Things To Do
Recognized as an urban oasis of recreational opportunities, Ann Arbor offers both big city attractions and natural areas with scenic trails to explore. At any time of the year, there are local events and festivals to enjoy. Urban explorers can kick back and relax at an independent bookstore nestled downtown, or discover the hidden fairy doors sprinkled throughout the city. Whether you want to take a stroll along the Huron River or join the raging crowd on Saturday afternoon at The Big House, Ann Arbor has you covered.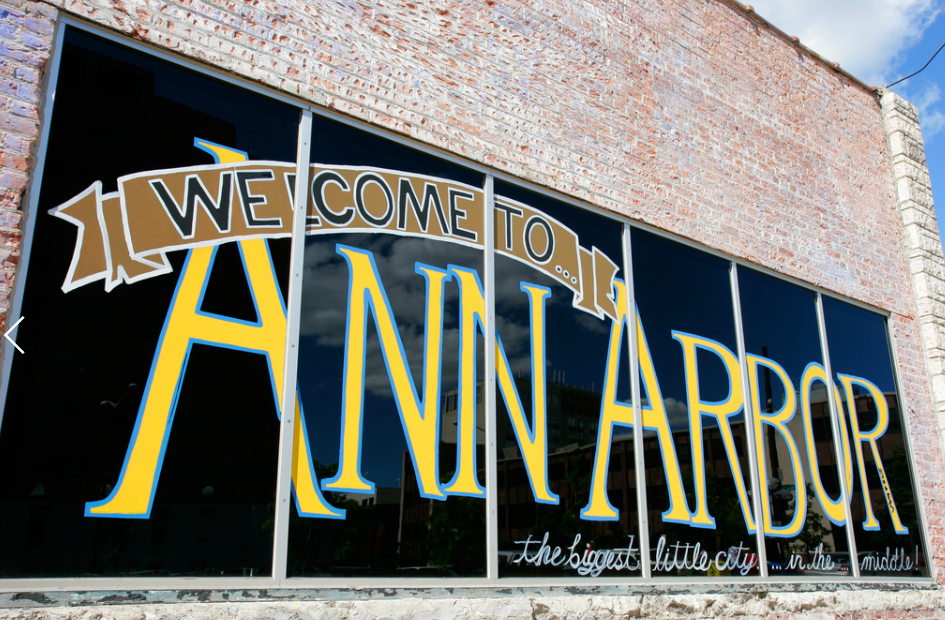 Explore Outdoors
For outdoor enthusiasts, the Ann Arbor area is a truly thrilling experience. From kayaking, canoeing and stand-up paddle boarding on the Huron River in the summer to cross-country skiing, snowshoeing and ice skating in the cooler months, there's plenty to do. Near the charming city of Chelsea, just west of Ann Arbor, some of the best mountain biking trails in the state wind through expansive state parks and recreation areas. In neighboring Ypsilanti, hiking trails and golf courses overlooking Ford Lake offer a one-of-a-kind recreational experience.
Intentionally Inclusive
The LGBTQ community is thriving and active in the Ann Arbor area. With a rich history of activism and fellowship dating back to the 1970s, Ann Arbor is home to Kathy Kozachenko, the first openly gay person to be elected to any office in the United States, and to Jim Toy, a legendary figure in Michigan's LGBTQ history. The Jim Toy Community Center is located in Braun Court, which also houses \aut\ BAR, the premiere restaurant, bar, and gathering place for the gay community and allies. Numerous LGBTQ events occur in the Ann Arbor area, including drag queen bingo nights, Necto Pride (Michigan's longest-running LGBTQ night), book clubs, and a large Pride Festival in the Kerrytown area.
Uncommon Commodities
Ann Arbor and its surrounding communities are full of interesting, one-of-a-kind retailers offering goods that truly can't be found anywhere else. In the downtown Ann Arbor area alone, shops specialize in graphic novels and comics, high-end women's fashion, internationally-sourced foods and gifts, and much more. Venture just outside the downtown area and you'll find even more unique shops to explore.
Go Blue!
The University of Michigan and Ann Arbor go hand-in-hand, with an intertwined history and culture. U-M attractions and events are integral to Ann Arbor's allure, with award-winning art and archaeology museums, awe-inspiring theatrical and musical performances, thrilling athletic events and facilities, and a beautiful campus full of selfie-worthy photo ops.
Captivating Creatives
Art, in its many forms, is arguably the most valued and esteemed piece of the culture and fabric of the Ann Arbor area. A long-time artists community, Ann Arbor is home to renowned galleries, museums and arts non-profits, as well as theatrical and musical organizations that offer performances from local, regional, and international artists.  Neighboring Ypsilanti has its own flourishing artists community as well, with a seasonal arts & culture walk on Friday evenings, grassroots theatrical groups, and much more.