Ann Arbor is a true culinary destination, home to over 500 restaurants and offering up BIG flavors from around the globe when it comes to options for International cuisine. Being a university town and home to one of the best hospitals in the world, we attract a diverse demographic of residents. This diversity means we get to enjoy international cuisines that rival larger cities. If you've been longing for a trip across the ocean, here is a small sample of restaurants that will take you around the world through food. 
Time to jet off to the Islands of the Caribbean! The inviting sounds of steel drums, a white sand beach, and the sun setting over the ocean. Your tropical island getaway begins now. Jamaican Jerk Pit offers up huge flavors with a tropical flair. Ensuring each dish is made to order with local and imported ingredients, they strive to make sure your meal is authentic and fresh. Try the Curry Goat (Halal), chunks of goat meat seasoned with a blend of curry powder, then simmered with onions, fresh thyme, carrots, and potatoes.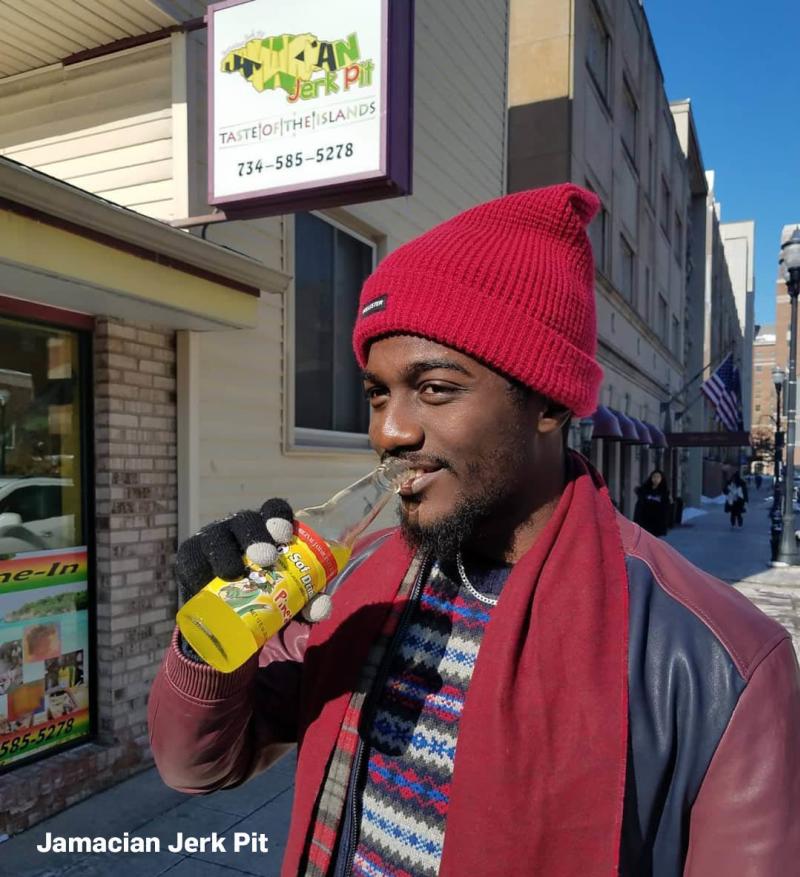 Follow us to the streets of Bavaria! Metzger's German Restaurant has been serving traditional German fair for nearly 90 years. The history of the restaurant is full of struggle and victory, standing the test of time and enduring five generations and counting! This family business has something for everyone. Experience their Sauerbraten, the house specialty, marinated roast beef with a sour cream wine sauce along with a delectable German beer.  
Surrounded by volcanos, Mayan ruins, and the old colonial streets of Antigua. The food of Guatemala is a blend of old traditional Mayan recipes incorporating native plants and influenced by Spanish flavors. At Encuentro Latino in Ypsilanti, you'll experience genuinely friendly staff and authentic Central American dishes. Try the Pupusas; freshly made tortillas filled with beans or pork. The Plantains are also a delicious choice served with crème. While there are several American options on the menu, we recommend venturing out and trying the many Guatemalan dishes on offer.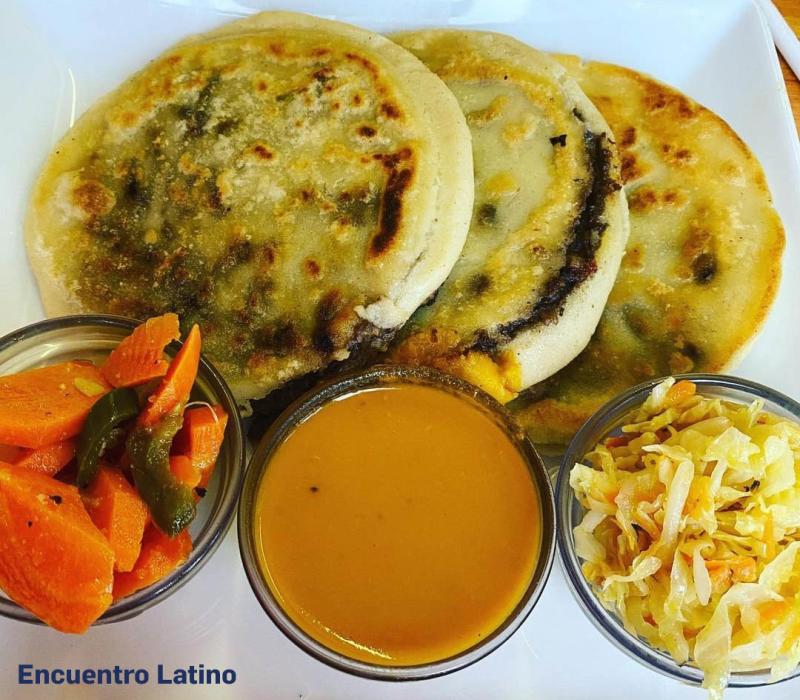 Grab your shades and follow us to the sun-soaked shores of the Med! Palm Palace offers up award-winning hummus, stuffed grape leaves, falafel, and so much more. Their home-made bread with garlic spread is the stuff dreams are made of. They've made many changes to their procedures to keep you safe, including tamper-evident seals for containers and sanitizing lights. The safety of their staff and customers is a top priority in addition to high quality, fresh food. 
Amadeus - Central Europe 
 As the sun slips below the horizon, you duck into a little café. Amadeus transports you to Europe. Small, candle lit tables dot the room as the savory smell of Kielbasa and Pierogi wash over you. With unique dishes such as dill pickle soup, Viennese Pork, and desserts like the Constanza (a circle of orange liqueur-soaked sponge cake with layers of dark and white chocolate mousse), your "trip" to Europe will be a tasty experience.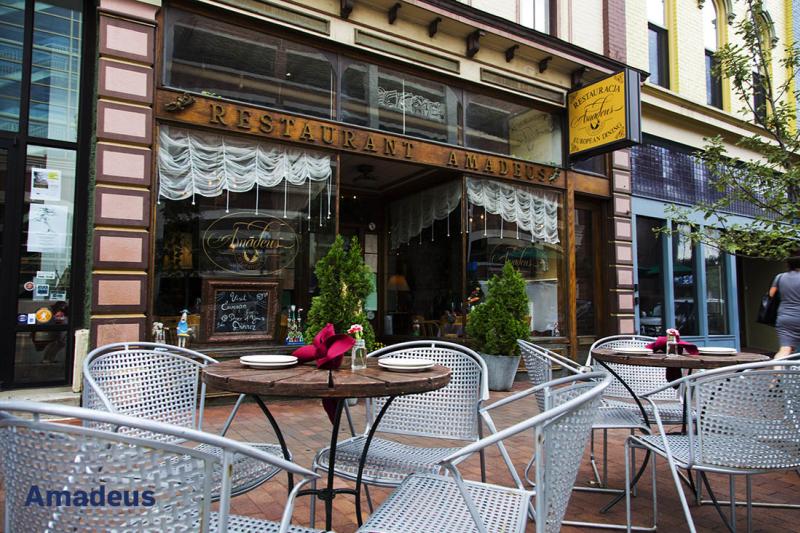 From the rolling hills of Tuscany to the salty, ocean breezes of Catania, the foods of Italy are praised around the world. Get a taste of Italy right in Ann Arbor at Paesano! This family-owned restaurant has been in business since 1984. Offering a fantastic menu of classic Italian dishes as well as modern takes, you're sure to find the perfect fit for your craving. Make sure to check out their award-winning wines as well as their scrumptious desserts! 
From the ancient ruins of Athens to the white and blue buildings dotting the hillsides of Santorini, Greece is a stunning oasis of history and culture. Street food is a must, and we have our very own Greek street food here in Ann Arbor! KouZina (the Greek word for kitchen), offers gyros with freshly made pita bread and your choice of meat and veggies. They also offer rice bowls and salads with the same meat and veggie options. If you're really hungry, go for the Bobby! This menu item consists of a gyro or bowl made with all three meats and named for the restaurant owner. 
Ah, Morocco the gateway from Europe to Africa. A melting pot of color and rich history with a myriad of cuisines to explore. We have our own Casablanca right here in Washtenaw County! Experience Bistilla; layers of savory saffron chicken, spice omelet stuffing, and a crunchy topping of fried almonds flavored with orange blossom water, garnished with powdered sugar and cinnamon. An intoxicating blend of savory and sweet. Try one of their many delicious Tagine (clay pot) meals or order a combination feast for the whole family!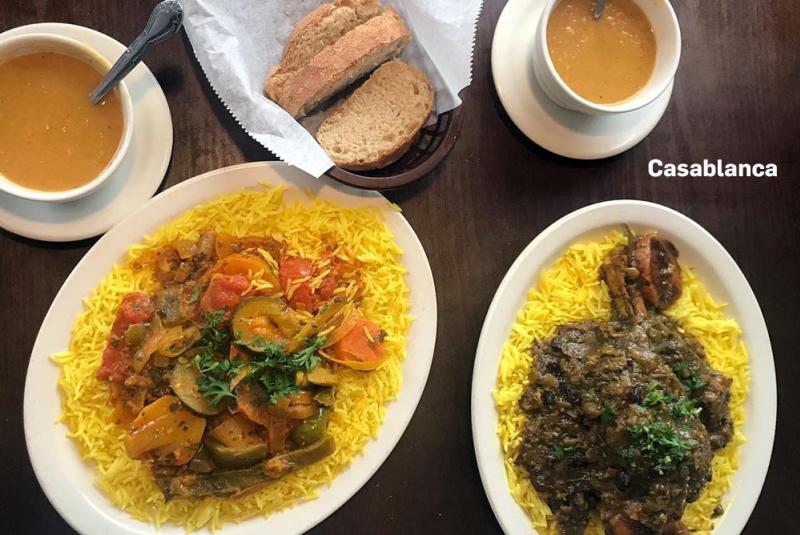 Named for the Blue Nile river in northern Ethiopia, this restaurant offers you the experience of a traditional Ethiopian royal feast! You are served many dishes (meat or vegetarian) on top of a soft, flat bread called Injera. This way of eating in Ethiopia is called gursha. You eat from the same large plate using the bread as your utensil. Make a reservation to eat in the beautifully decorated dining room or experience Ethiopian cuisine at home! 
Can you smell the spices in the air? Feel the heat of the sun on your face? Hear the hustle and bustle of a busy street in Mumbai? Let your imagination take you as you savor the flavors of India with food from Cardamom! From curries to naan, this restaurant offers up an extensive menu with all our favorites, including many vegetarian and vegan options. Start the meal with one of their unique signature cocktails and end with a delectable chai or dessert.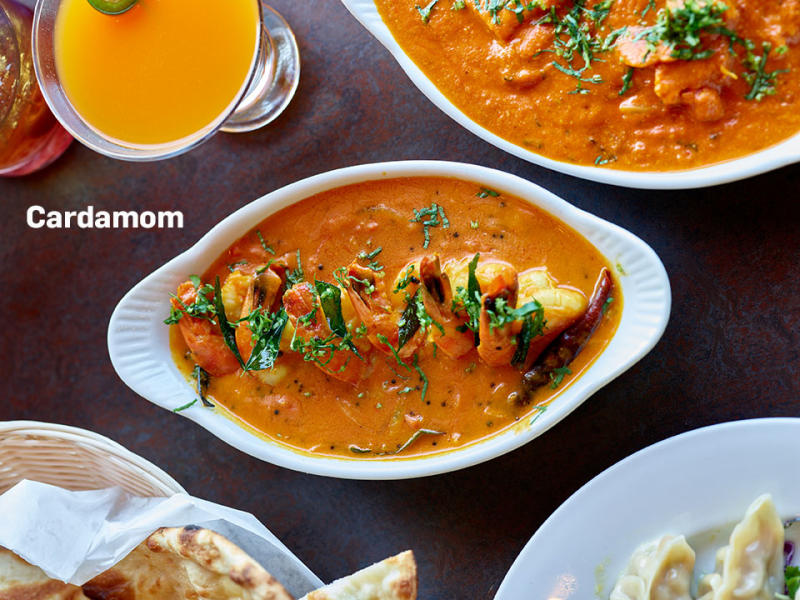 In Japan, sushi is served everywhere from high end dining experiences to little street stalls. Sushi Town will give you high end flavor in a small, unassuming package. The quality of the ingredients speak for themselves, no frills needed. Our favorite way to enjoy Sushi Town? Order a sushi feast to go and have a meal in nature at Nichol's Arboretum!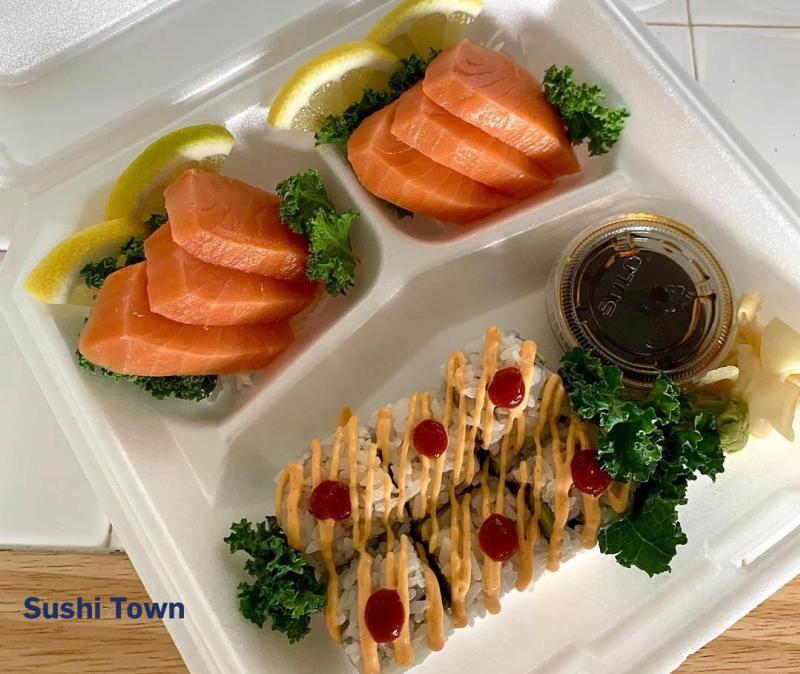 Mopeds zipping by, bicycles loaded with baskets headed to market, paper lanterns strung across the road above your head. Breathing in, your nose capturing the scent of Pho, urging you into a nearby restaurant. V Kitchen offers authentic Vietnamese dishes such as Pho and Bahn Mi. Insider tip: try the V Kitchen Sticky Rice. Wonderfully flavored Vietnamese sticky rice, topped with chicken pate, shredded pork, bologna and Vietnamese sausage stir-fried with onion, soy sauce, served with roasted peanut, pickled carrot, daikon, and cabbage. We predict you'll be venturing to V Kitchen often to get another taste of Vietnam. 
We hope you enjoyed traveling the world with us! Be sure to explore our website for more international cuisines as this is not even close to all the wonderful, worldly options the Ann Arbor area has to offer. Please be sure to check with individual restaurants for hours and dining options. Be respectful of all State and local safety guidelines and recommendations.  
Did we miss your favorite? Tell us about it in the comments below! 
Like our content?
Get all of the latest Ann Arbor happenings delivered to your inbox. Subscribe to our monthly newsletter.
Follow Destination Ann Arbor, @AnnArbor on social media. Instagram, Facebook, Twitter