Retail shops are reopening slowly and safely around the Ypsilanti area with new safety precautions and guidelines recommended by the CDC on social distancing. Shops are adapting to this new normal by limiting the amount of guests in a store.  Some have implemented extra restrictions to help keep peace of mind for shoppers. To help support our local businesses and to continue shopping safely, remember to use hand sanitizer, limit the amount of items you touch, and wear your mask. These acts will be greatly appreciated!
Effective July 13:  Governor Gretchen Whitmer has required all Michiganders must wear masks in public indoor and crowded outdoor spaces through a new executive order. Refusal to wear a face covering could be punishable with a misdemeanor charge and up to a $500 fine. Businesses will refuse entry or service to people who refuse to wear a face covering.
With so many retail and specialty shops to choose from, find your interest and support local business in Ypsilanti! Before heading out, please check with the shops on updated hours, restrictions and guidelines.

For Hobby Enthusiasts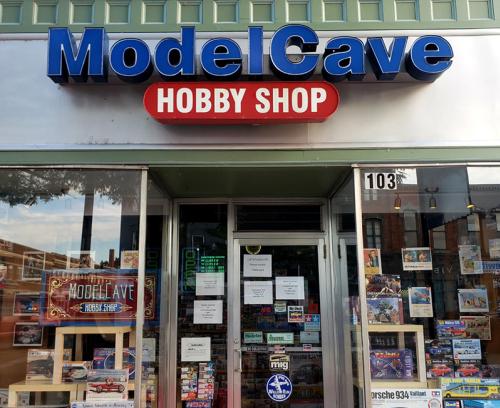 Whether you're wanting to try out a new hobby or searching for that specific item, the Ypsilanti area has you covered! Take a trip down memory lane at the ModelCave Hobby Shop, currently open for curbside pickup. Inventory is newly stocked with tons of model cars, spacecraft, boats, and action figures from past decades. Shoppers searching for remote control vehicles can visit Nankin Hobby in-store for quality RC Trucks and cars, helicopters, trains, plus drones, slot cars and more!
Jewelry makers rejoice when shopping at Stony Creek Bead. This full-service bead store is now open for walk-in shopping. Find tools, books and original patterns for all your beading needs. For unusual fossils, crystals, or custom jewelry, visit World of Rocks. This Ypsilanti 'gem' restocks regularly with new items and original art pieces! Open now for walk-in shopping.
Interested in board games and comics? Fun 4 All carries a large selection of games and graphic novels as well as dice and other gaming supplies. Additionally, Fun 4 All carries comics with new shipments delivered regularly. Fun 4 All is now open for curbside pickup and in-store shopping.
 
Unique Apparel
Finding sweet swag that speaks to your individuality and style is a breeze when shopping in Ypsilanti. With a variety of apparel stores selling new, customizable, upcycled and consignment clothing, you can find exactly what you're looking for!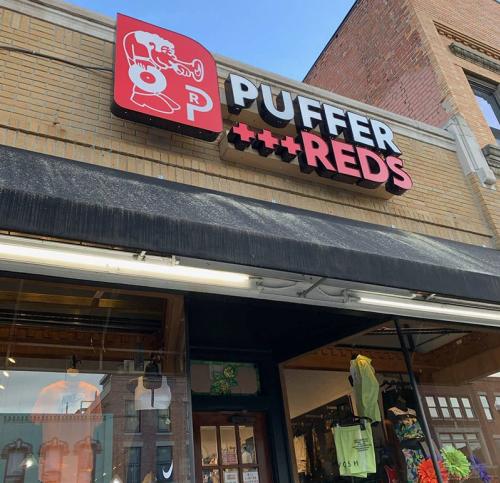 For new releases and launches from brands like Nike, Jordan, Cult of Individuality and so many more, check out Puffer Reds, open for walk-in shopping and offering curbside pickup for online orders. Love at First Try specializes in women's clothing, shoes and accessories for every body type. Find dresses, jumpsuits, and special cuts at this Downtown Ypsilanti boutique! Customers can book an appointment online or visit the shop during open walk-in hours. 
Visit YpsiCity for customizable sneakers and other apparel with tons of templates to choose from. Ypsicity focuses attention on local talents, working with area businesses and artists to create these custom designs. Ypscity is open for walk-ins shopping. Searching for more one-of-a-kind apparel? Melissa A. Day Clothing Studio provides just that with upcycled fashion using only locally thrifted pieces when designing clothing. Shop online or book an appointment to visit the studio!
The Ypsilanti Thrift Shop is well-known for affordable and trendy clothing. Newly reopened with limited hours and new precautions in place, shoppers can now visit the shop on select days. The thrift shop also accepts clothes donations with some restrictions. The shop also provides paper masks for anyone in need when shopping in the store.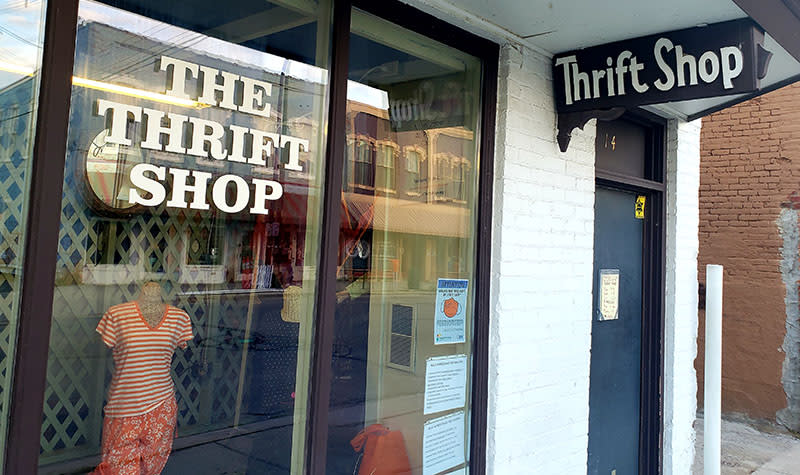 Shop for a cause with Best Unity Shirts, increasing awareness with charitable and support initiatives for justice, driven by a belief in the power of humanity. Selling Black Lives Matter apparel and essential workers yard signs, shopping is available online for curbside pickup and local delivery. 

Sports & Outdoor Recreation
The Ypsilanti area is full of beautiful parks and trails ideal for outdoor fun. During this time of social distancing, these Ypsilanti shops will cater to your sporting and outdoor interests!
For skaters and skateboarding fans, browse Olympia Skate Shop for skating accessories and a large selection of well-known skating brand clothing. For area runners, Ypsilanti Running Company offers a wide selection of footwear and clothing brands. YRC is open for walk-in shopping and provides a call-in service to place an order over the phone. Shoppers can also make appointments for private shoe fittings.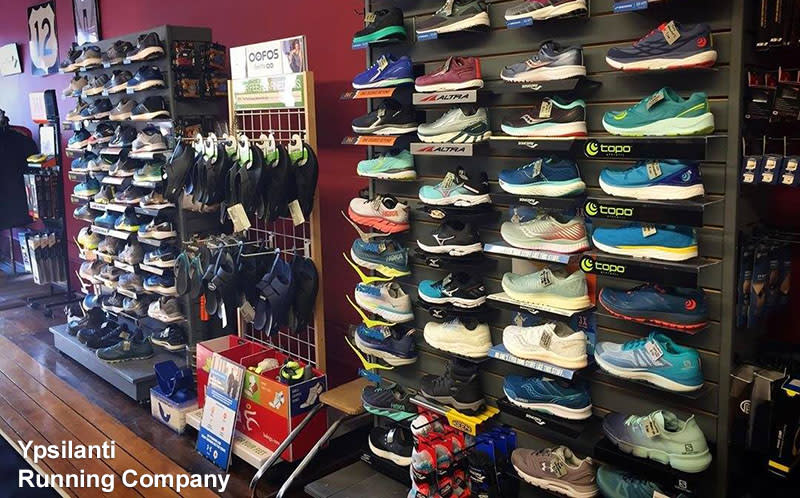 If interested in fly fishing, look no further than Schultz Outfitters for all of your fly fishing needs including hooks, rods, gear, and more. Seriously, they have it all! The shop is located next to the Huron River, one of the best places to catch smallmouth bass in Michigan. Enjoy playing disc golf? The Throw Shop inventory is flying off the shelves! The Throw Shop is the largest disc golf pro shop in Michigan and carries many brands, baskets, and all things disc golf. Visit the store or order online for curbside pickup, then head out to the open course and try out the new gear!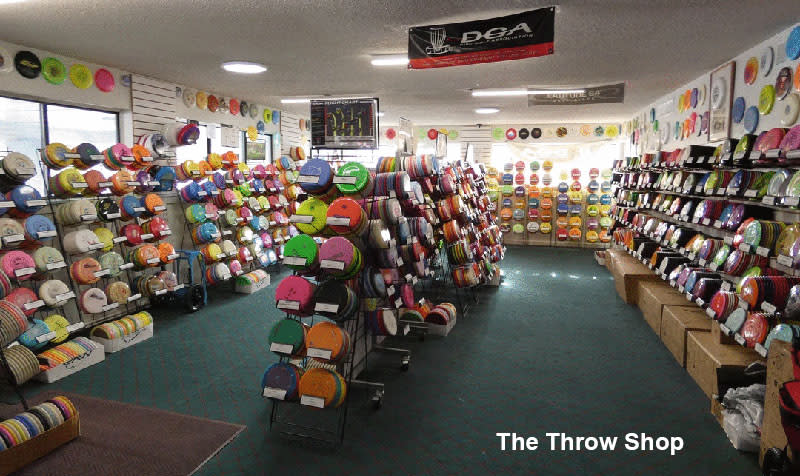 For bikers looking to upgrade or step into the mountain or off-road biking scene, Tree Fort Bikes is the place to shop, selling top rated and well-known brands of bikes of all kinds and sizes. For specialty electric bikes, visit H.E.H Human Electric Hybrids, with the largest selection of electric bikes in the Midwest. Can't make it to the shop? H.E.H. now offers onsite demos within a 10-mile radius. An appointment is required to visit the store.

Vintage and Antique Lovers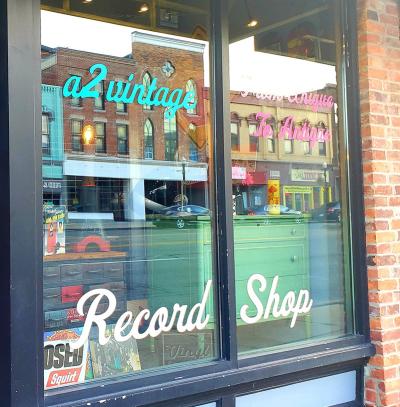 The Ypsilanti area is full of vintage and antique shops selling collectibles, keepsakes, furniture, clothing, coins and more- truly an antiques lovers' dream! Visit Artifact & Whimsy, now open for walk-in shopping. Artifact & Whimsy specializes in and is filled with vintage décor, accessories and handmade crafts. For upcycled and repurposed décor, check out A2Vintage. Shoppers will find a selection of records, clothing, signs and various vintage items. A2Vintage is open for walk-in shopping.
For those interested in mid-century furniture and collectibles, head to Salt City Antiques for nostalgic finds like complete vintage glassware sets and stylish pieces to add to your décor throughout your home.
Specialty Shopping  
When seeking out of the ordinary items, perhaps a fun gift for loved ones, maybe even something quirky, Ypsilanti area retail shops offer a wide range of cool and unusual finds!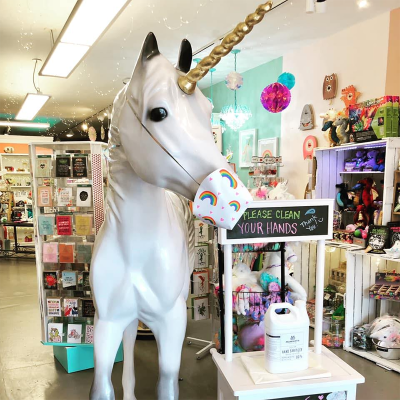 Unicorn Feed & Supply is now open for walk-in shopping and 'Unicorn Shop Video Calls' before and after shop hours. During this call, shoppers will take a video tour around the store to pick out awesome finds for curbside pickup! For organic apothecary and curious goods, Twisted Things is open and filled with tons of new jewelry, body care supplies, and framed art created by local artists. At Black Stone Bookstore & Cultural Center, find Ypsilanti-based publications such as Untold Stories of Liberation and Love, along with gift cards, movies and documentaries.  Black Stone Bookstore is offering curbside pickup for online orders. Brick and Mortar Modern General Store can be contacted for custom framing orders and gift certificates over the phone and online.
An ideal shop to find supercool gifts, The Rocket is open for walk-in shopping, curbside pickup and local delivery. Filled with Ypsilanti swag and gifts fit for any interest, shoppers will certainly find something to enjoy!  For gifts with a focus on inspiration and healing, visit Evenstar's Chalice and find new favorite candles, pick up a new journal, and discover many more enchanting gifts. Now open for walk-in and online shopping for pickup.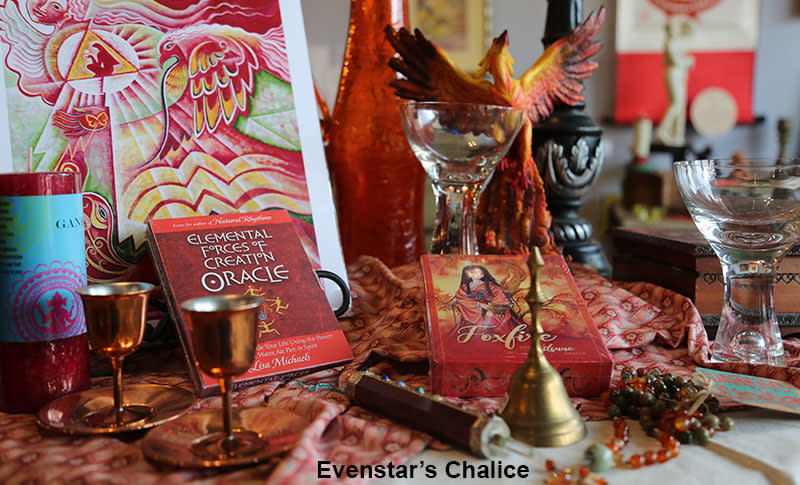 The Downtown Ypsilanti weekend Pop Up Market on Washington Street provides vendors space to sell all kinds of goods including original and printed art, handmade face masks, body care and much more. The pop up market highlights local and nearby BIPOC vendors, and adds new and rotating vendors for each pop up event.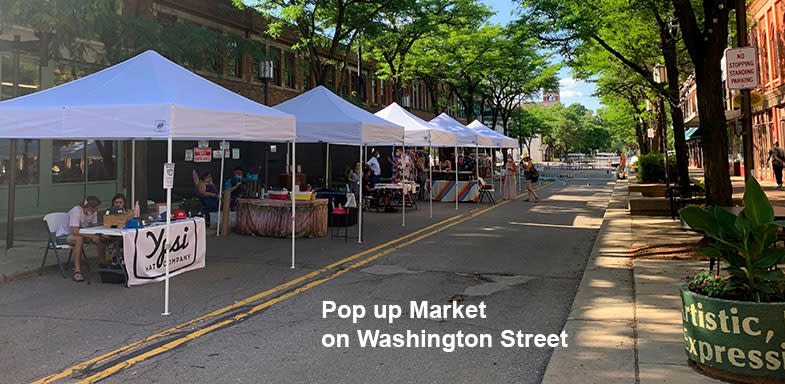 This is just a sampling of retailers in the Ypsilanti area. Did we miss one of your favorite shops? Let us know in the comments below. Click here for more area retail shopping!
No matter how you choose to enjoy Ypsilanti, be sure to follow the requirements and recommendations of local and state health officials, the CDC, and your health care provider. All individuals are urged to continue to adhere to social distancing guidelines, practice frequent hand washing, utilize face coverings when in public and be respectful of others.
Like our content? Get all of the latest Ypsilanti happenings delivered right to your inbox. Subscribe to our monthly newsletter.