The Ann Arbor Summer Festival is back June 10th - July 3rd, 2022! This nearly month-long festival has a ton going on from live music concerts to art exhibitions, food, movies, and much more. We've compiled the information in this handy guide to help you plan your perfect A2SF experience. (All photos by Myra Klarman)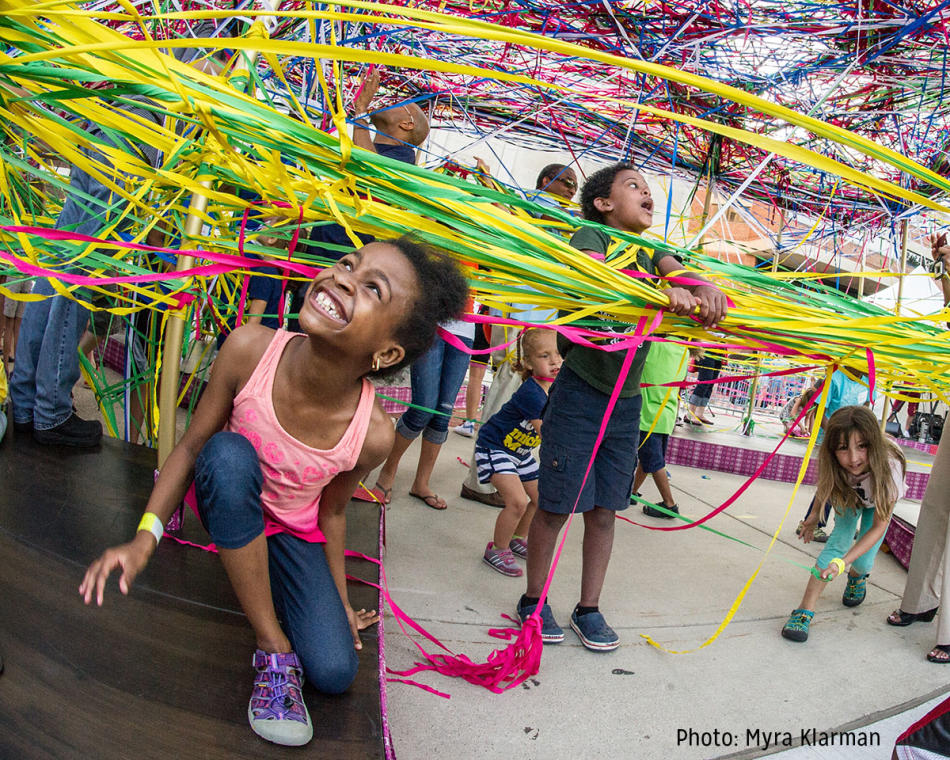 What is the Ann Arbor Summer Festival?
A2SF, as we locals like to call it, began in 1984 and champions performing arts, outdoor entertainment, and community spirit. In addition to a nearly four-week festival each summer that attracts a diverse audience of over 80,000 people and offers over 200 concerts, art exhibitions, kid's activities, spectacle, and film screenings, A2SF presents the best in dance, contemporary circus, and comedy throughout the year. 
When is the Ann Arbor Summer Festival?
The 2022 A2SF is June 10th through July 3rd.  
Where is the Ann Arbor Summer Festival?
Most of A2SF's free summer activities take place at Top of the Park, located on Ingalls Mall and Washington Street. Directions and Parking 
Where to stay?
The Ann Arbor area has many options for accommodations. Visit our hotels page for special promotions!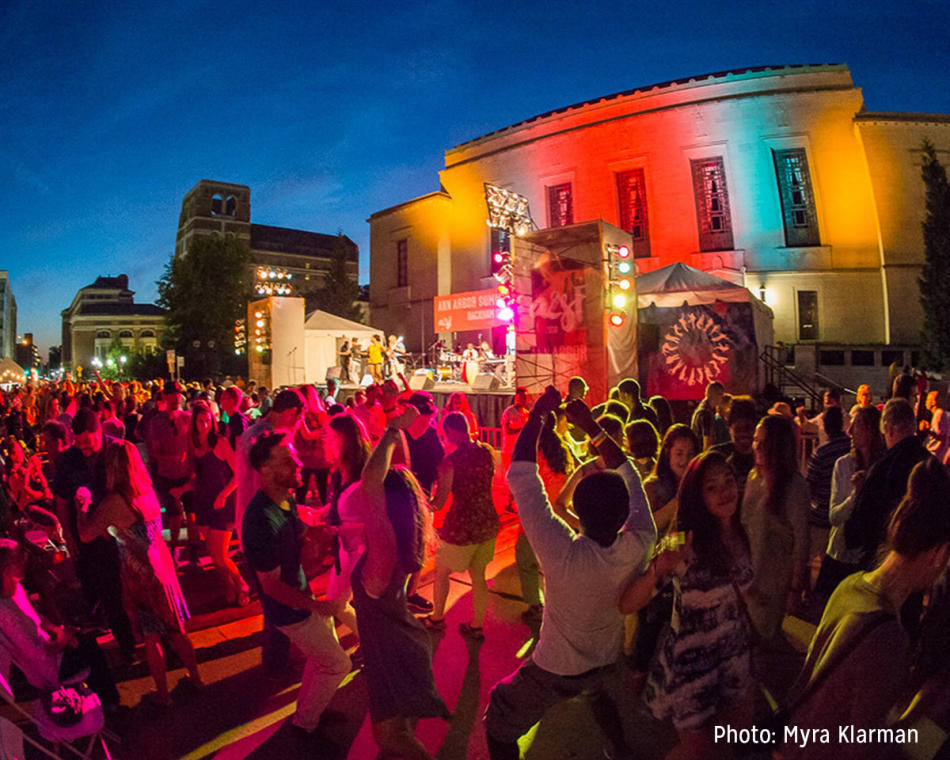 LIVE.HERE.NOW:
Discover new tunes in new spots throughout Ann Arbor and Ypsilanti. Live Here Now pop-up concerts bring music to people right where they live. Start summer early with these free neighborhood concerts. 
Ticketed Concert June 29 at 8:00 PM:
Pink Martini has performed its multilingual repertoire on stages across the world and returns to Ann Arbor to mesmerize audiences with their elegant arrangements combining Latin, jazz, and cabaret styles into stimulating retro-pop ensembles. The band draws inspiration from the romantic Hollywood musicals of the 1940s and '50s, crossing genres to create an eclectic, modern sound. Masks, and proof of vaccination or negative PCR test are required for this indoor performance. Tickets or 734.764.2538 
Kid Zone 5 PM Nightly:
Kids and families love KidZone! This season has new offerings, including special nights of music and storytelling. Every night features a multitude of engaging activities and education with community partners.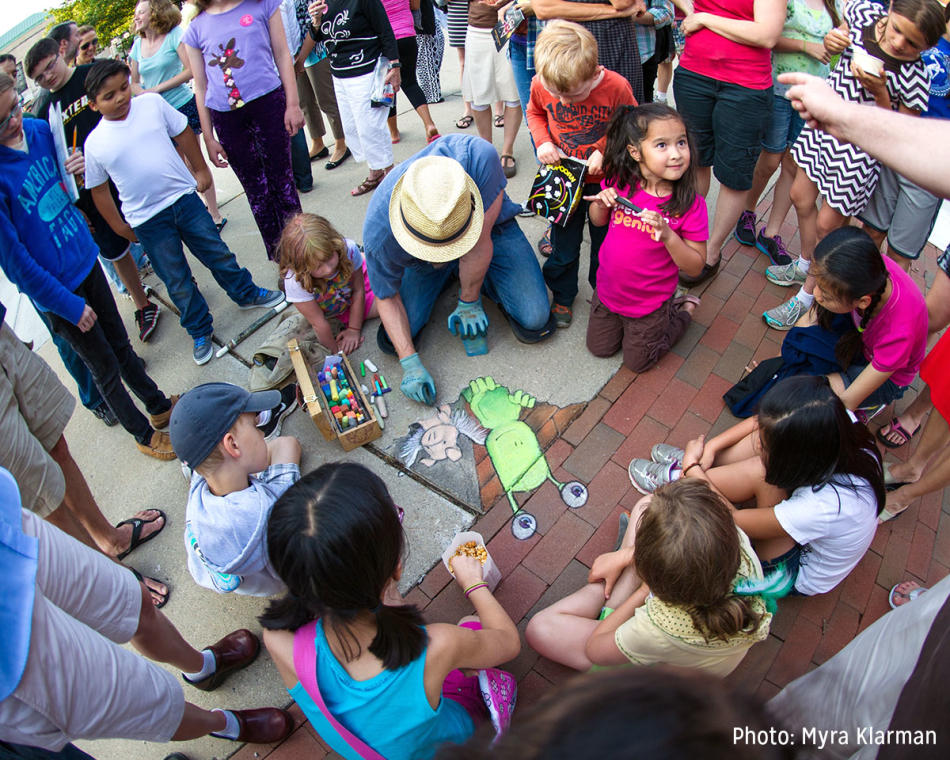 Canopy June 21-25 5:00 PM:
Imagine a magical grove of continually transforming tree-like sculptures, illuminating and expanding as you power them with bike driven generators. Fun for all ages, these alluring kinetic sculptures are a collaboration of Pneuhaus & Bike Powered Events. 
Circus June 14 and 15:
From elegant cyr wheel stylings of Bobby Cookson to the death-defying rolla bolla of Jonathan Rinny from America's Got Talent— mark your calendars. You don't want to miss these ephemeral encounters. 
Tastings Tuesdays and Wednesdays:
Stop by the Grove every Tuesday and Wednesday evening to relish the finest wines, coolest microbrews, and surprising pairings. Learn from local chefs and farmers while enjoying these culinary delights.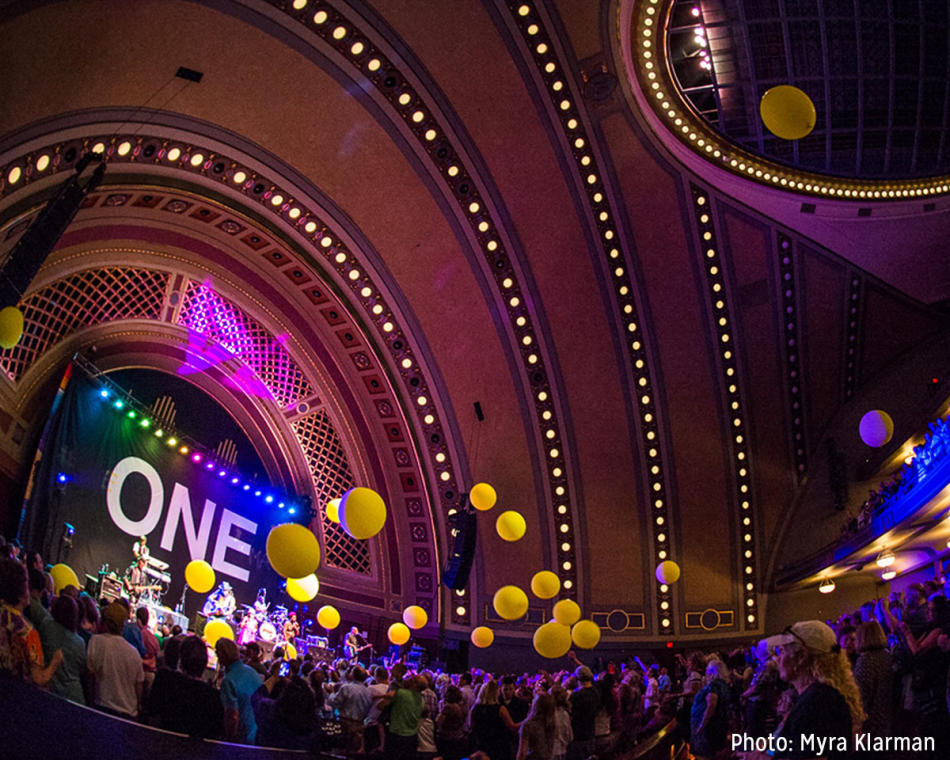 Retreat 5:00 PM Nightly:
Get your stretch, meditation, or groove on. 21 nights of yoga, Garba, Capoeira, Zumba, and other wellness classes taught by local experts on the Power Center lawn. Retreat and feel good. 
The Annex (dates and times at a2sf.org):
Explore this eclectic venue housing installations by world-renowned artists, local DIY workshops, public conversations, and fun programs for all ages. 
Movies by Moonlight 10:00 PM Tuesdays-Thursdays AND Sundays:
One of the most magical parts of Top of the Park emerges after dark. Whether you like blockbusters, musicals, cult classics, or animated Oscar winners, A2SF's got you covered with your favorite flicks under the stars.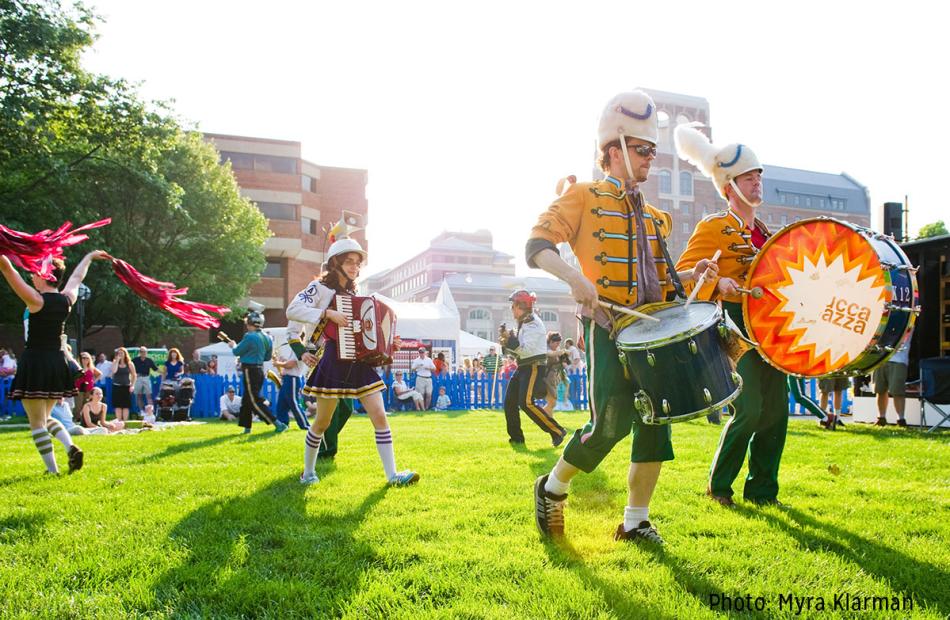 O&W Grove Stage:
Live shows happening nighty, Tuesdays - Sundays June 10 – July 3. Calendar 
Rackham Stage:
Live shows happening nightly Tuesdays - Sundays June 10 – July 3. Calendar 
All the events aside from one ticketed concert are FREE for all ages! Donations are encouraged with a suggested donation of $5 per individual or $10 per family each day you visit to help keep A2SF running for years to come! 
Like our content?
Get all of the latest Ann Arbor happenings delivered to your inbox. Subscribe to our monthly newsletter.
Follow Destination Ann Arbor, @AnnArbor on social media. Instagram, Facebook, Twitter