Going to a University of Michigan football game is an experience you'll never forget. From the energy of the game itself, to exploring Ann Arbor, we've curated this game weekend itinerary to help you plan a fantastic visit.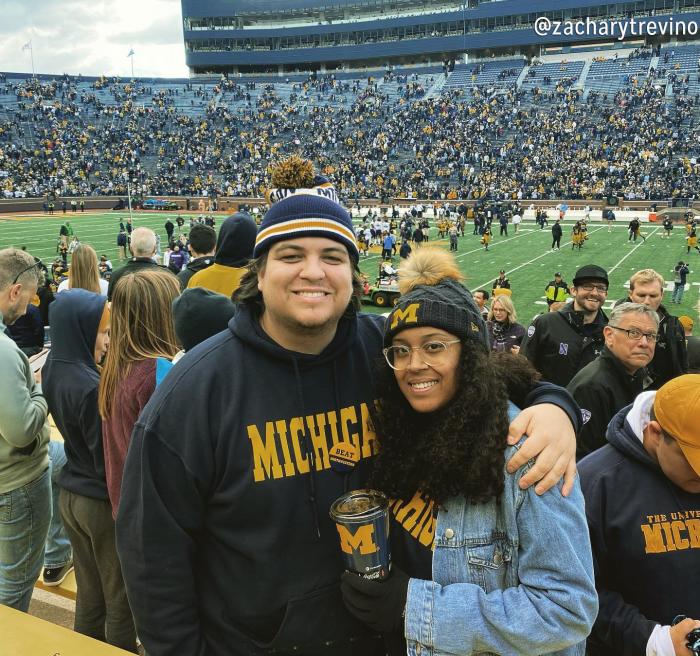 How To Prepare
Be sure to book your accommodations in advance. Football games draw a crowd and booking early ensures you secure the location of your choice. Book dinner reservations before you arrive and anticipate the lovely meals that await you. Remember to check the list of items you are and are NOT allowed to bring into the stadium; you don't want to be caught unawares.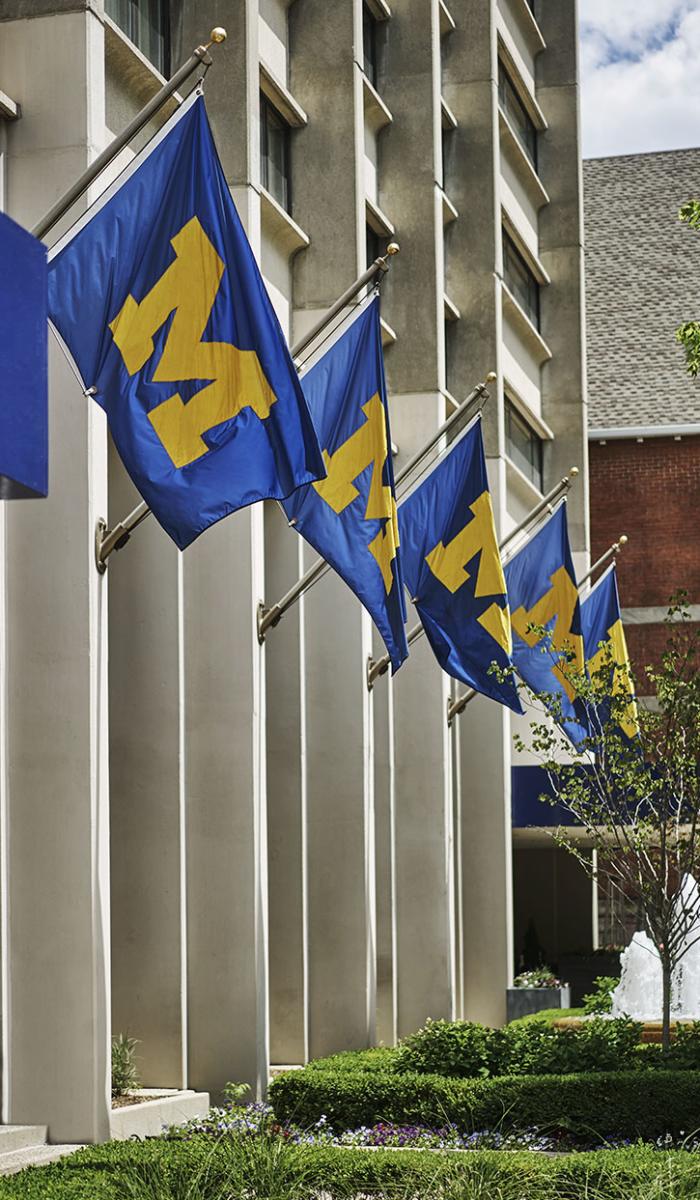 Friday Afternoon
Check into your accommodations, settle in, and get ready for dinner. Head to Blimpy Burger for an iconic Ann Arbor experience. Featured on the TV show "Diners, Drive ins, and Dives", this spot is a must try. For a great sports bar vibe, make your way to Ashley's on State Street. Known for having well over 50 beers on draft, enjoy a flight and classic pub fare.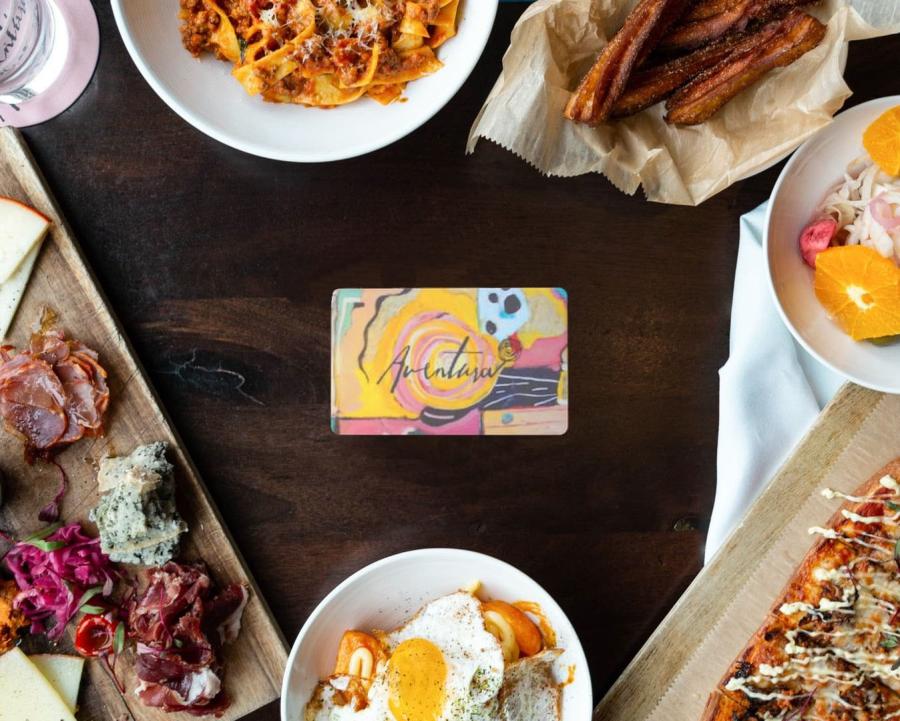 You can't go wrong with a reservation at Aventura, a tapas restaurant with mouth-watering dishes to share. Try a little bit of everything along with a craft cocktail in the beautifully decorated dining room. These spots don't even scratch the surface of the Ann Arbor area dining scene. Get more dining ideas here. After dinner head over to M Den and Underground Printing to pick up all your Michigan Maize N Blue apparel and accessories.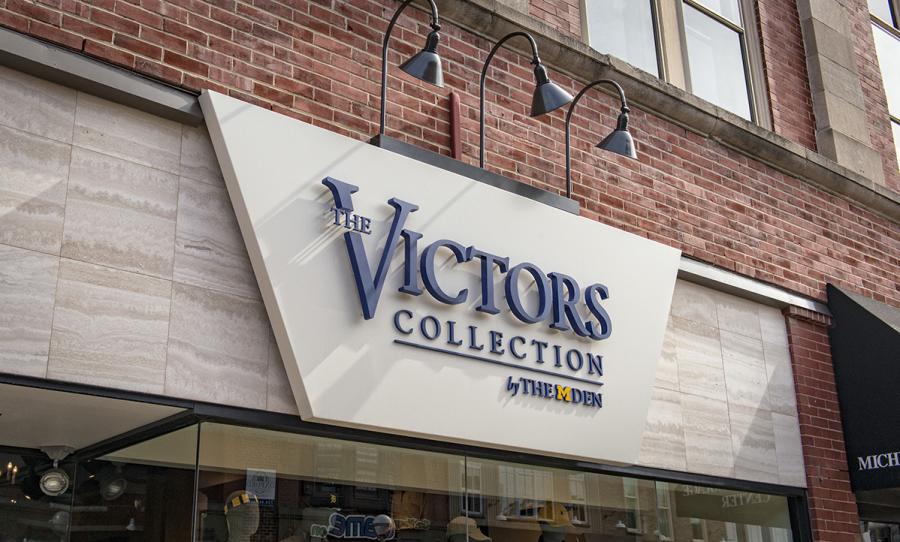 Game Day! 
Time to pull on your Michigan gear, grab those tickets, and head to the game. Leave a little early and enjoy coffee and a pastry at one of the many coffee shops. If you're driving to the game, be sure to leave enough time for parking and tailgating. Find parking in lots near the stadium, street parking, as well as paid spots in locals' yards. Or, avoid parking and take the TheRide's football shuttle bus. Time to line up to get into the Big House. Once inside, stop at the concession stand for a hot dog or other classic game day foods. GO BLUE!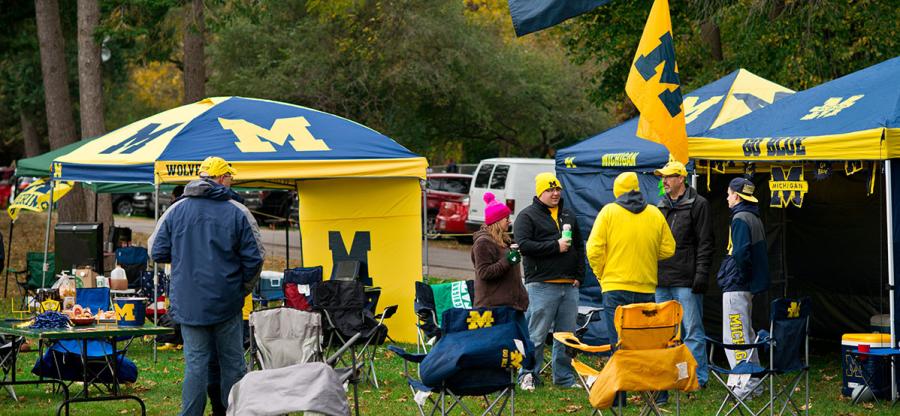 After the game head to dinner or back to your hotel for a quick power nap before going out on the town. Embark on a self-guided pub crawl or DIY bar hopping. End the night at The Blind Pig for a concert, LIVE for dancing, or the Blue LLama Jazz Club. Check out our events calendar for more ideas!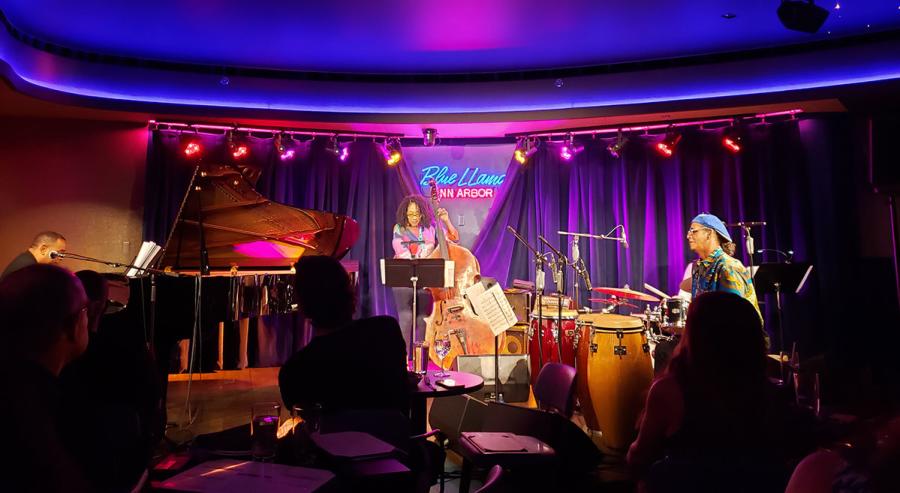 Sunday Morning
There is nothing like a post-game day brunch. Stay downtown and check out Stray Hen Cafe. If it's warm, sit out on the patio for State Street people watching. If you'd like to explore some of the surrounding communities, consider brunch at Common Grill in Chelsea or Salt Springs Brewery in Saline. There are so many great brunch spots, see more of them here.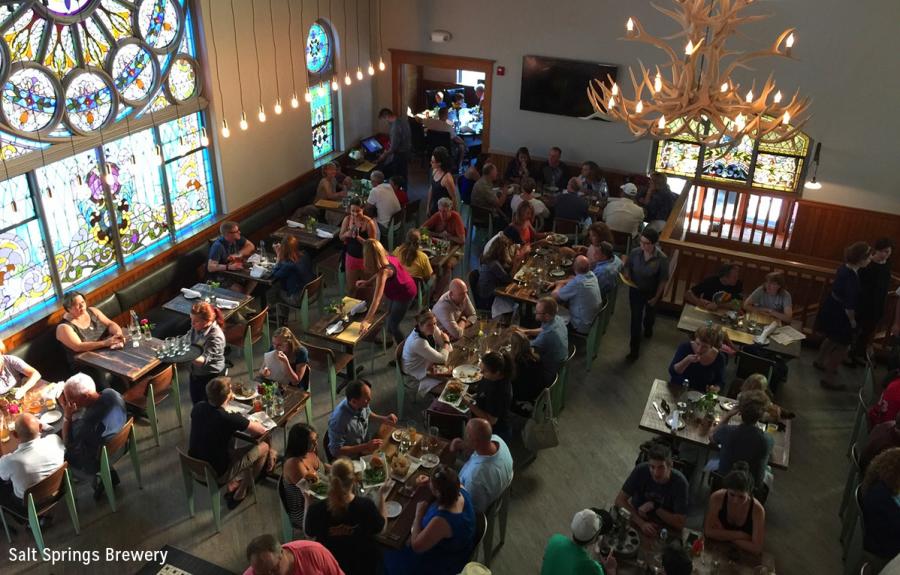 We are excited to welcome you to Ann Arbor! Be sure to tag us on social media (#AnnArbor on TikTok, Instagram, Twitter, and Facebook). We love seeing your experiences and sharing the #AnnArborLove.
LIKE OUR CONTENT?
Get all of the latest Ann Arbor happenings delivered to your inbox. Subscribe to our monthly newsletter.
Follow Destination Ann Arbor, @AnnArbor on social media: Instagram, Facebook, TikTok, and Pinterest.