Here in the Ann Arbor area, there is so much to see and do! Whether you're seeking the downtown scene filled with specialty shopping and public art, or rural outings with historic tours, nature parks, and anything in between, you can find it here. We've put together recommendations for you to explore like a local on your next visit to the Ann Arbor Area.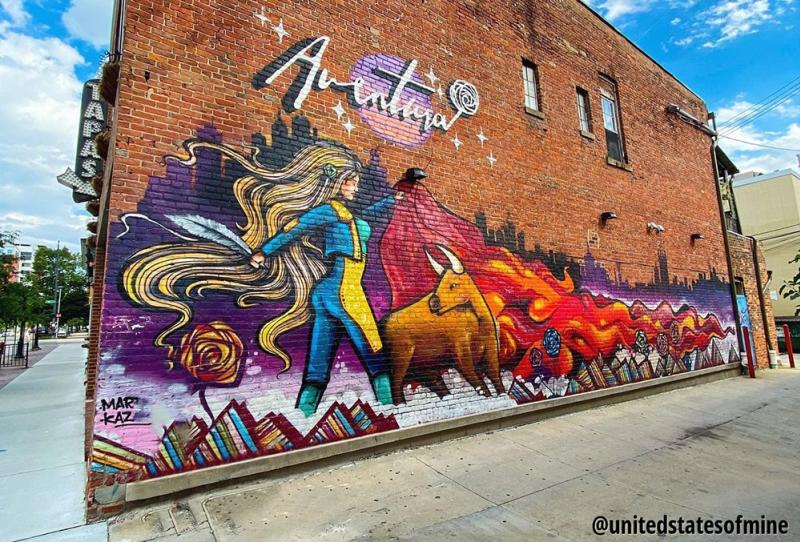 Art and Dine in Ann Arbor  
Travel to downtown Ann Arbor to appreciate public art of all kinds, and pass by restaurants serving up fresh, aromatic dishes just in time for dinner. 
The Ann Arbor area is filled with murals, galleries, sculptures and plenty of artistic creations to admire. It's no wonder one of the largest outdoor Art Fairs in the nation takes place here! You may even spot chalk art on sidewalks and buildings by renowned artist, David Zinn, or enchanting Fairy Doors inside of area businesses. Maybe you'll come across the popular selfie spot, Graffiti Alley, along the way. Enjoy walking around downtown at your own pace by going on an explorative tour to discover Ann Arbor art! Share your favorite finds with us on social media using #DestinationAnnArbor.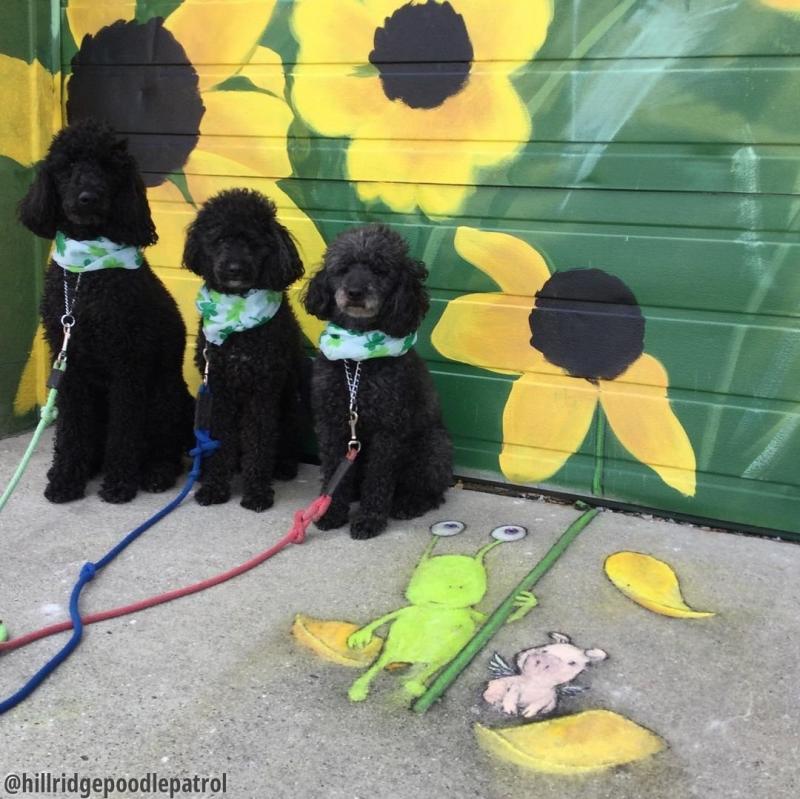 Ready for a meal after an exciting day spent adventuring? With hundreds of restaurants and eateries to choose from around Ann Arbor, you can easily find your flavor. Enjoy a light, yet filling meal at all-vegan hot spot, Vedge Café, or order specialty pizza at the Original Cottage Inn, the first of the popular pizza franchise which started in Ann Arbor in 1948. Craving something new? Try a new restaurant serving up authentic, international flavor by Traveling the World through Ann Arbor's International food scene.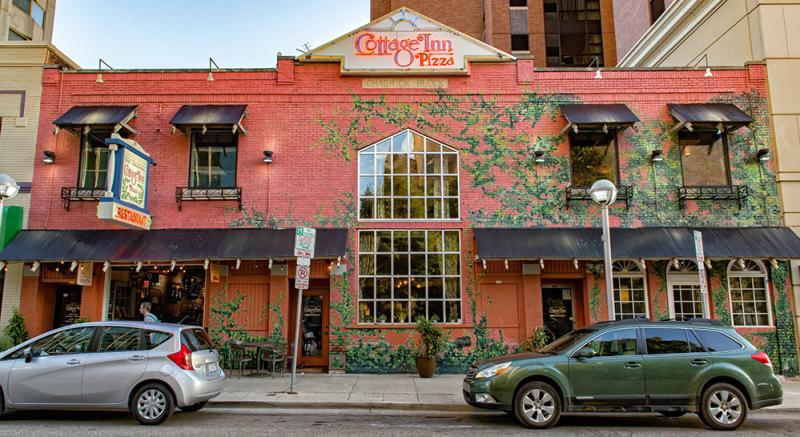 Tour Around Chelsea 
Spend time walking through Chelsea's historic downtown area when taking a self-guided tour and wander through the modern outdoor sculpture gallery in the heart of the city. 
Did you know the downtown area of Chelsea was recently named to the National Register of Historic Places? The well-preserved architecture of the buildings and neighborhoods contribute to Chelsea's quaint charm. Tour this historic city by following the map featuring over 20 locations, including the Chelsea Milling Company where the ever-popular "JIFFY" products are made. Some locations on the tour have added historic plaques that share information and photos over a hundred years old!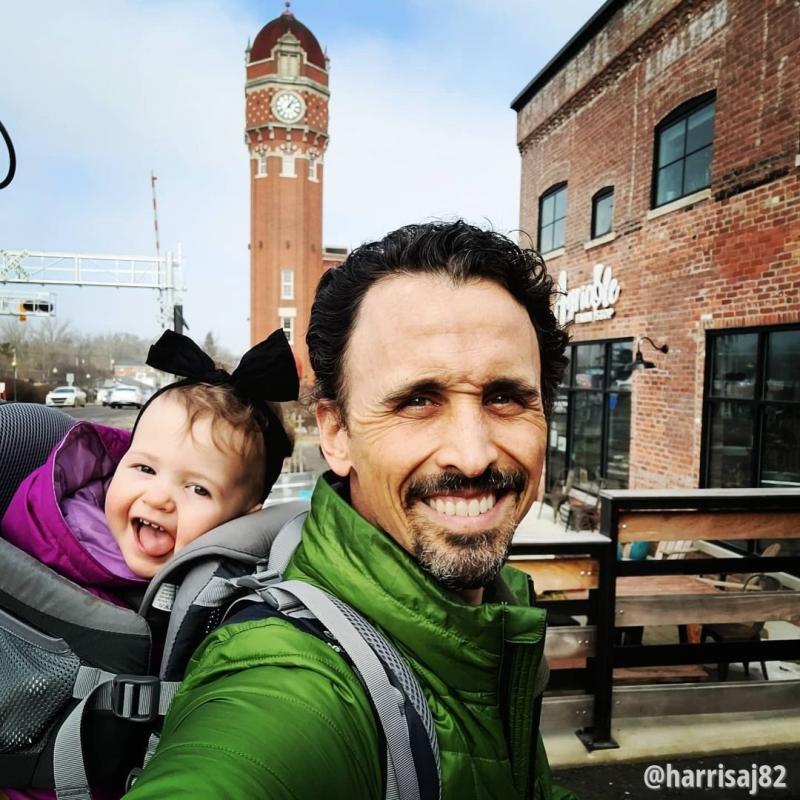 While admiring the beautiful structures in the downtown area, take time to roam about Chelsea's very own outdoor Sculpture Gallery, the SculptureWalk. This annual rotating exhibition has continued for the past 11 years and showcases sculptures created by regional artists. All sculptures are available for purchase. Click here for a full list of sculptures currently on display. 
 
Visit Dexter Parks  
Enjoy the sounds of nature and play outdoors soaking up the sun at Dexter area parks. Kayak down the Huron River, and play a round of golf at the Hudson Mills Metropark. 
Bring your own kayak or canoe and follow the current down the Huron River! Start at Hudson Mills Metropark and paddle the 9.5-mile trip to Delhi Metropark in Ann Arbor. The entire trip is in a Nature River Zone with an option to stop and explore downtown Dexter. Paddling adventurers can travel even further, down the river through Ann Arbor and beyond for a longer voyage. For river trip ideas, liveries, and other activities you can do along the Huron River, check out recommendations through the Huron River Water Trail interactive map.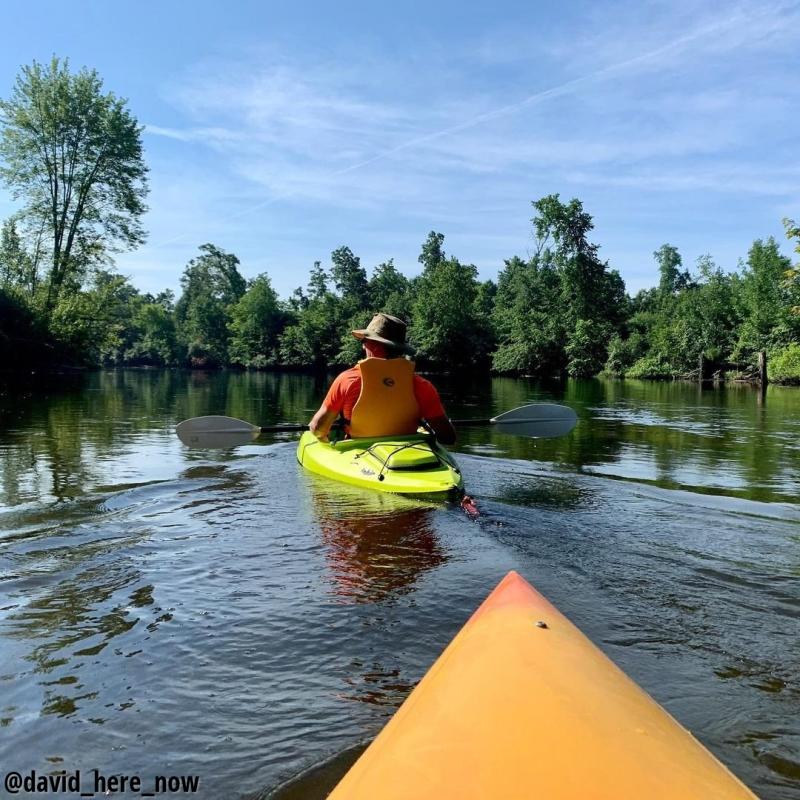 Golf season is in full swing! Hudson Mills Metropark Golf Course is now open with distancing precautions in place. This 18-hole course offers four sets of tees and is known for its back-to-back par 5s and speedy greens. This fun and challenging course is sure to test golfers of all skill levels. Keep an eye out for wildlife while playing this wooded, scenic course! 
 
Explore Manchester  
Visit the Village of Manchester, pick up a sweet treat, and explore the historic barns around the area with the self-guided Tour de Barn Quilts and Unusual Barns.  
Pick up some key lime pie popcorn or a double chocolate cupcake from Sweet Leilani's Desserts, located on Manchester's Main Street. This dessert café has recently expanded their menu and serves up dozens of delicious bakery items, sweets, as well as breakfast and lunch options. Be sure to pick up a few extra treats for the road while exploring Manchester!  
Off the beaten path, travel along both paved and dirt roads to view some of Manchester's iconic and beautiful barns and attractions on the Tour de Barn Quilts and Unusual Barns. This self-guided tour includes 18 locations around the area to drive by, or park your car and bike the route! Many historic barns included on the map display large-scale and colorful quilt squares, adding to Manchester's appealing rural aesthetic.  Check out the tour map here!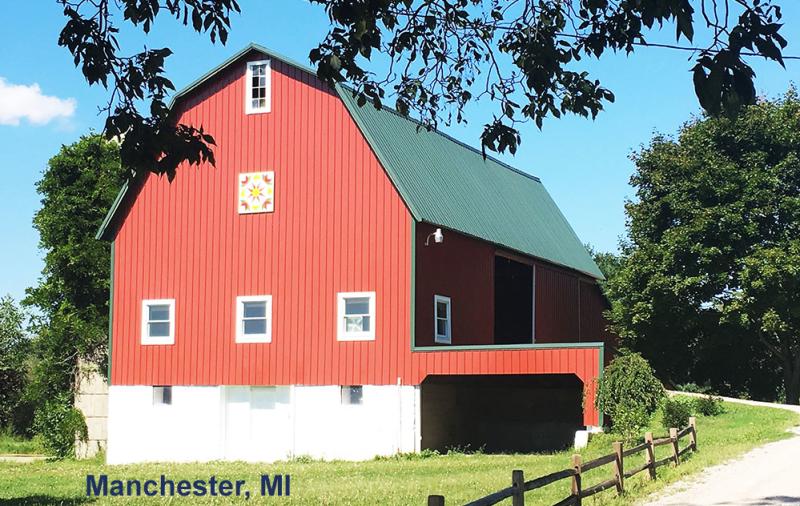 Drinks in Milan  
Take a stroll along the tree-lined streets of downtown Milan where you'll find specialty craft coffee brews, beer, and cocktails to complement your Milan experience and adventures.  
Whether you plan to visit early in the day or later in the evening, you can enjoy the best of both worlds at The Owl, Morning Til' Night. Early birds can grab a fresh cup of hot coffee and feel good knowing this tasty beverage is exclusively organic, shade grown, carbon-free, and ethically sourced.  Night 'owls' can find a chill spot and hang out in the later hours, as this coffee shop and tap house offers indoor and patio seating with a relaxing atmosphere.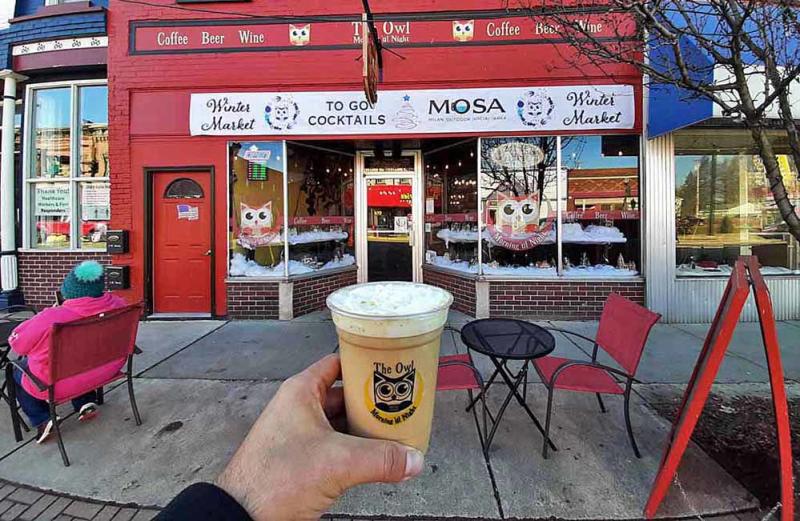 Calling all craft beer lovers! Head to Original Gravity Brewing Company and discover your next favorite brew. This microbrewery offers an extensive menu, carrying several IPAs, wines, ciders, stouts, and plenty more. Order your brews to-go, available in 24 oz cans to 64 oz growlers filled with your beer of choice. Original Gravity is now offering indoor dining, patio seating and take-out options.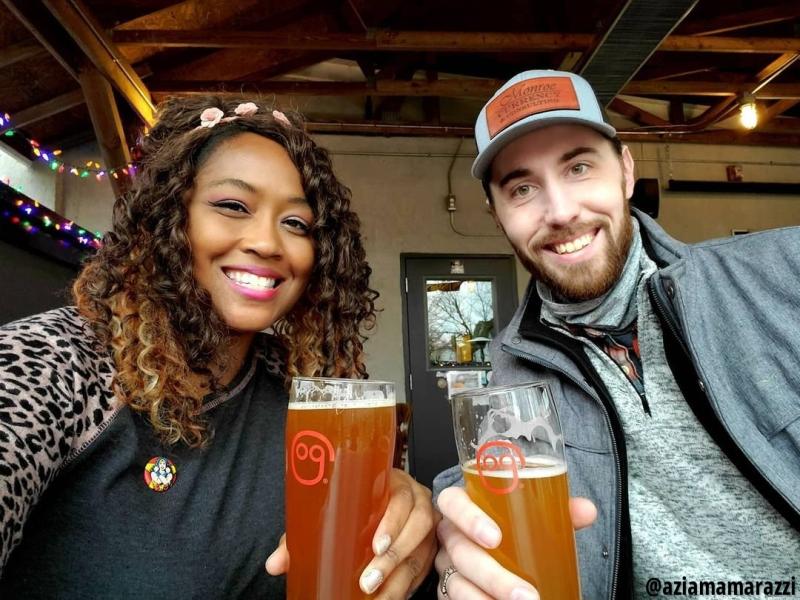 Support Local in Saline 
Find gifts for loved ones while supporting local businesses in Saline! Pick up the perfect specialty cheese platter with a bottle of wine for pairing, and visit a lovely artisan store full of Michigan goods for great gifts of all kinds.  
You can help support Michigan artists and vendors when shopping at McPherson Local. This artisan and local goods store features a 'Michigan Maker of the Week', putting a spotlight on local creators. Find awesome items like gift boxes and crafting kits, or home goods and body care products. The store is housed in a historic 1917 former library building, adding to the character and charm of the shop!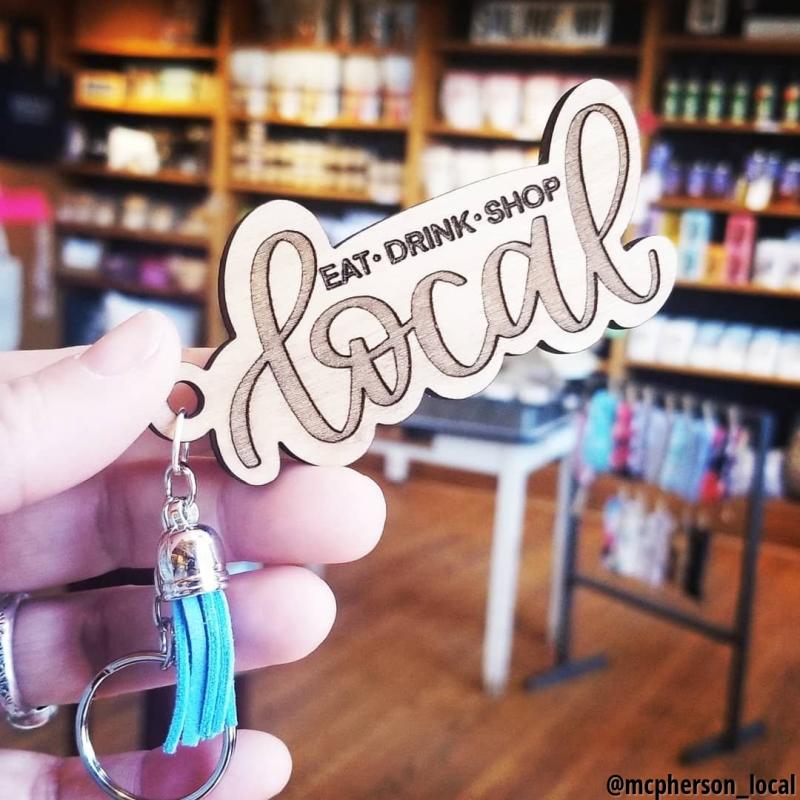 Saline Main Street provides an exciting day out on the town for both locals and visitors alike. Hop from boutique stores like The Cobblestone Rose carrying exclusive, hard-to-find home décor, to indulging in delicacies at Benny's Bakery, Inc., a bakehouse well-known for their incomparable pretzels freshly rolled and sold every Saturday. Whether you're searching for an excellent gift for a loved one or treating yourself, you will find something in Saline! 
 
Shop in Ypsilanti  
Hobbyists and collectors love visiting Ypsilanti, a top destination for specialty shops carrying unique items including gems and minerals, oddities, and detailed model kits. Shop antique and vintage stores, and fashionable clothing boutiques for more one of a kind finds.  
Plan time to spend at World of Rocks in downtown Ypsilanti, a popular Michigan rocks and minerals store selling some of the finest crystals, fossils, and precious gems. Bring your custom jewelry vision to life by picking out your own stones and crystals, and the wire-wrap artists in the shop will create something unique and beautiful for you. Call ahead for more details!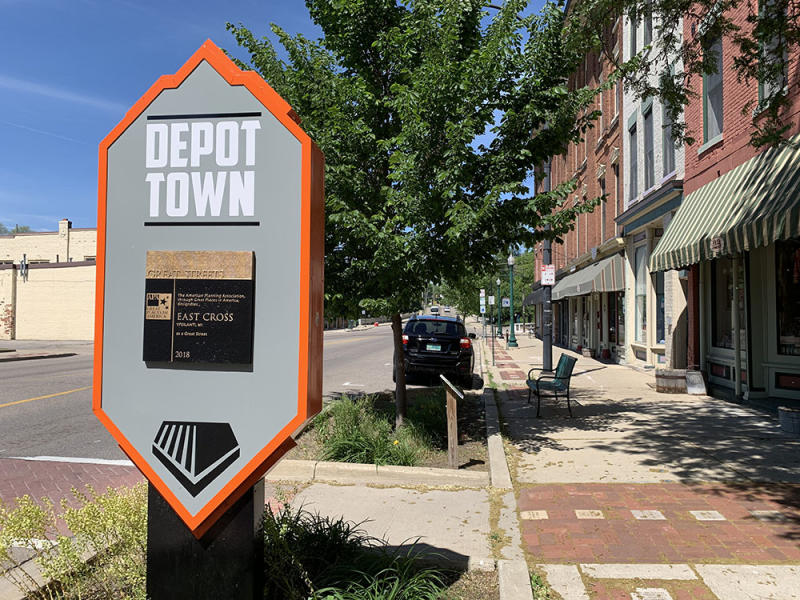 Nearby in Ypsilanti's Depot Town is Jim MacDonald's Antiques where you can browse through vintage and antique clothing and accessories, figurines, glassware, furniture, and lots of special treasures!  Remember the classic and adorable 'Kit-Cat Klocks' with a swinging tail and eyes in motion? You can find one here!  
Want more information about what's happening around town? Check out What's New in Ypsilanti for more to explore! 
These are just some of the awesome activity suggestions to enjoy around the Ann Arbor area. Have some favorites we missed? Share with us in the comments!  
Like our content?
Get all of the latest Ann Arbor happenings delivered to your inbox. Subscribe to our monthly newsletter.
Follow Destination Ann Arbor, @AnnArbor on social media. Instagram, Facebook, Twitter