Fall is quickly approaching and we are ready for the season! This year, take time to visit the cider mills, admire the changing colors, and explore seasonal treasures found here in Pure Michigan. Whether visiting for the first time or continuing a fall family tradition, you'll enjoy these seasonal attractions in the Ann Arbor area. 

Apple Orchards & Cider Mills 
Dexter Cider Mill – Dexter, MI – Opening in 1886, the Dexter Cider Mill is the oldest continuously operating cider mill in Michigan! This seasonal cider mill serves up fresh apple cider, donuts, caramel apples, must-try apple nut bread, and other baked goods. Enjoy your tasty treats on the shaded back patio along the Huron River.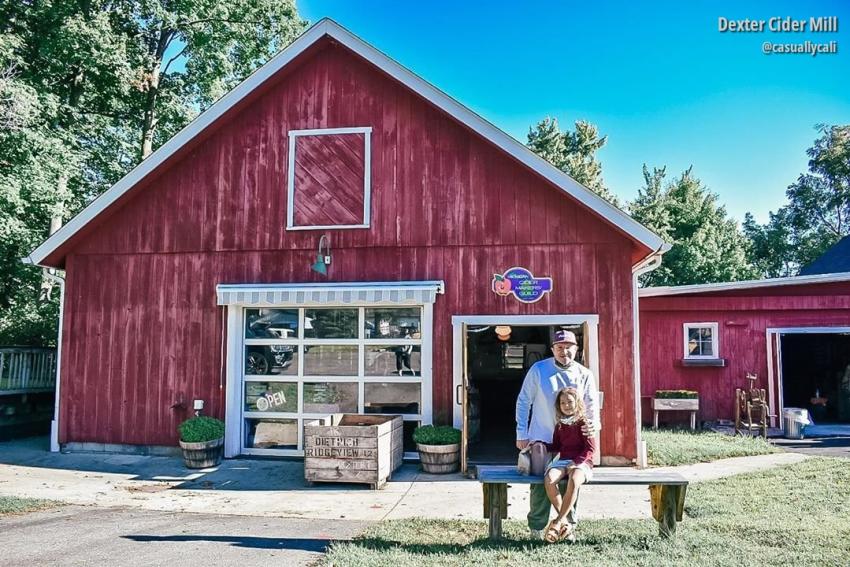 Wiard's Orchard & Country Fair – Ypsilanti, MI – Check out this family fun destination offering a corn maze, petting farm, 'old west' wagon rides, playgrounds, mini-golf and U-pick apples. In October, revisit Wiard's for U-pick pumpkins and Wiard's Night Terrors, providing several 'haunted' attractions just in time for the spooky season. This Halloween attraction was named one of the Top Haunted Attractions in the U.S.!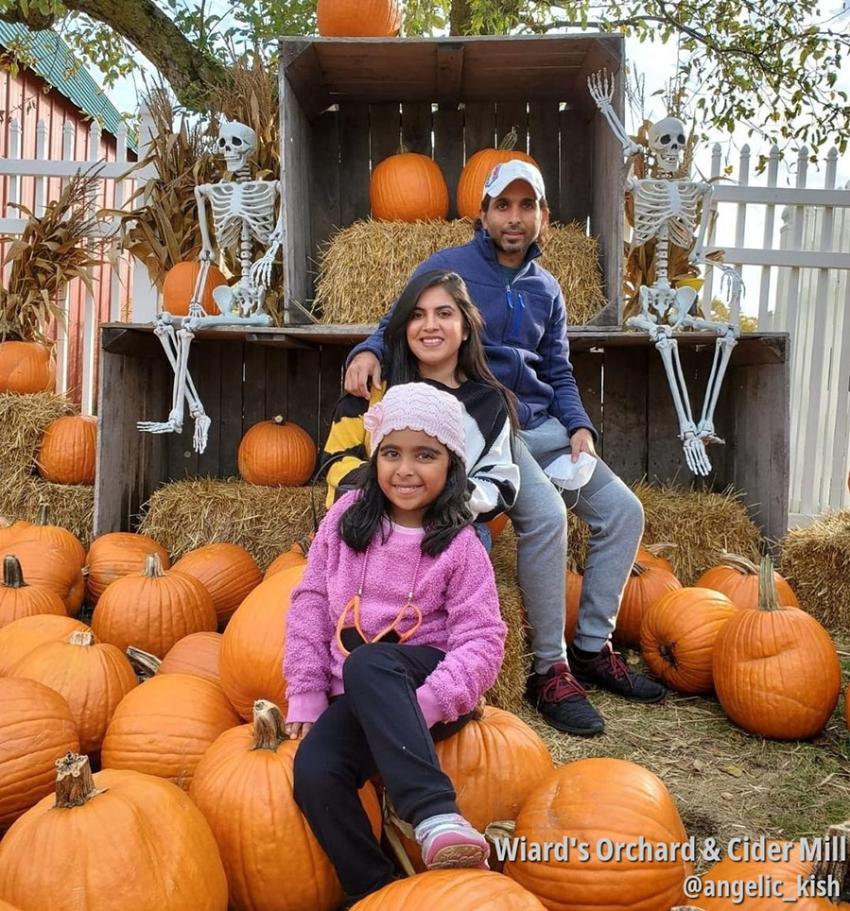 Alber Orchard & Cider Mill – Manchester, MI – In the rolling hills of Manchester, the entire family can enjoy fall fun by indulging in cider and apples, plus a u-pick pumpkin patch. While visiting, see if you can spot the heirloom apple trees, specially cared for and growing for over 100 years since the orchard opened in 1890. Ages 21 and over can check out the new wine bar here, too.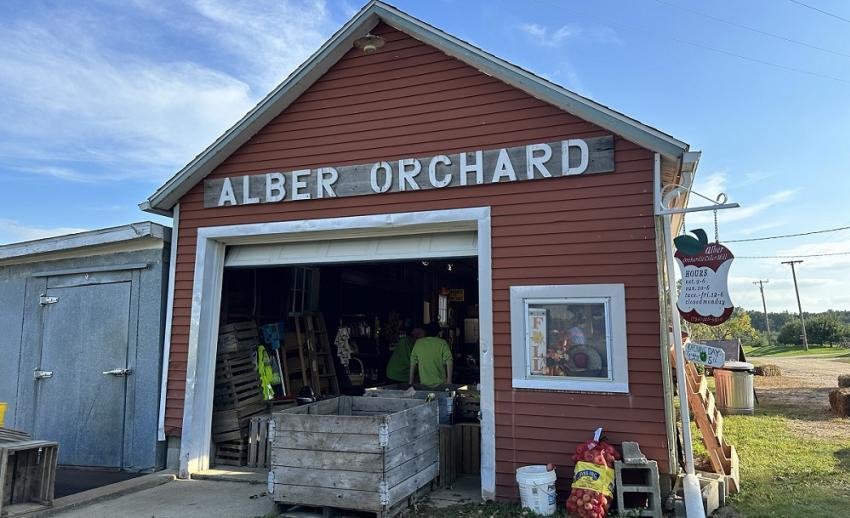 Jenny's Farm Stand & Cider Mill – Dexter, MI – Pick up blueberry and pumpkin donuts and fresh apple cider at Jenny's Farm Stand. Bring the little ones to enjoy the petting farm, pony rides, hay rides, pumpkin picking and straw maze.
 
More U-Pick Family Fun 
Slow Farm – Ann Arbor, MI – Slow farm is a certified organic U-pick farm and farm stand growing about 100 different varieties of produce and flowers. Choose pre-picked goodies at the farm stand, or spend time outdoors while picking your own organic produce.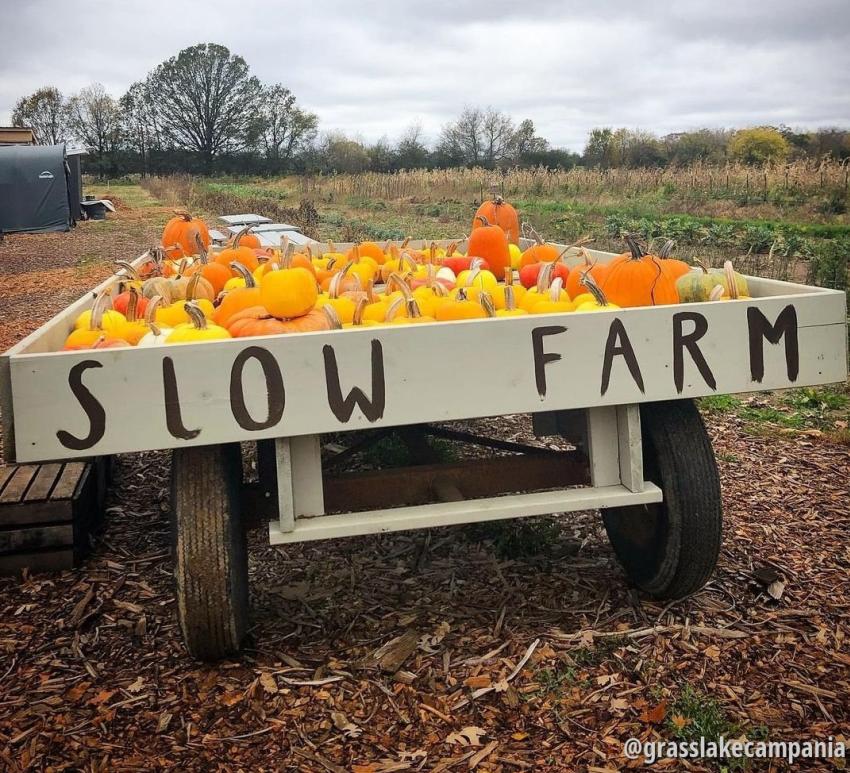 Wasem Fruit Farm – Milan, MI – This family-owned U-pick orchard takes pride in high-quality products, from the growing methods of their pick-your-own apples, pumpkins and tart cherries. Take home homemade, unpasteurized cider and delicious fresh donuts plus a variety of other produce to choose from. 
Wing Farms – Ann Arbor, MI – Opening in October, visit Wing Farms' pumpkin patch offering their famous giant pumpkins, gourds, and available fall décor. Free hayrides will take visitors to the pumpkin patch every hour. Wing Farms has been locally owned and operated for over 150 years!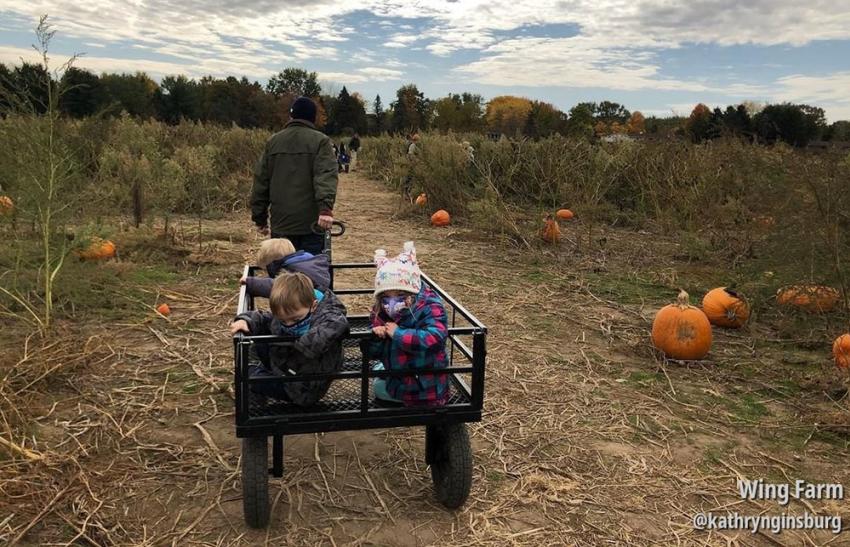 Tantre Farm – Ann Arbor, MI – The HoneyBee U-pick is a new extension of Tantre Farm, offering U-pick seasonal items along with pumpkins and squash beginning in October. The farm specializes in natural growing practices.
Blast Corn Maze – Dexter, MI – The Blast Corn Maze at Nixon Farms is a must-do this season! Spend up to three hours wandering through cornstalks and see if your crew can stay on track. Elsewhere on the farm, indulge in apple cider slushies and the little ones will have fun exploring the outdoor activities offered.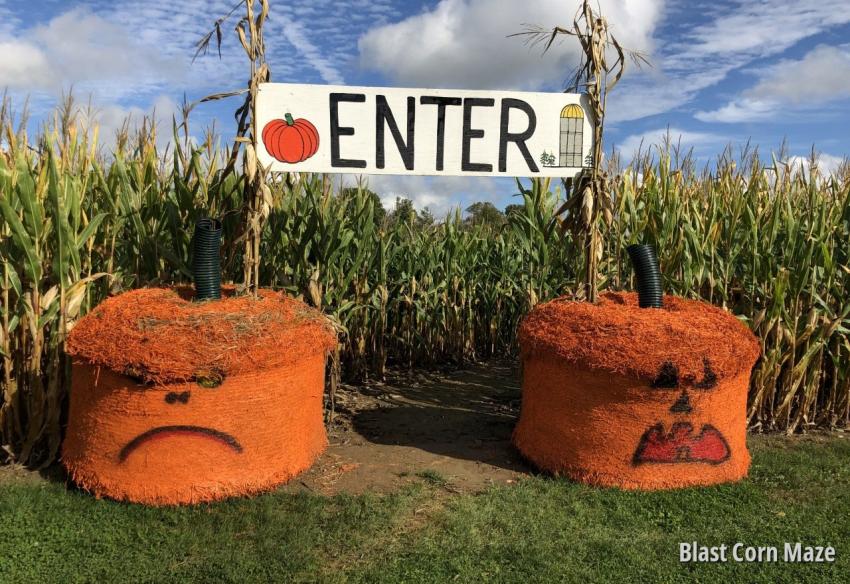 Experience the Fall Colors 
Walk or bike along the Border-2-Border Trail or visit some of the many hiking trails through area parks and nature preserves! Paddle along the Huron River for picturesque views only found in Michigan, or take a drive and enjoy some of Washtenaw County's beautiful scenery during fall.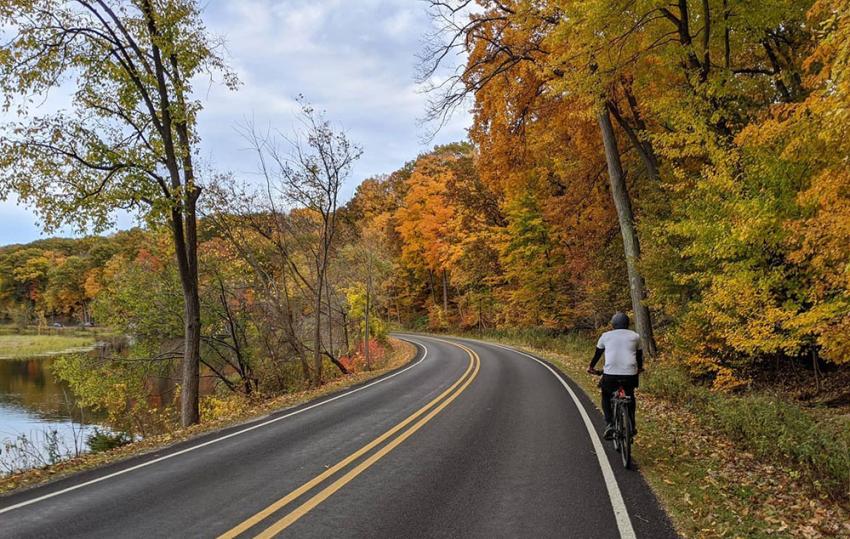 Visit Pure Michigan's Fall Colors Map for more on when to expect peak fall colors and take a drive:   
       - Huron River Drive, between Ann Arbor and Dexter shaded with changing trees along the way 
​       - Old US 12 also offers picturesque views from Chelsea through Ann Arbor to Ypsilanti 
       - Gale Road from Cherry Hill Road to Geddes Road 
       - Warren Road from Curtis Road to Dixford Road 
       - Mahrle Road from Grossman Road to Sharon Hollow Road 
       - Marshall Road from Zeeb Road to Baker Road
       - Within the city of Ann Arbor-  Huron Parkway, Geddes Road and Dixboro Road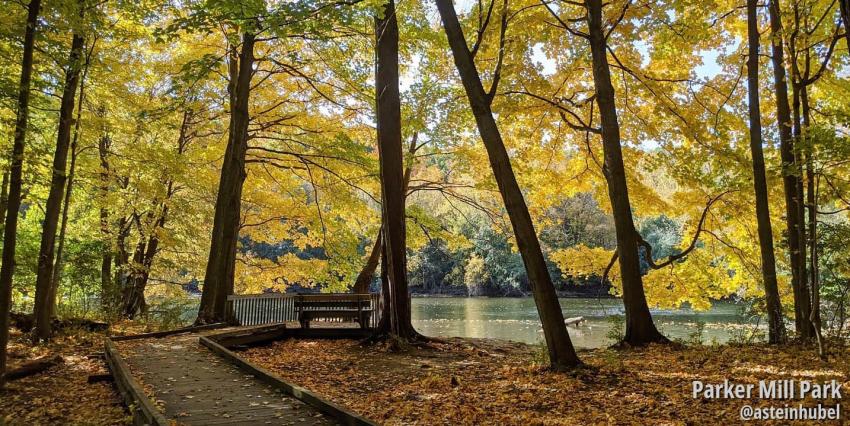 Fresh Finds at the Farmers Markets 
Ann Arbor Farmers Market – Several area farms are featured weekly at the A2Farmers Market, an institution over 100 years old! Taking place every Wednesday through the beginning of December, and year-round on Saturdays with seasonal goodies of all kinds.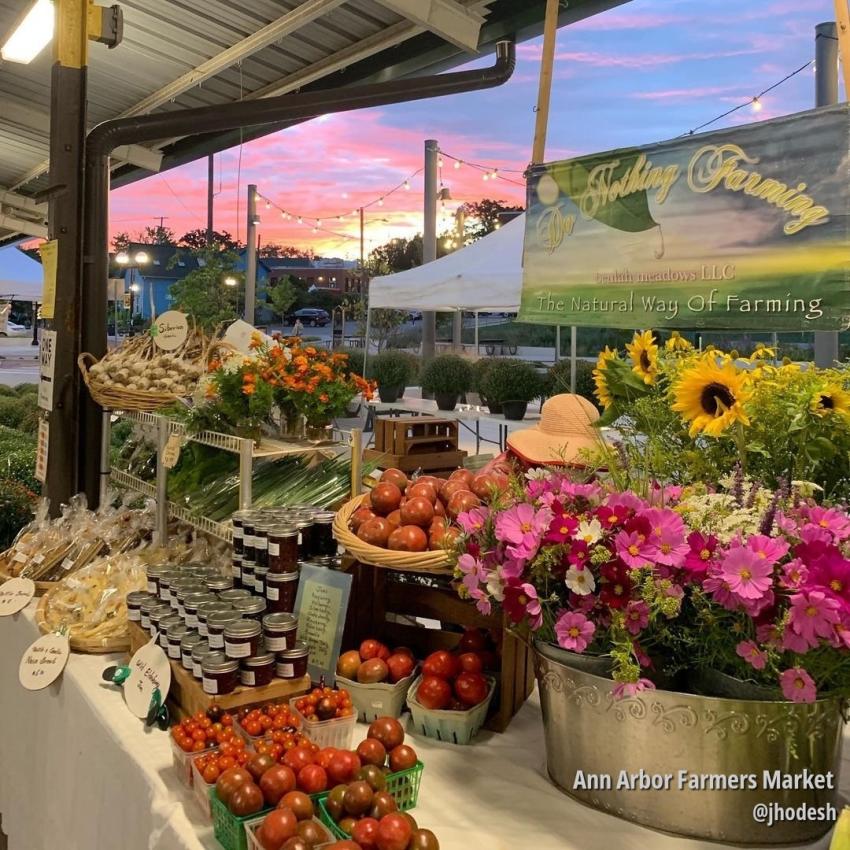 Dexter Farmers Market – Dexter, MI – Open through October, this year celebrates the market's 15th year in historic downtown Dexter. Find seasonal produce and fresh breads in this covered market space.
Westside Farmers Market - Located in the parking lot of Zingerman's Roadhouse, try tasty treats, quench your thirst, and connect with growers and specialty food makers and artisans. You can even enjoy live music! 
Saline's Farmers Market – Saline, MI – This year-round market features 25 vendors and takes place on Saturday mornings in downtown Saline. In addition to fall favorites, find polish food, baked goods, and more.
Agricole Farm Stop – Chelsea, MI – This unique farm market is a must-see spot in Chelsea, carrying a large selection of fresh produce from local farmers. Agricole returns 75% of sales directly back to farmers and artisans they partner with, to help cultivate community.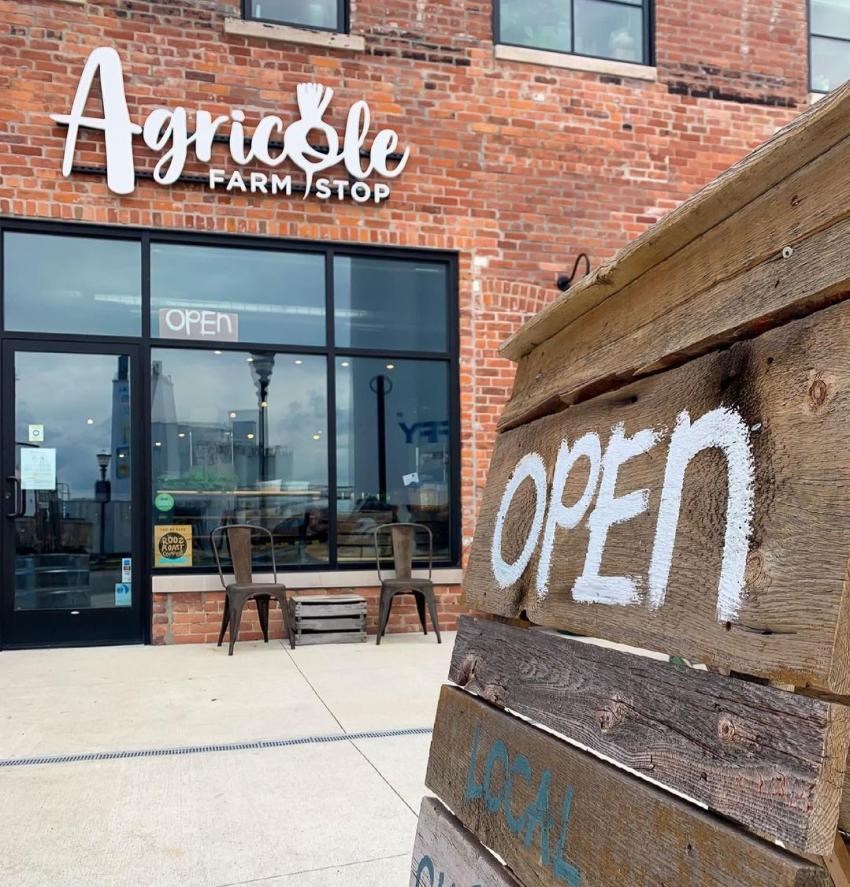 Ypsilanti Farmers Market – Ypsilanti, MI – This year, catch the Ypsilanti Farmers Market through October in historic Depot Town on Saturday mornings for fresh, affordable food for all income levels.   
Zilke Vegetable Farm & Farmstand – Milan, MI – The Zilke Vegetable farm and farm stand is a "fall on the farm" ideal spot for fall décor and produce including pumpkins, squash and corn stalks. 
Click here to find more seasonal Farms & Farmers Markets to explore.

Annual Fall Events  
Fall is a great time to explore events happening around the Ann Arbor area! From the University of Michigan football games at the Big House, to Underground Railroad Bus Tours exploring historic sites and landmarks, to special annual events, there is always something happening nearby. Check out more upcoming events calendar here!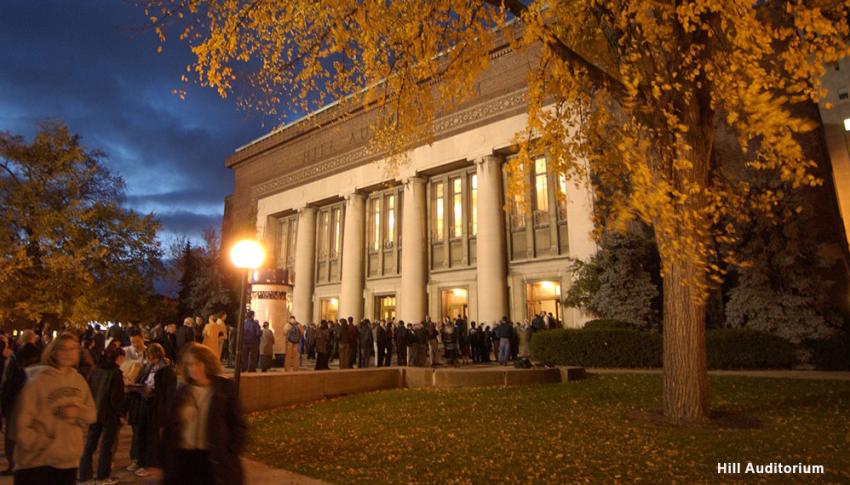 We want to see your fall adventures! Tag us on social media using @annarbor and use #DestinationAnnnArbor when posting! 
Like our Content?
Get all of the latest Ann Arbor happenings delivered to your inbox. Subscribe to our monthly newsletter.
Follow Destination Ann Arbor, @AnnArbor on social media. Instagram, Facebook, Tiktok.