Mother Nature helps ease the transition between summer and winter in Michigan by painting landscapes in such spectacular colors. Plan a trip this fall and discover what makes Ann Arbor a top U.S. College town and perfect spot for a fall getaway.
Ann Arbor gained the nickname "Tree Town" as a result of its dense woodlands, its 150+ area parks and its tree-lined streets. One of the most talked about stretches for leaf peeping is along West Huron River Drive between downtown and Dexter, a quaint community just west of Ann Arbor. Huron River Drive follows alongside the Huron River and the views are absolutely stunning. It is a popular area for bicyclists, so take your time as there are a number of curves and blind spots.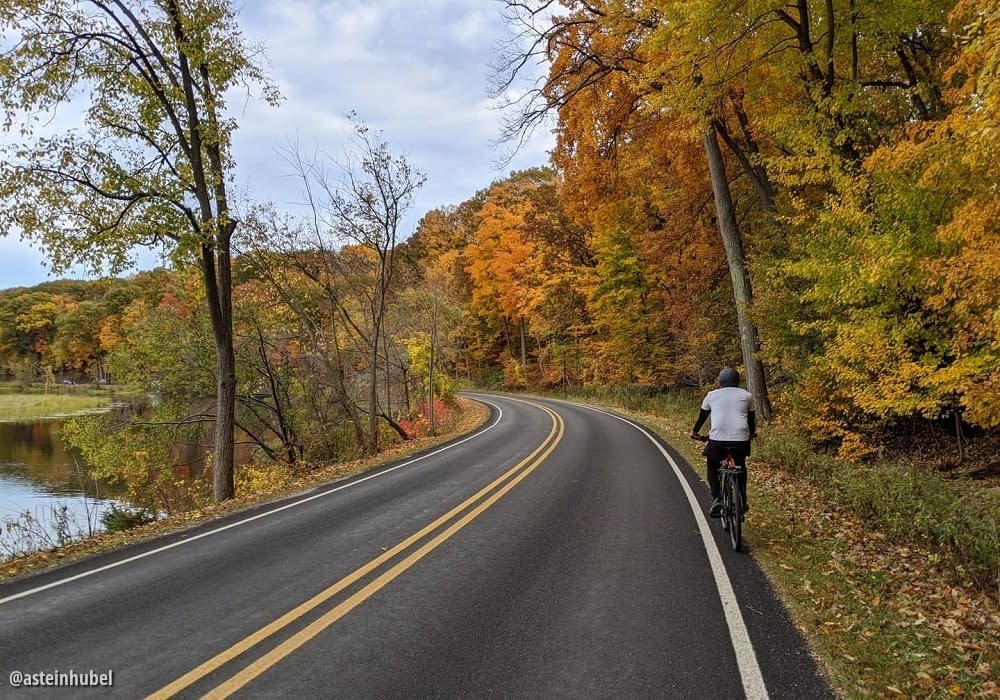 If you're interested in a more immersive experience, these parks and nature areas are just a few of the top destinations for hiking in the area — all with a variety of paths and difficulty levels.
• Nichols Arboretum
• Matthaei Botanical Gardens
• Rolling Hills County Park (Ypsilanti)
• Gallup Park
• Dexter-Huron Metropark (Dexter)
• Waterloo Recreation Area (Chelsea)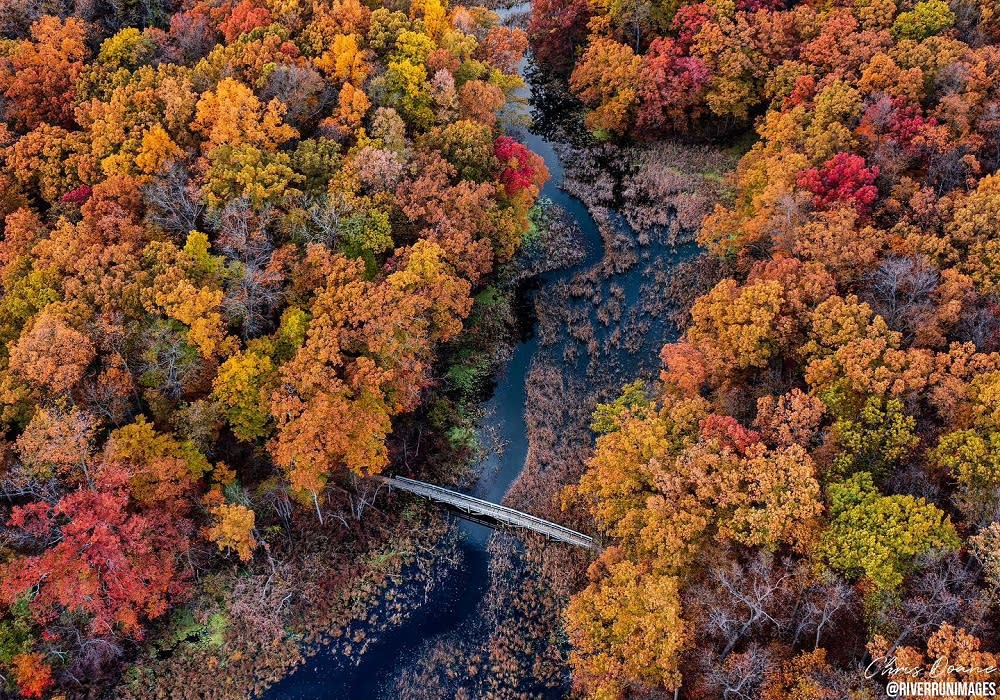 Of course, no fall trip is complete without cider and doughnuts. Wiard's Orchard (Ypsilanti), Dexter Cider Mill, Alber Orchard (Manchester), and Wasem Fruit Farm (Milan) will all satisfy your craving for fresh-pressed cider and warm doughnuts — with plenty of apple trees and pumpkin patches for U-Pick adventures!
Events and Festivals
Round out your visit with a memorable experience at one of our local fall festivals or seasonal events. Ypsilanti is a Halloween haven full of fun events and activities for the whole family.
When planning a fall trip to Ann Arbor, we recommend consulting the University of Michigan football schedule. It's a great time to be in Ann Arbor and see how the Maize and Blue complements the fall colors.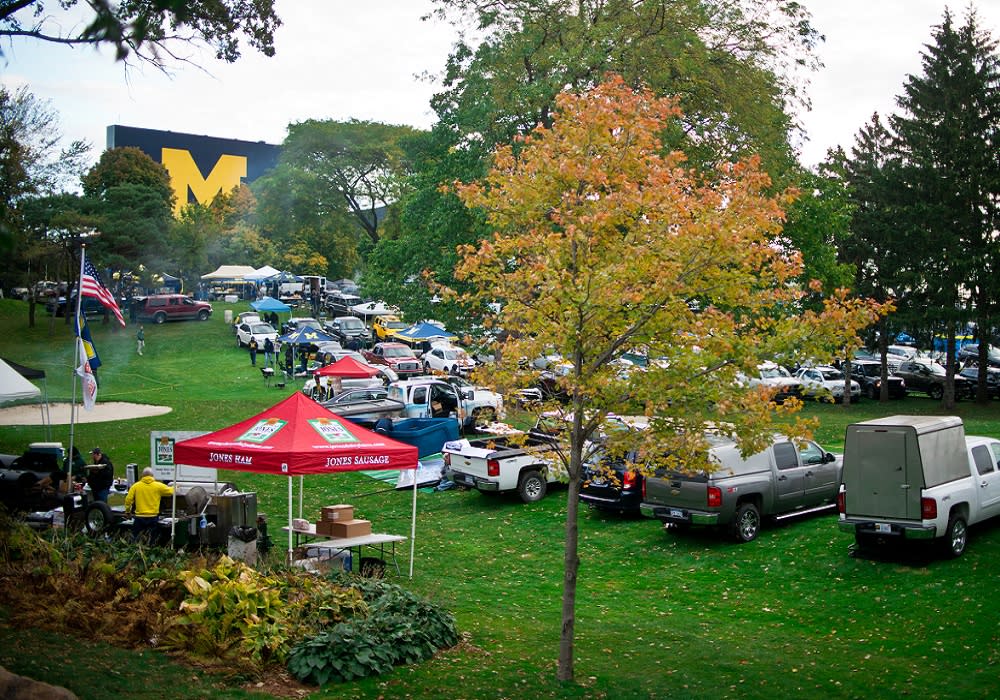 Enjoy our content? Get all of the latest Ann Arbor happenings delivered right to your inbox. Subscribe to our monthly newsletter.