Check Out These 23 Unique Shops
The Ann Arbor area is a premier destination for world-class arts and culture, dining, athletics. As if that wasn't enough, it is also a shopper's paradise! We have stores with special stories like Underground Printing, (pictured above) that was started 20 years ago in a University of Michigan dorm room. Find that perfect gift, unique souvenir, antique treasure, wardrobe staple, specialty food or original finishing touch for your home.
Now is the perfect time to support small businesses. Order online or stop by one of these retailers to select just the right item. Buying gift cards is another great way to help local businesses. Save MI Faves is a resource to find all of your favorites in one place. Plan ahead and start your holiday shopping now!
This is just a small sampling of the hundreds of unique retailers in the Ann Arbor area. What is one of your favorites? Let us know in the comments below. Find more Ann Arbor area retailers.
Outdoor Recreation
Residents and visitors to the Ann Arbor area are known for their adventurous spirit. We have several outfitters that can supply you with just what you need for your active pursuits.
Bivouac has been an Ann Arbor staple for over 48 years. They carry all of the outdoor clothing and gear you need, as well as the latest men's and women's fashions. Bivouac also offers personal shopping services and equipment rental. Call or stop in, they are there to help!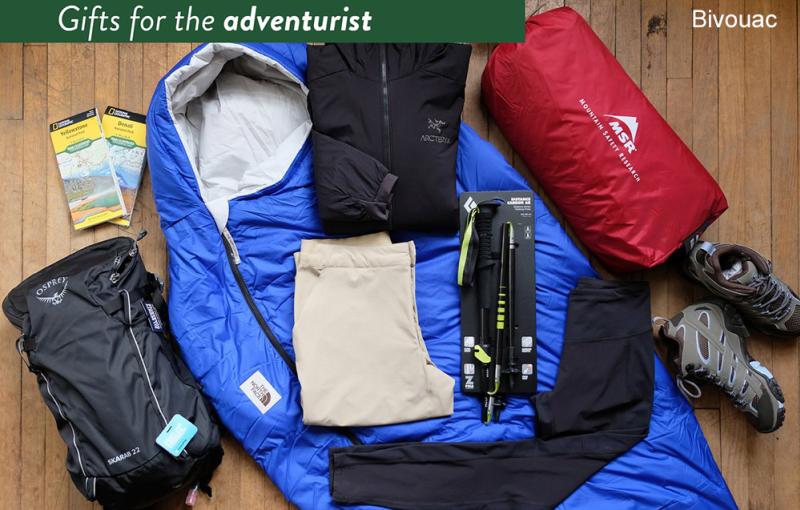 Wheels in Motion began as a bike and toy store in 1933. Things look a bit different now but over 87 years later, the store is still operated by the same family! They take finding you the perfect bike very seriously. Their knowledgeable staff and skilled mechanics are on hand to talk all things biking and trails.
Moosejaw specializes in outdoor recreation apparel and gear for snowboarding, rock climbing, hiking, and camping. Moosejaw carries all of the brands you are looking for to pursue your outdoor adventures.
Vintage and Antiques
For those seeking hard-to-find treasures from the past, the Ann Arbor area is home to one-of-a-kind vintage and antique shops.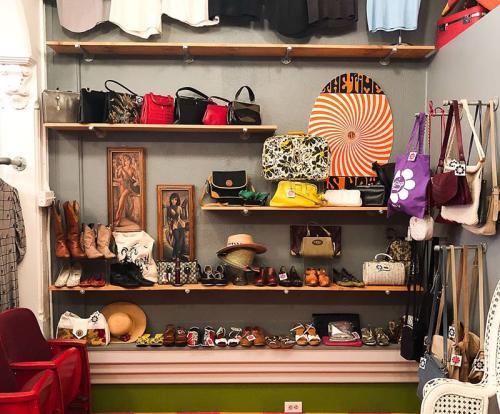 The Getup Vintage has a passion for environmentally conscious fashion. Every piece is selected for style relevance, durability and longevity, and some pieces are just plain funky and fun. Their brick and mortar store has reopened and you also can find their fashions online.
The Arcadian Antiques Boutique is family operated by four generations of antique lovers. They specialize in vintage engagement rings and jewelry from 1850's - 1940's. You can also find glassware, quilts, furniture, lamps and much more. Call to make an appointment or shop online.
At River Raisin Antiques in Manchester, the owners use their distinguishing eye to find the treasures for you. Stop by for large selection of antiques, vintage wares, farmhouse finds and local art for your décor.
Unique Apparel
The Ann Arbor area is a true original. The people here are bold and stylish. The apparel retailers in the area reflect that perfectly.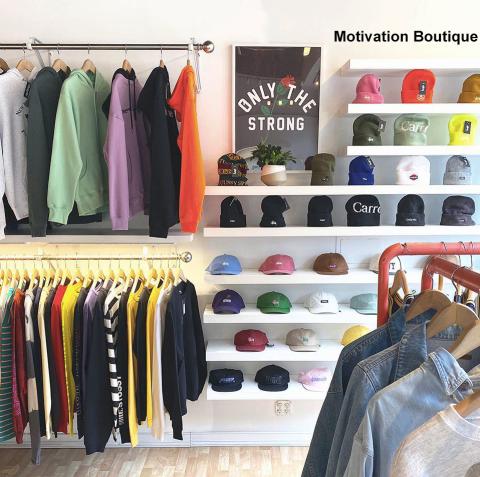 Motivation Boutique is your supplier for that streetwear fashion. They carry the brands for men and women that are cutting edge, influential and not found in traditional retail shops. Be prepared for people to ask you where you got your clothes!
Renaissance Ann Arbor has been delivering high quality men's and women's fashions for over 50 years. They also provide "made to measure" service for custom suits, sport jackets, trousers, shirts, overcoats and more. The is the spot for sophisticated styles.
Mix carries a "mix" of vintage & gently used clothing, gift items, personal care products, plus arts and crafts. Their clothing is like art! At Mix, they believe that art is expression, decoration, and an extension of personal style and values. When you choose art for your body, you have more opportunity to share it with others. It's a way of amplifying your soul. 
Real Irish – Gifts & Travel is where great Irish products and Irish culture come together in one place. Stock up on all of your Irish apparel, accessories and home décor. You won't need luck to find just what you want! Online shopping is available, and their physical store will be reopening on Wednesday, September 2.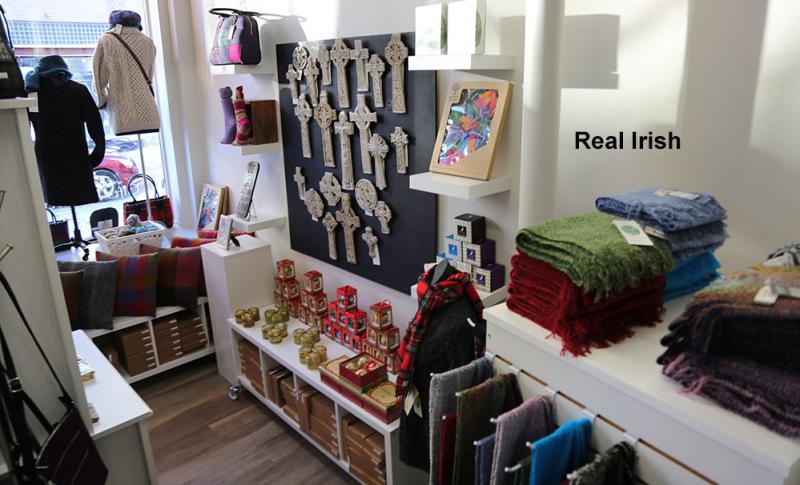 Creative Crafting
Feeling crafty? Ready to start a new project and get those creative juices flowing? You have come to the right place. The Ann Arbor area is known for its artistic passions and our local stores have the supplies you need.
Artisan Knitworks, located in Chelsea, is the type of store where you feel instantly comfortable to sit down and talk yarn! The owners have created a welcoming environment for beginning and skilled knitters to buy their fiber arts supplies.
SCRAP Creative Reuse is a destination for "creative recycling." They collect discarded items and offer them to the public to breathe new life into them. You never know what you will find, the hunt is part of the fun! In addition to their usual supplies, they are currently selling to-go crafting kits.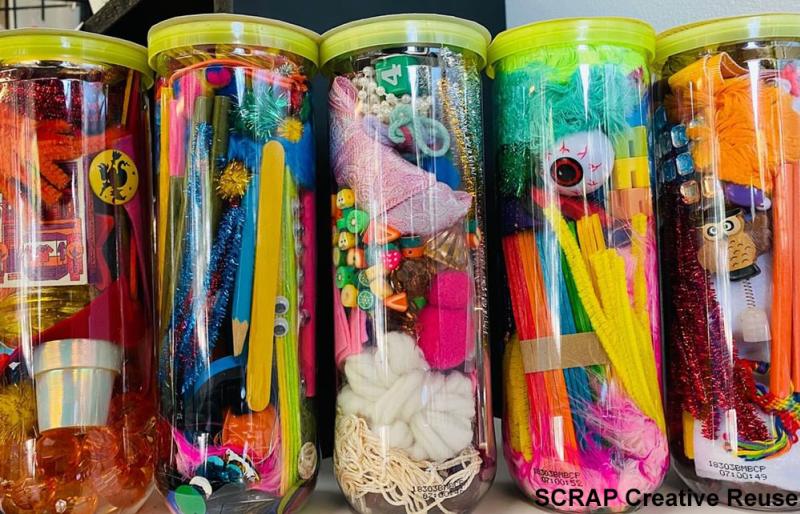 Gifts Galore
Win the gifting game with these colorful retailers. Whether you are looking for the perfect gift for that "hard to buy for" someone or treating yourself, these shops are the ideal spots.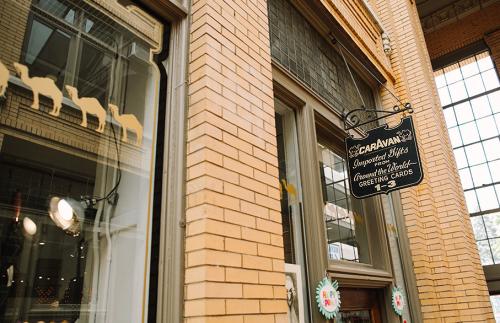 Caravan Gift Shop first opened its doors in 1927 and has been a fixture in the Ann Arbor community ever since. 93 years young! They carry hand-crafted gift items from all over the world. Their loyal customers keep coming back.
The Write Touch by Leyla has become a known stop for beautiful items. Think of the owner, Leyla, as your own personal shopper with an eye for stylish, fun stationery and sure-to-please gifts. Leyla's is open for in-person shopping by appointment or place an order for shipping or curbside pickup.
Fine Foods
The Ann Arbor area is a foodie destination. We have an incredible dining scene. We also have retailers that sell food specialty items to take home and enjoy.
Cherry Republic fulfills your dreams of filling your shopping basket with all things cherry! Chocolate cherries, cherry soda, cherry jams and salsas, cherry coffee, the list goes on and on. Their Ann Arbor location is now open for in person or curbside pickup. Items can also be purchased online.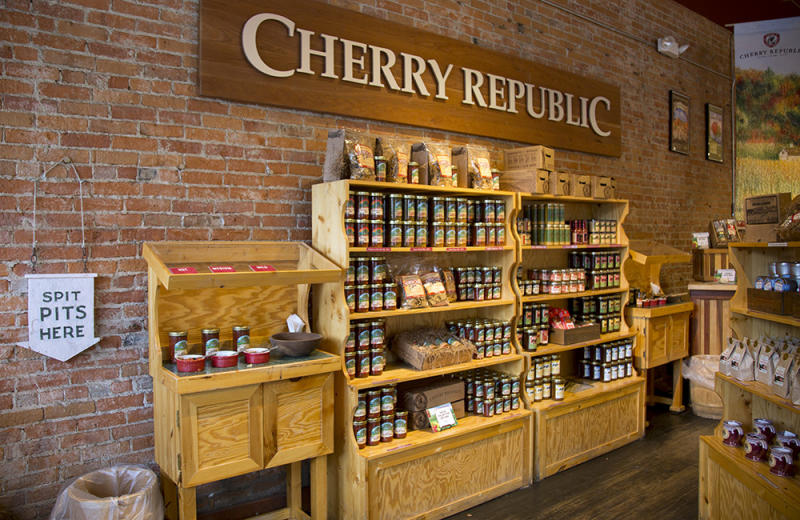 Fustini's is named after the stainless-steel drums used to store Italian oils and vinegars. The store carries flavorful oils and vinegars, from artisans and small-batch growers, that can be combined to create thousands of delicious dishes.
Mindo Chocolate Makers, located in Dexter, source the finest Heirloom Nacional Cacao from organic family farms in Ecuador and make stone-ground chocolate in small batches. The environmentally friendly company goes above and beyond fair trade standards and in pursuit of the most delicious chocolate possible. They are opening a new retail space in Ann Arbor's Kerrytown very soon!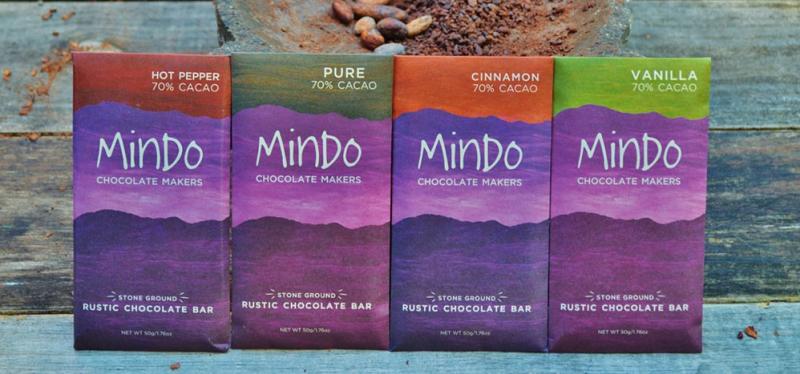 Books
The Ann Arbor area has been labeled one of the most educated cities in America. Ann Arborites definitely love their books! We have a great selection of small, independently owned new and used bookstores.
Vault of Midnight is a globally known, Eisner Award winning comic bookstore. They present the world of comic books as something accessible, exciting, weird, and, primarily, awesome. In addition to books, the store is filled with games, puzzles, and toys for all ages. They even have special shopping hours for higher-risk shoppers.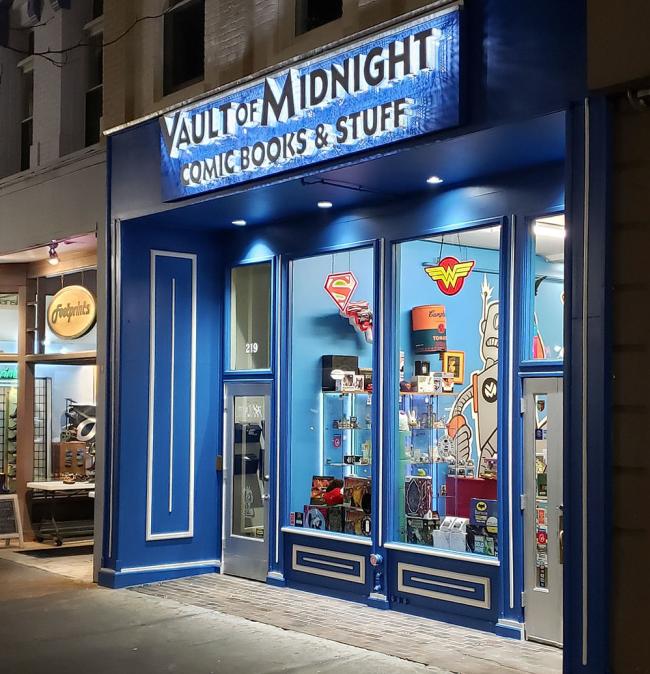 Motte and Bailey is a decidedly un-average used and rare bookshop. They focus on American and European history, books about books, children's books and scholarly titles. They have 10,000 books in all subjects, with over 2,400 catalogued on their website.
Black Stone Bookstore & Cultural Center is an independent African-American bookstore. We are located in the heart of downtown Ypsilanti, just a block away from the Eastern Michigan University College of Business. The store opened in 2013, in hopes of bringing awareness to true African-American literature and culture. This is a place where journalists, writers, professors, students and bona fide lovers of African-American literature & culture will find a spot of solace.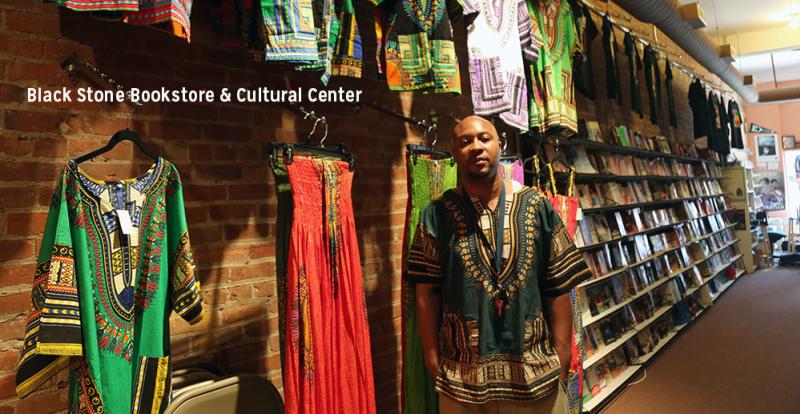 Home Goods
Make your home a haven! The Ann Arbor area is the place to go for stylish, quality items to make your living spaces just right. Whether you need a few accessories or a complete refurnish, you will find it here.
Three Chairs offers contemporary furnishings and accessories for every room in your home. They carry many products that you won't find anywhere else and some classics, such as furniture by Herman Miller. Their staff is ready to help you select all of the right design ingredients to make your home a comfortable place to relax and enjoy.
3bird is a home furnishings and design store located in downtown Dexter. They carry a wide assortment of home décor items and finishing touches that will make your house a home. The owners offer a personal shopping experience, helping you select just the right pieces to complete your living space. Stop in and say hi to their shop puppy, Hazel!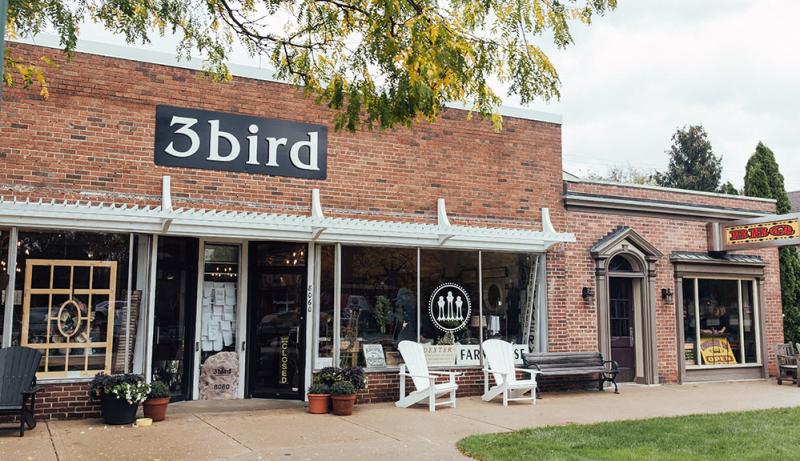 Shopping in Ypsilanti?
Whether you're in Depot Town, downtown, or anywhere in between, Ypsilanti is full of unique and original shops, vintage, antiquities, specialty stores…there's something for everyone in Ypsilanti. Learn more about what to expect when shopping in Ypsilanti
Like our content?
Get all of the latest Ann Arbor happenings delivered to your inbox. Subscribe to our monthly newsletter.
Follow Destination Ann Arbor, @AnnArbor on social media. Instagram, Facebook, Twitter