Ann Arbor is known as a catalyst of creativity – a place where innovation powers our identity as a community. So, it's no surprise that during this time of COVID-19, tons of local businesses and organizations are evolving their programs and services to become more virtual, more accessible, and more groundbreaking than ever. Here are a few ways that some of our favorite Washtenaw County organizations are leading in new ways. 
The University of Michigan Museum of Art has collaborated with the students of U-M's School of Music, Theatre, and Dance for a series of new, original works inspired by UMMA's Collection Ensemble installation. Entitled 'Musical Labels', this project is a thrilling enjoyment from two of the university's artistic giants.  

The Ann Arbor Art Center has launched a new series of interviews with local and independent artists called "A2AC Studio Stories". We loved their most recent look at Ypsilanti-based artist Kristen Drozdowski's studio. Check out the A2AC's YouTube page for more from the series – and don't forget to visit the website as well, for free art resources for families.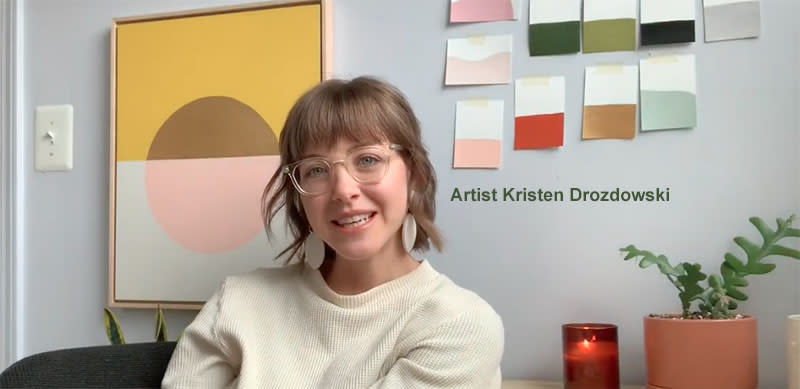 The Humane Society of Huron Valley has moved its spring event, Walk & Wag, online this year – and also begun family-friendly video series including Crafts for Kids and Bedtime Stories. Visit the YouTube account page for more info! 
Riverfolk Music and Arts, based in the lovely small town of Manchester just west of Ann Arbor, is using Facebook Live to stream unique and outstanding tunes from area musicians. Local music fans will note regional favorites Mr. B on piano, folk-inspired Natalie Mae and singer-songwriter Abigal Stauffer's neo-soul jams. Live-streamed concerts will take place every Thursday night through the end of May. 
Love history and the natural world? Museum @ home, a new effort from the University of Michigan's Museum of Natural History, has all kinds of fun ideas for engaging with science when you're at home – from experiments you can do at home to demos you can watch, and virtual meet & greets with scientists - there's plenty to explore.  

Zingerman's Food Tours is doing twice-weekly Instagram Live sessions with food purveyors from Ann Arbor and around the world. Tune in @zingermansfoodtours for talks with winemakers, bakers, cocktail enthusiasts, and balsamic vinegar experts, among others.  
Zingerman's Bakehouse is at it again with a fresh and innovative look at baking education. This time, they're offering virtual classes for home bakers, on some of their favorite and most popular topics – like pasta making, savory pies, pizza making, and more.  

The Ann Arbor Symphony Orchestra has launched "Musical Minutes", an online mini-series that discusses composers, history, and music. Give the A2SO a 'like' on Facebook or follow them on Instagram for all the details.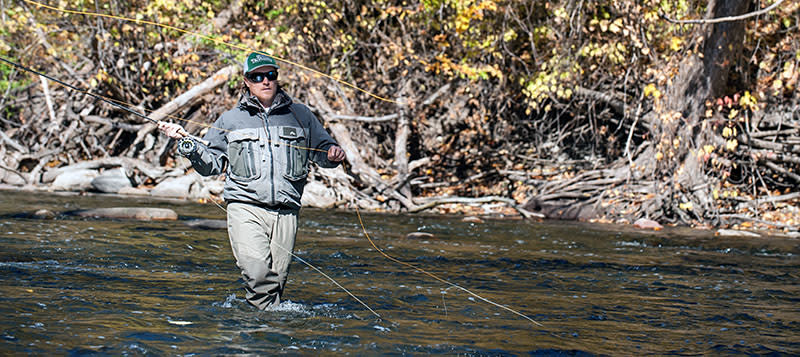 In neighboring Ypsilanti, Schultz Outfitters is known for their expertise on all things fly fishing and small mouth bass. Right now, they're holding twice-weekly Zoom sessions on topics related to fishing – with titles like "Moving Water Smallmouth Bass Angling Tips and Tricks", and "Carpin 101: Get in the Game." 
These are definitely uncommon times but Ann Arbor is an uncommon place, full of resilient, passionate people! We are putting out a call. What does Ann Arbor mean to you? Show us by posting photos or videos of all the places in Ann Arbor that you can't wait to get back to. Post using the hashtag #AlwaysA2. Let's spread the Ann Arbor love! Learn more about the #AlwaysA2 campaign. 

Like our content? Get all of the latest Ann Arbor happenings delivered right to your inbox. Subscribe to our monthly newsletter.