Ann Arbor is well-known for hosting the largest juried art fair in the country, but did you know the city is full of inspirational artwork year-round? Check out these beautiful murals and collaborative art projects designed and painted by area creatives, and see for yourself why Ann Arbor is a true arts destination.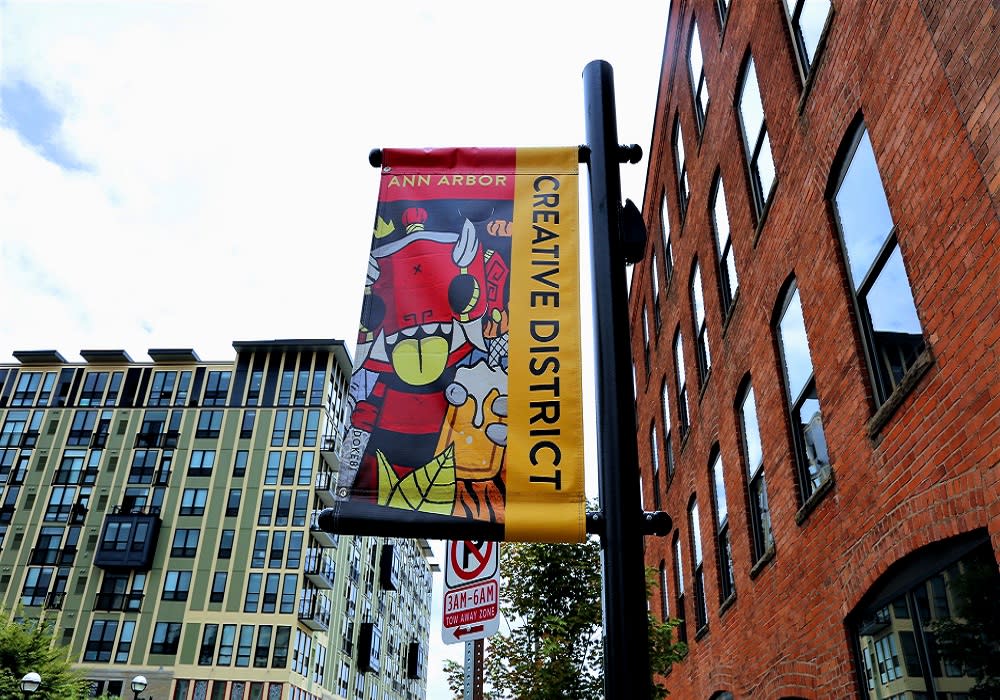 Public Murals All Over  
Many of Ann Arbor's murals can be discovered by simply exploring the city. Be sure to grab lunch and stop in a few specialty shops along the way. Here are a few suggestions on where to start: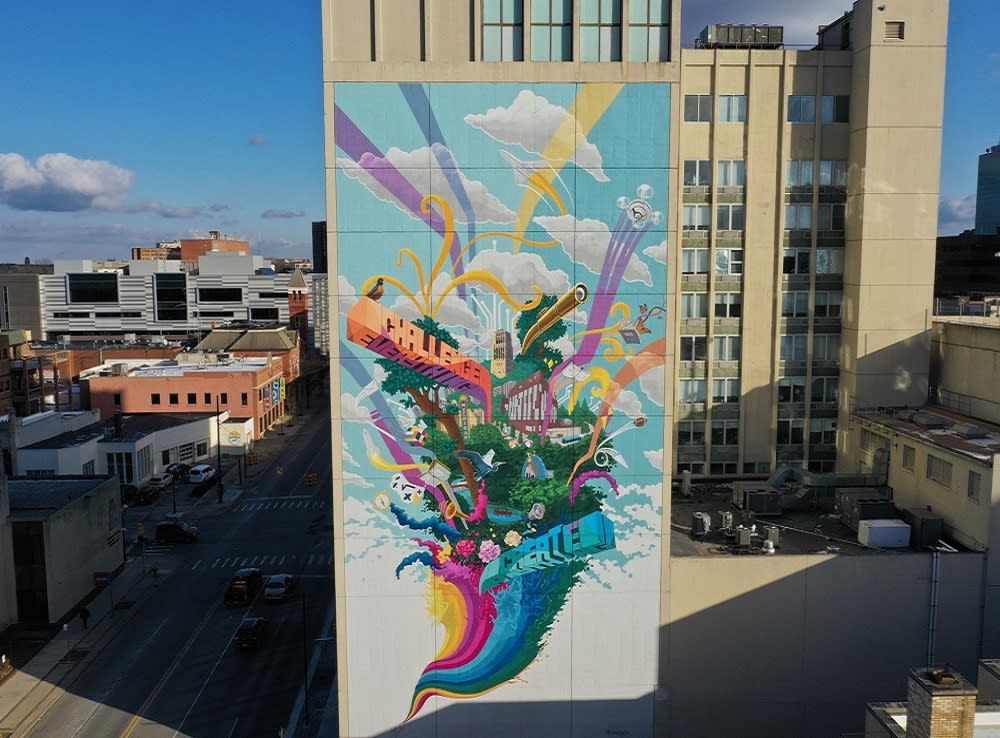 Standing over 10 stories tall, this epic mural reflects Ann Arbor's energy and strong community ties, created by the renowned artists of TreeTown Murals. This must-visit view can be found behind Blom Meadworks at 100 South 4th Avenue. Read more about the mural here.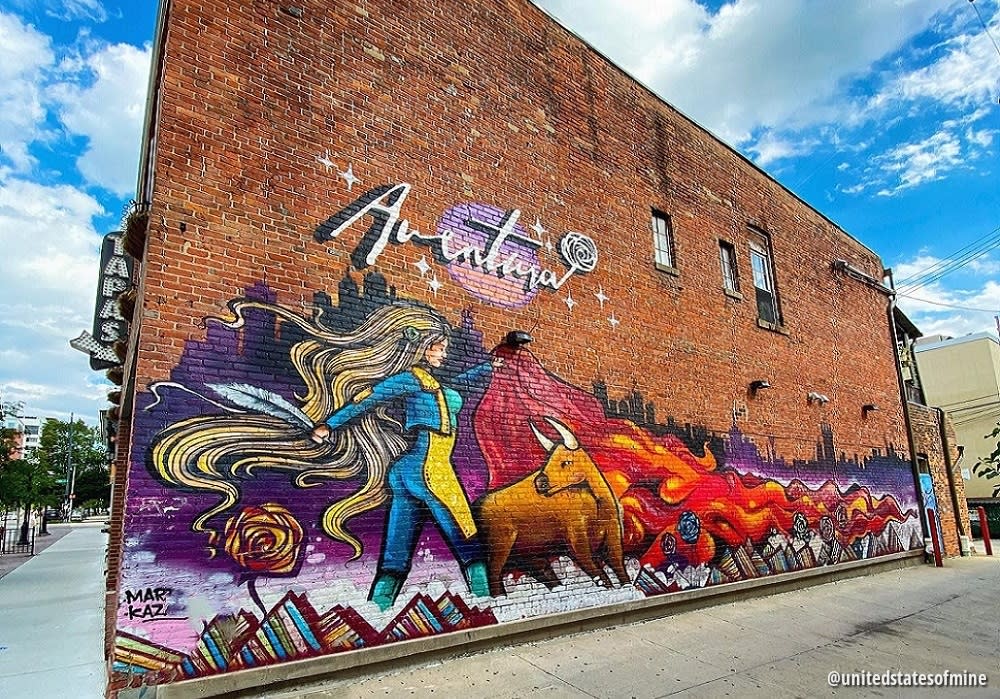 Keep an eye out for this Torera (bullfighter) depiction designed by Martin Kazan located at Spanish tapas restaurant, Aventura.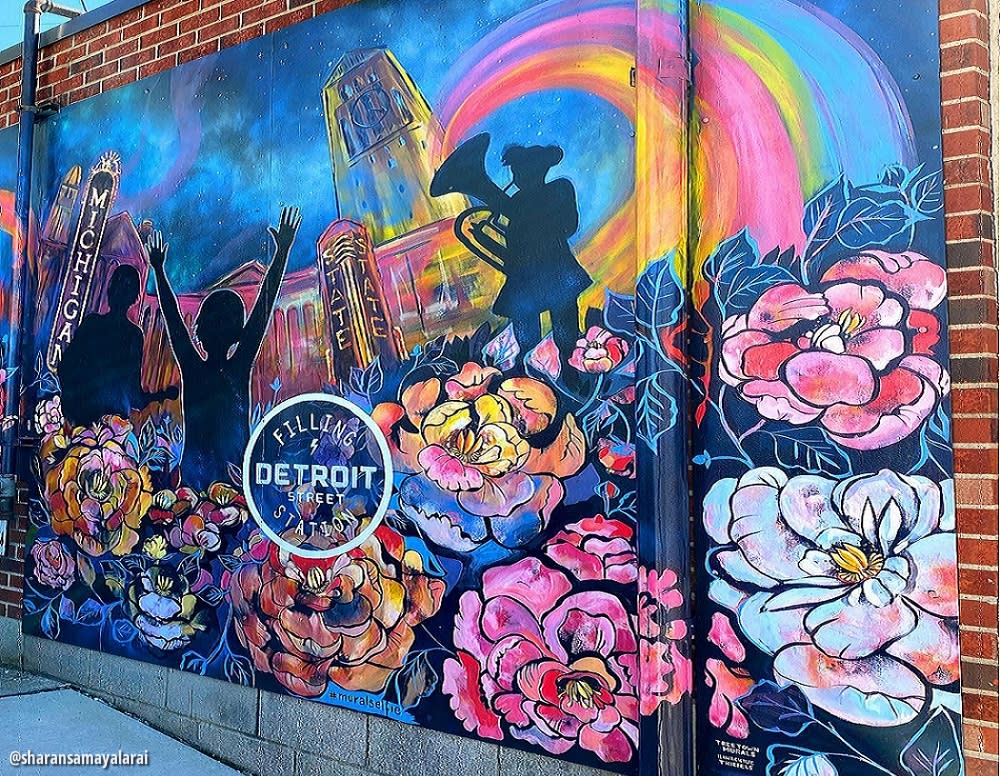 This panel mural captures the lively expression of art and music of Ann Arbor by TreeTown Murals at Detroit Street Filling Station. 

Indoor Murals
Popular Ann Arbor restaurants are filled with artwork in various forms. Flavorful eateries like Of Rice and Men, Condado Tacos, and HopCat display colorful mural backdrops.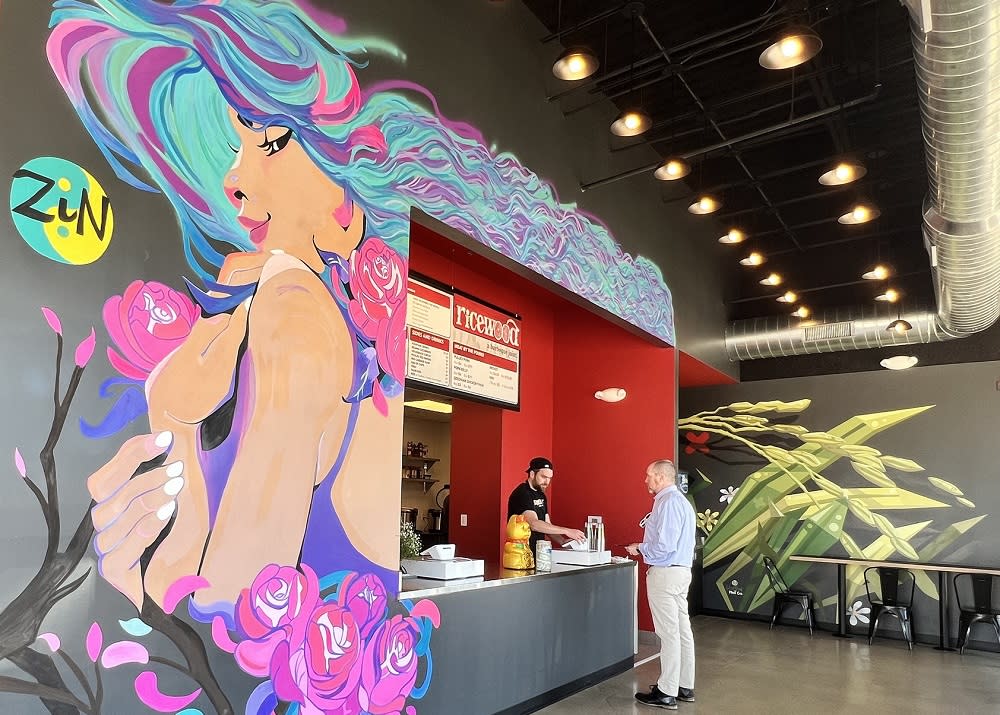 One of Ricewood Barbeque's vibrant and eye-catching murals by @Zinmurals.
 
This mural is located behind the bar at underground restaurant, Of Rice and Men.
A2AC Murals 
The Ann Arbor Art Center murals are the newest additions to area's creative arts collection. Check out these highlights and click here to find the full A2AC murals map, including an iPhone app download and more info on this project. 

"The end goal is to create something that exudes joyfulness and brings pride to the community in which it exists" – Artist Joey Salamon, located at South Ashley Street Parking Lot.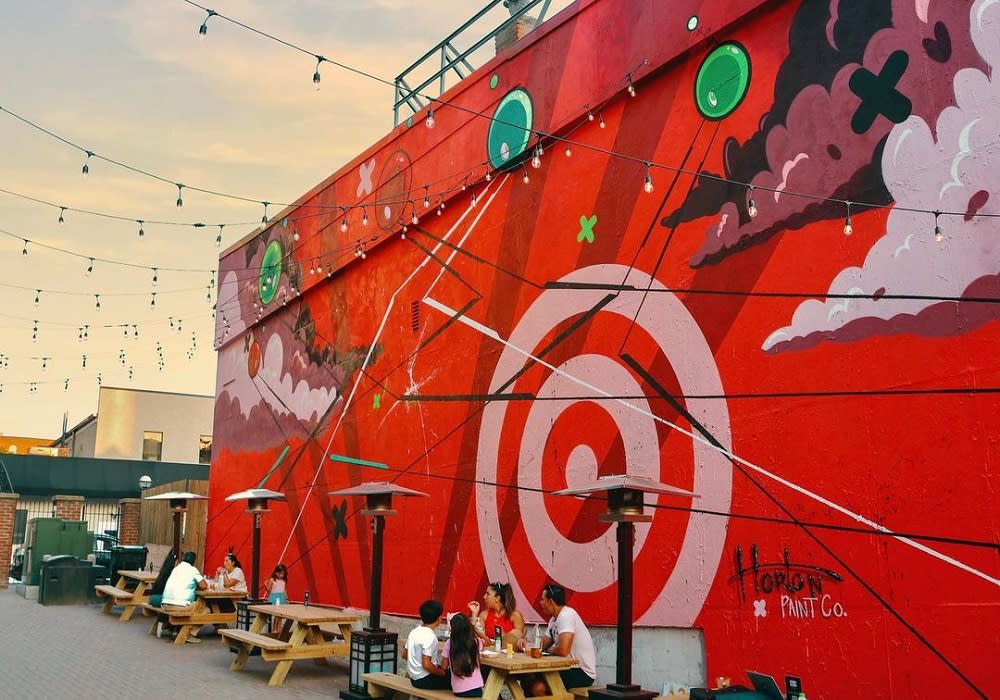 "This mural is a reminder of the small things we have that help us through the terrifying times." – Artist Gary Horton, located at Circ Bar.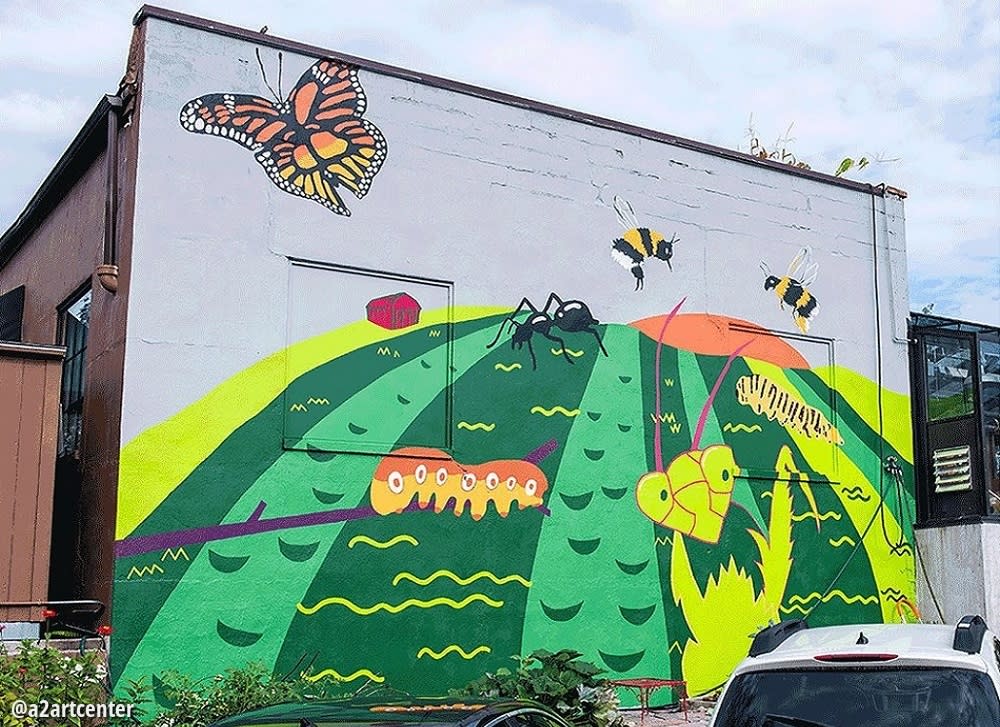 To represent the interconnectedness in Washtenaw County, artist Yen Azzaro created two murals, one in Ann Arbor, and nearby in Ypsilanti.  "With all our diversity, no matter which insect we are, we have more commonalities than differences." – Artist Yen Azzaro, located at Argus Farm Stop & Growing Hope.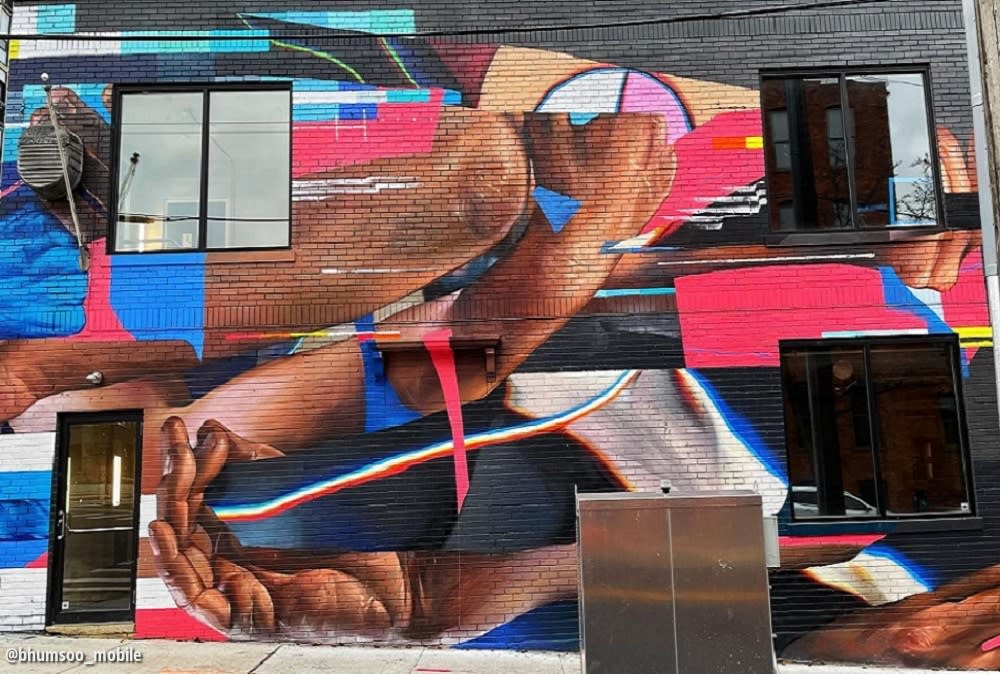 "The mural considers the relationship between humanity and technology as we move into a future where these elements are inherently interwoven" – Artist Taylor White, located at First St. & Washington. 
 
Graffiti Alley – East Liberty Street  
Known as a popular eye-catching location, Graffiti Alley is an alternative twist to the public murals of Ann Arbor. With new paintings added regularly, this unconventional visitor favorite is a must see.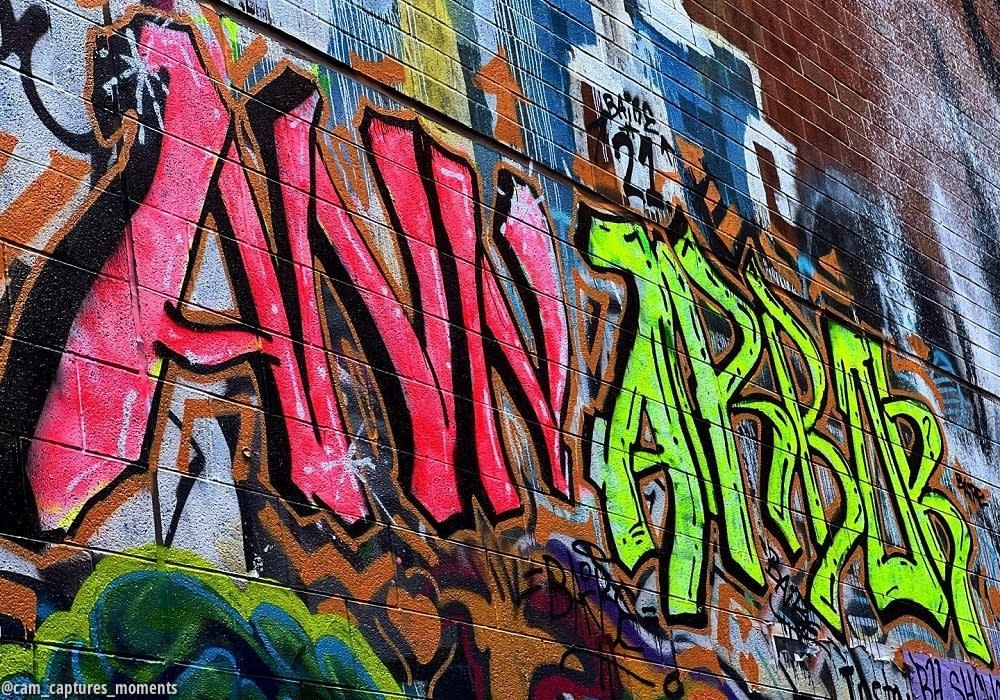 More ways to discover public art  
Visitors can explore a virtual art tour that includes sculptures and more art around the city. Our neighboring communities are also filled with artwork of various forms. Check out the popular SculptureWalk in Chelsea, First Fridays Arts & Culture Walk in Ypsilanti, the Manchester Barn Quilts, special events, and much more. Browse area arts & culture activities here.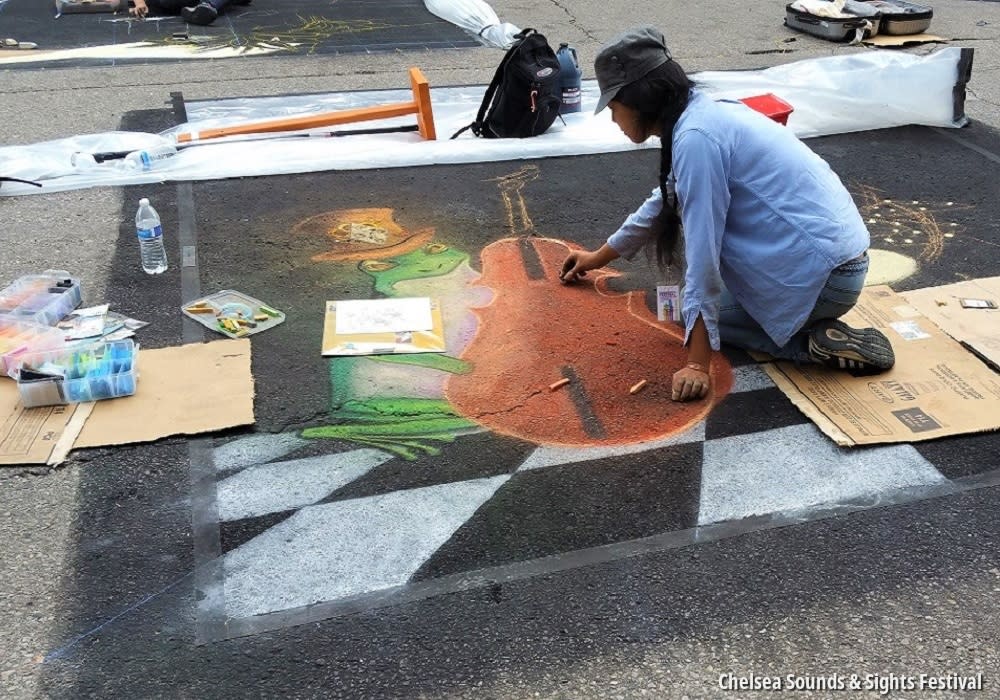 Like our content?
Get all of the latest Ann Arbor happenings delivered to your inbox. Subscribe to our monthly newsletter.
Follow Destination Ann Arbor, @AnnArbor on social media. Instagram, Facebook, Twitter