There are several reasons to stay in Ann Arbor during your next quick getaway. Whether you're planning a staycation or a Midwest road trip, Ann Arbor area shops, restaurants, and attractions are excited to have you back.  We've highlighted a few of the top things to do in Ann Arbor to help inspire your next getaway adventure. Browse through current hotel promotions, and start planning now! 
Dine Around the World 
Ann Arbor is well-known for its international food scene. Rich in flavor, diverse in choices and with hundreds of eateries in the area, you'll find yourself craving something new to try. Take a mini tour around the world and taste authentic flavors inspired from all over including from Asia, Africa, Europe, within Central America and more. Many area eateries are now open dine-in and heated outdoor patio dining. With so many amazing eateries to try, we encourage you to come back and continue to 'travel around the world' through dining in Ann Arbor! To begin your journey, we're suggesting a few eateries to get you started:  
Breakfast Hot Spot: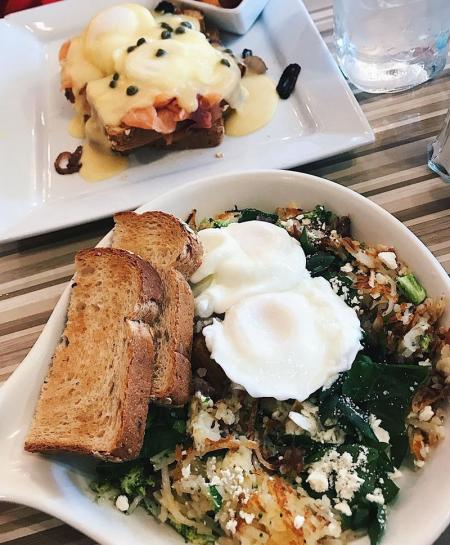 Begin the day with a delicious breakfast by making your first stop at AMA Bistro, serving up Albanian specialties and breakfast platters including their House specials, Egg bhurani, furghessa, and egg khima. AMA Bistro also offers breakfast favorites like stuffed French toast and create-your-own skillets. Vegetarian dishes and gluten free options are available. Find your new favorite breakfast dish here!   
Lunchtime:  
Order lunch from El Harissa Café, a family-owned restaurant and deli specializing in healthy and delicious food inspired by flavors of North Africa and the greater Mediterranean region.  The menu is influenced by cuisine of Tunisia, Morocco, Italy, Greece, and more.  El Harissa also has an extensive list of 20+ gelato flavors, be sure to order some with your lunch!  
 
Grab a Snack: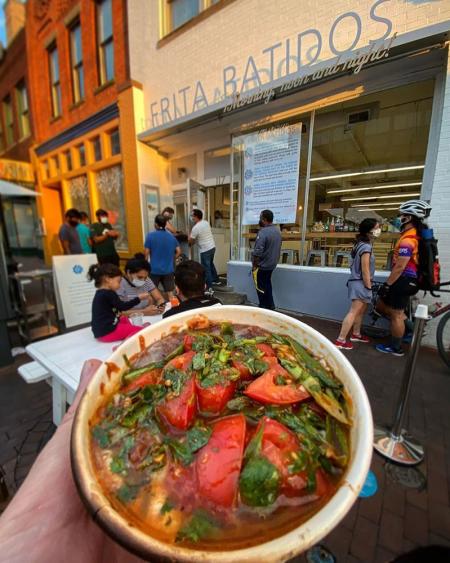 Did you know Frita Batidos sells the Best Snack Ever? This Cuban-inspired, casual restaurant's menu item called the 'best snack ever' consists of coconut ginger rice, black beans, melted muenster cheese, and topped off with cilantro-lime salsa, living up to its name!  The Best Snack Ever is also known to be a favorite burger topping among locals! The menu at Frita's follows the seasons and the key ingredients are sourced from local farmers so you can enjoy fresh and quality-cooked meals while helping support local businesses and farmers.  
What's for Dinner: 
Enjoy a 'home-made' meal when ordering from Dalat, a family run restaurant serving fresh, traditional home-cooking Vietnamese dishes. Find menu specialties including vermicelli and noodle soups, Vietnamese braised catfish, and several vegetarian entrees to choose from. Dalat recently relocated to Ann Arbor's Main Street after serving the nearby Ypsilanti community for over 30 years.
Find more Ann Arbor area restaurants to choose from!   
 
Shop Safely & Support Small Business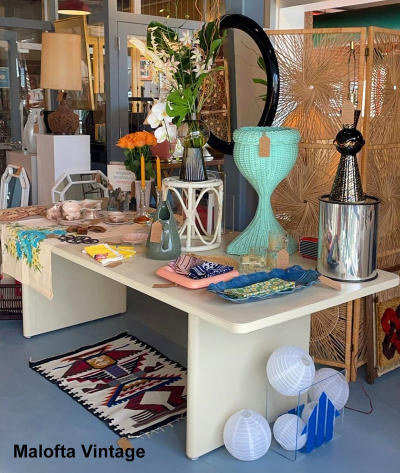 Downtown Ann Arbor is filled with tons of boutique and specialty shops in the Downtown districts. Love local by visiting downtown Ann Arbor shopping spots, where you can find sweet deals now and for the holidays, all while supporting local businesses and showing your love for the Ann Arbor community. 
Searching for where to start? Visit the Kerrytown Market & Shops to find cool and unusual storefronts like the award-winning specialty toy store, Mudpuddles, and Kerrytown's vintage shop, Malofta Vintage. Nearby, check out Nickels Arcade, an outdoor shopping corridor filled with upscale specialty shops in some of Ann Arbor's oldest-standing storefronts! You'll find specialty shops and markets like Thistle & Bess and the year-round Ann Arbor Farmers Market taking place every Saturday while exploring and shopping downtown.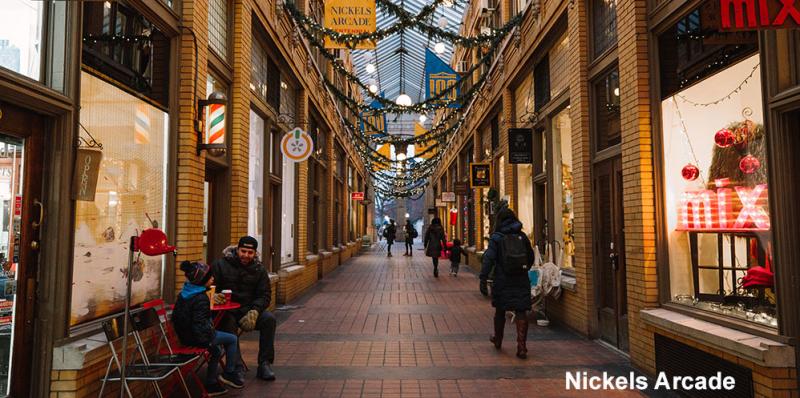 Underground Sounds is now welcoming new and returning customers who can comfortably browse through nearly 10,000 vinyl records and CDs. Find a variety of records from LPs to full albums from artists including Pearl Jam, Cardi B, Bassnectar, and tons more. While visiting, see if you can spot the new fairy door located here! Learn more about shopping in Ann Arbor.  
 
Filled with Family Fun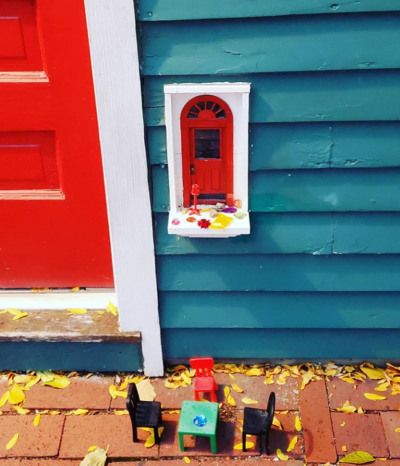 If you're planning a staycation fit for the whole family, there are plenty of activities and exploring to take place! Set out on a treasure hunt to locate the Ann Arbor Urban fairy doors, creating fun for both the little ones and your inner child. Download the locations map and challenge your family while exploring the Ann Arbor area. Interested in creating your very own fairy door or garden? Visit retail shop Catching Fireflies in Kerrytown for fairy garden accessories, and more whimsical fun!
Schedule a private tour at the The Creature Conservancy and enjoy exclusive animal presentations! When visiting, be sure to walk around and say 'hello' to the animals living outdoors. The Creature Conservancy also provides virtual educational programming and events featuring live animals. Scheduling a private tour for your group helps support the critters living here. 
After a long day of playing outdoors, treat your family to some of Ann Arbor's most delectable desserts. Craving a frozen yogurt? Perhaps a hot chocolate or latte to warm up? Michigan Creamery has all the goodies! This family owned ice cream and sweets shop is serving up gourmet chocolates, hot beverages, and vegan sweet treats to make everyone in your family happy. 
 
A Public Arts Destination 
The Ann Arbor area is a thriving arts destination drawing interest from artists and art admirers alike! From Downtown Ann Arbor to outer county cities like Manchester and Dexter, public art can be found all across Washtenaw County. Discover murals of all shapes and sizes painted on building walls, fixtures, sidewalks, parking structures and elsewhere around town and many are accessible for optimal viewing year-round. Here's how you can view public art around Ann Arbor!  
U-M Collection 
The University of Michigan's public art collection includes art installations in outdoor spaces, on facades of University buildings, and in public lobbies. Both historical and contemporary works can be discovered around the area using traditional media like stone sculptures and painted murals, to new media including digital works and landscape art. Find more information and where to locate these public art installations.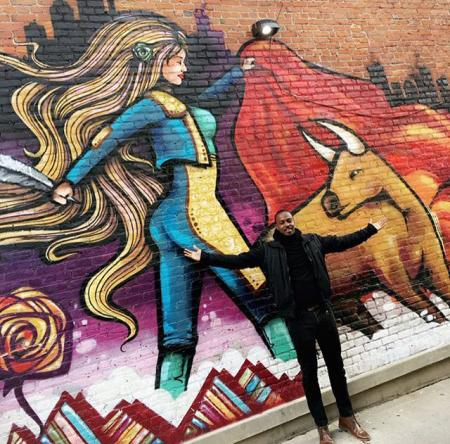 A2AC Murals & Virtual Art Tour  
Discover the Ann Arbor Art Center murals, Ann Arbor's series of mural installations, partnering building and business owners with local, regional, and national artists to transform building walls into vibrant works of visual art! Find the A2AC mural locations and learn about the artists.   
Visitors and community members can now view the public art of Ann Arbor online! Grab a bag of your favorite Ann Arbor coffee like Roos Roast's Lobster Butter Love, and take a virtual tour of public art highlighted by the city of Ann Arbor. This is a great tool for planning for your next adventure to the Downtown area!
SculptureWalk Chelsea  
West of Ann Arbor, find 16 new and completely original sculptures around streets and parks within the quaint city of Chelsea. Experience this  public art self-guided walking tour. This annual rotating exhibition enhances and enables the cultural and artistic community of Chelsea. with sculptures designed and created by top regional artists who bring contemporary art to visitors and community members.
 
Enjoyable in Every Season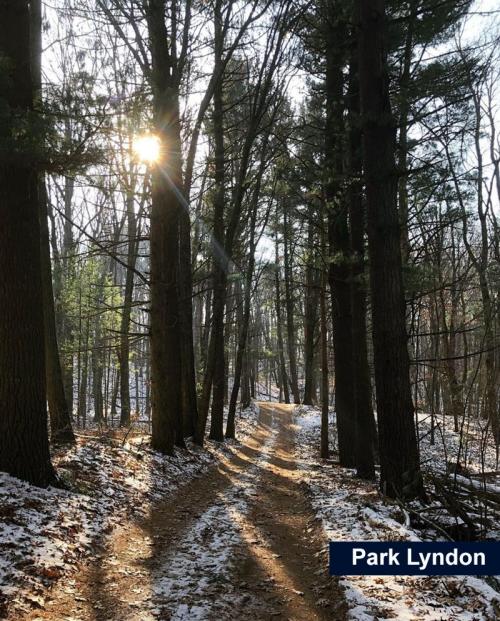 Chilly weather is no match for a Michigander's passion to explore the outdoors! The Ann Arbor area is filled with parks, nature preserves, trails, and outdoor recreation opportunities open year-round for every kind of interest. Take a walk or run before the snow falls, then bundle up and explore nature and pathways and maybe a new hobby during the Winter! 
Enjoy a brisk walk through the Scarlett-Mitchell Nature area, a 25-acre park with trails accessible for strollers and wheelchairs, and a great area for catching views of wildlife.  
Once snowfall hits, snowshoe or go cross-country skiing at wintertime favorites like Independence Lake County Park with groomed trails for classic and skate skiers, and Park Lyndon winding and narrow paths ideal for the adventurous snowshoers.  
Did you know Southeast Michigan is home to 13 Metroparks? Many keep up with grooming footpaths for bikers and runners and offer fun wintertime activities including sledding and snowboarding. Hudson Mills Metropark has footpaths for bikers and runners and keeps well-groomed trails of various difficulty levels for cross-country skiiers. The Metropark also offers winter gear rentals for your outdoor fun.  
Find out more on area parks and outdoor recreation. 
 
No matter how you choose to enjoy the Ann Arbor area on our next quick getaway, we know you'll love your stay. By shopping, dining, and staying in the Ann Arbor area, you are helping support our local and small businesses! 
LIKE OUR CONTENT?
Get all of the latest Ann Arbor happenings delivered to your inbox. Subscribe to our monthly newsletter.
Follow Destination Ann Arbor, @AnnArbor on social media. Instagram, Facebook, and TikTok.