The Ann Arbor area has some epic sunsets and there is no shortage of #AnnArbor Instagram photos to prove it! As the sun slowly disappears below the horizon, sunset is the ideal time to pause and reflect on the day. Ann Arbor makes a perfect backdrop for watching those colorful hues. Here is a selection of stunning sunset photos that showcase what a truly beautiful place the Ann Arbor area is to live and visit. 
@blumsoo_nature captured this fiery sunset over the Huron River pond inside of Gallup Park. Gallup Park is one of the Ann Arbor area's most popular recreational spots. The 69-acre park has a bit of something for everyone, biking, rollerblading, canoeing, kayaking, grilling and more. It is also a great spot for riverside picnics.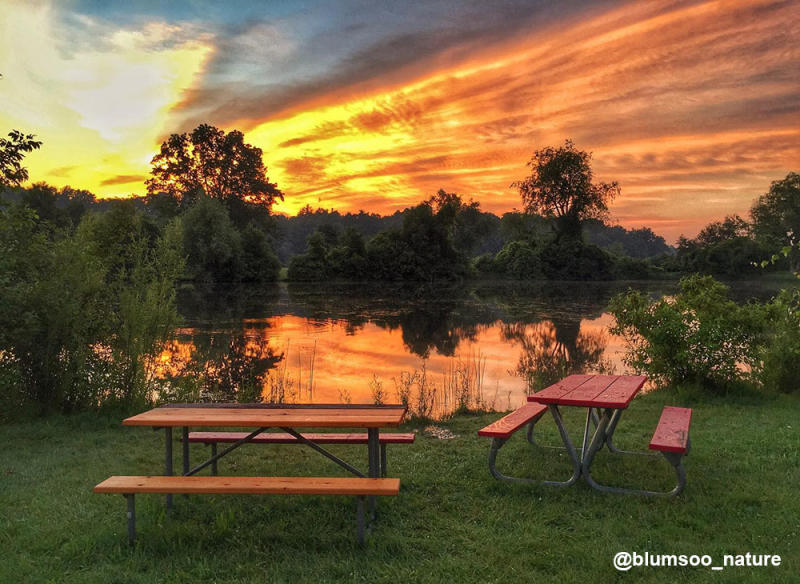 @kesslerneal caught the sun setting over the Ann Arbor Art Center and Fleetwood Diner.  The Ann Arbor Art Center has been a community staple for over 100 years, offering art exhibitions, a wide curriculum of learning courses, and a gallery shop offering handmade artworks. Fleetwood Diner is a local landmark for delicious food, round the clock. They are open 24/7! The diner is best known for their Hippie Hash, homemade hash browns topped with veggies and feta cheese.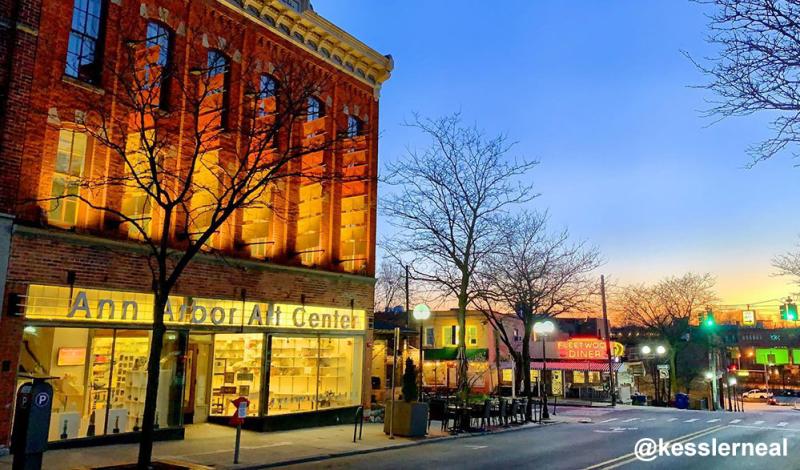 @eraz31 found that golden light during a twilight round of golf at the Lake Forest Golf Club. Lake Forest Golf Club has been locally owned and operated for over 20 years. The 170-acre, par 72 course features a links style course on the front nine, and woodlands and wetlands on the back nine holes.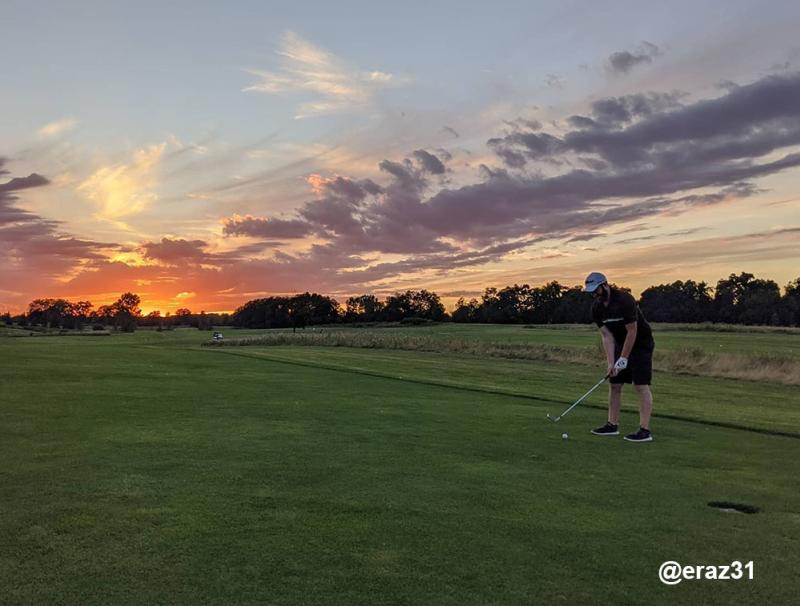 @heidiphilipsen perfectly captured a beautiful sunset from the banks of the Huron River. The Huron River winds throughout Ann Arbor, Dexter and Ypsilanti. The river is the only state-designated Country-Scenic Natural River in southeast Michigan! It is an ideal spot to watch the sun setting on a summer evening.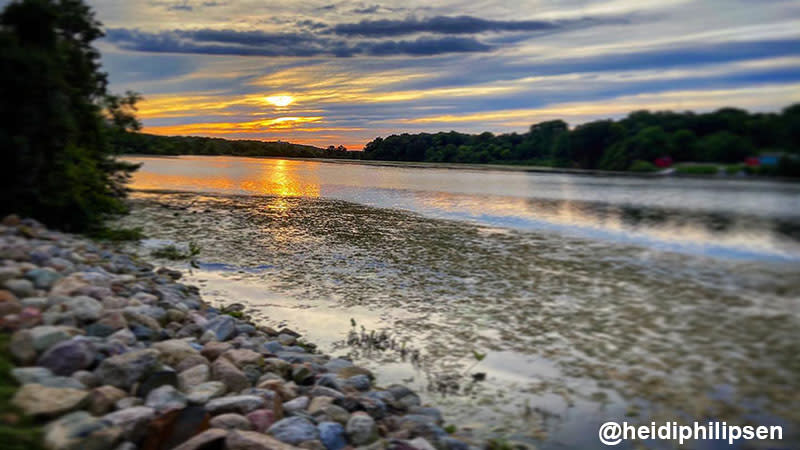 @_pottermia_ caught this colorful sunset over the the downtown Ann Arbor skyline. Ann Arbor is many things, including a bustling university town, culinary hotspot, and a tech hub with a walkable downtown that includes world-class arts and culture.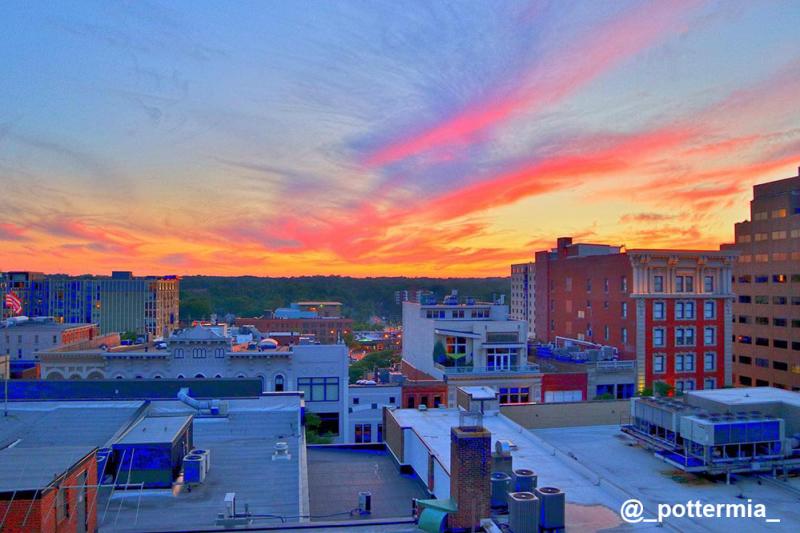 The @viefitnessandspa team took an evening run through Nichols Arboretum. Located on the eastern edge of Central Campus, Nichols Arboretum is owned and operated by the University of Michigan and the City of Ann Arbor. Know locally as "The Arb," this 123-acre park is full of trails, gardens and nature areas, with the Huron River running through.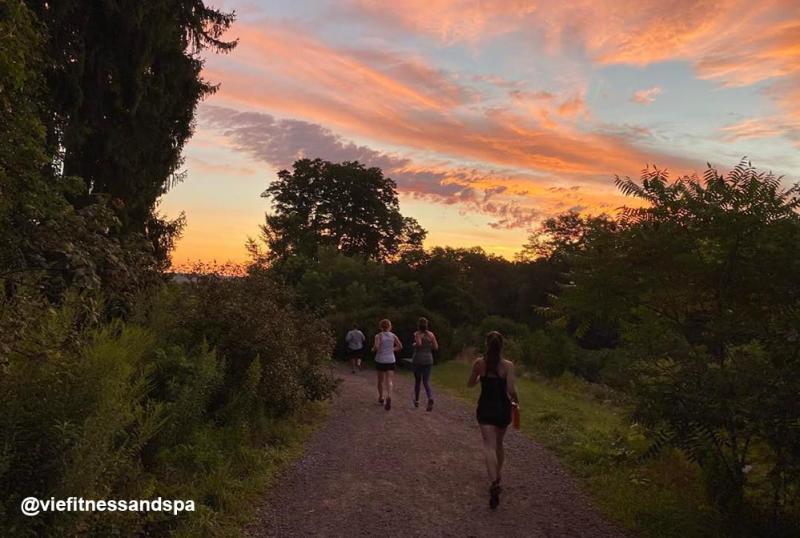 @mrs_leah_vance_ photographed the pink skies above the Chelsea Depot and the Chelsea Milling Company Jiffy Plant. Located about 15 miles west of Ann Arbor, Chelsea is known as a picturesque town. This sunset definitely confirms that! It's a thriving community with an abundance of shopping, dining, entertainment, and outdoor recreation available.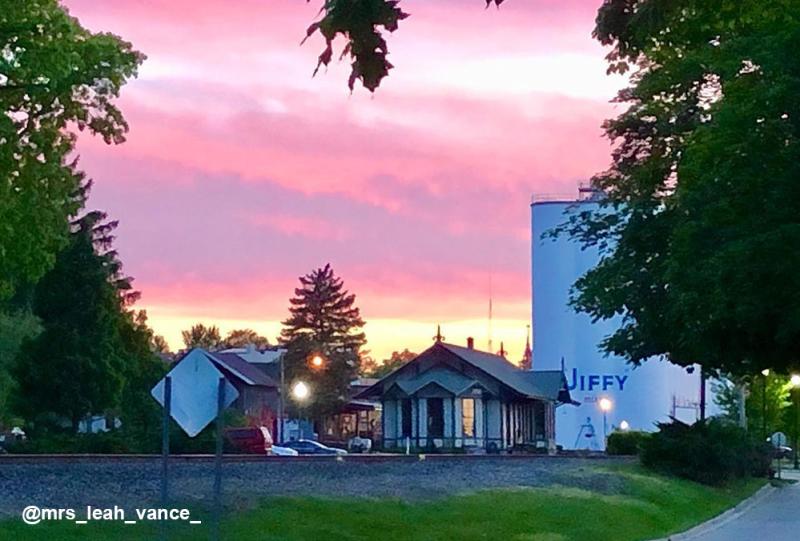 @esweet71 lined up a great shot of Depot Town in Ypsilanti, with an outline of the iconic Water Tower in the background. Named after Greek war hero Demetrius Ypsilanti, Ypsilanti is infused with rich history. Known affectionately by locals as "Ypsi," it is a town full of innovative, locally-driven retail shops, restaurants and museums.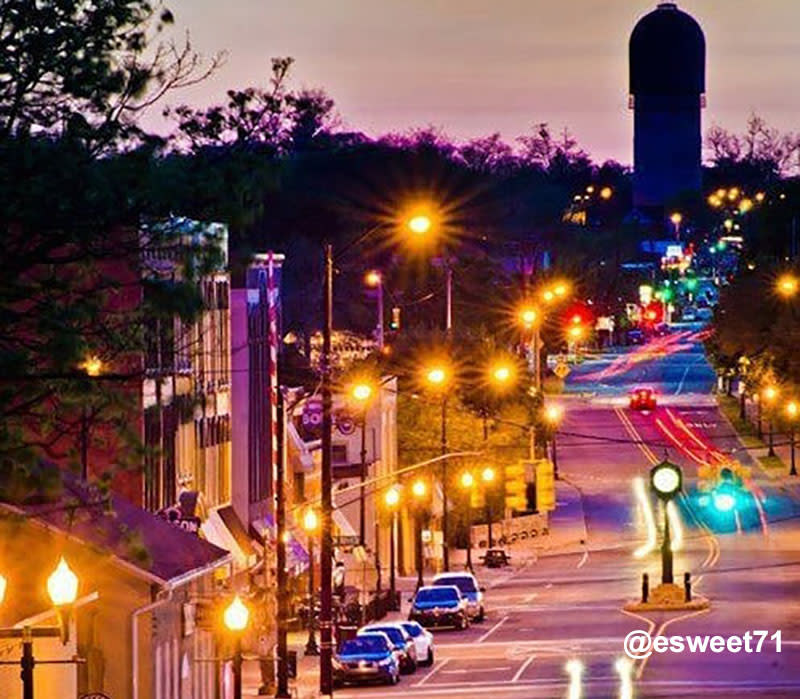 @hamiltonguan snapped a lovely pic of the sun setting over Mitchell Field. One of a vast number of athletic fields operated by the University of Michigan, Mitchell Field is home to many U-M Club Sports and Intramural games. Located on North Campus, this facility has 2 full size grass fields, 2 full size artificial turf fields and 2 softball diamonds.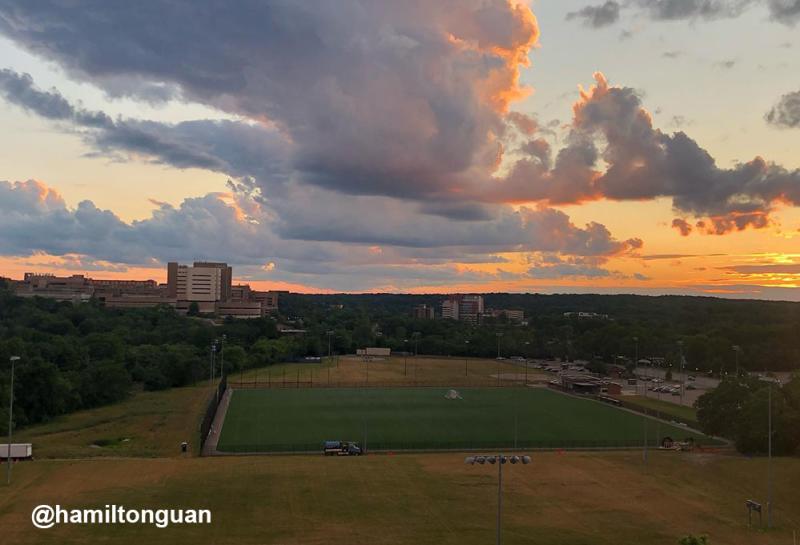 @tuesdayarts captured this beauty of the State Theatre and Burton Tower as seen on Liberty Street in the State Street District. Located on the east side of downtown, State Street District is the perfect destination for those who love art, history, theater, museums, shopping, and more.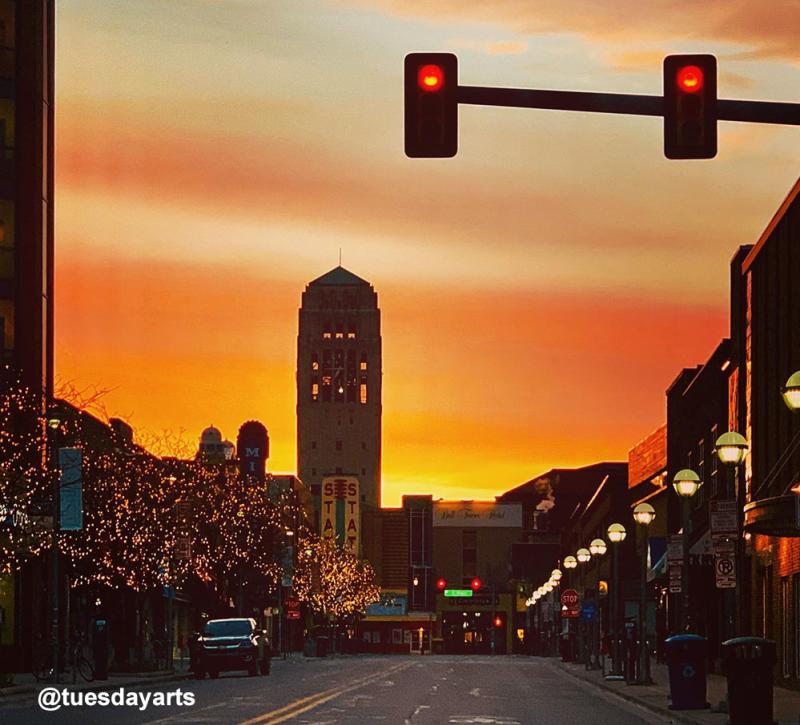 Like our content? Get all of the latest and greatest Ann Arbor happenings delivered right to your inbox. Subscribe to our monthly newsletter.