Gift shopping for loved ones is a highlight of the holiday season. This year, we encourage you to shop small from the plethora of independent and specialty stores in the Ann Arbor area. We've compiled this gift guide for ideas everyone on your list will love!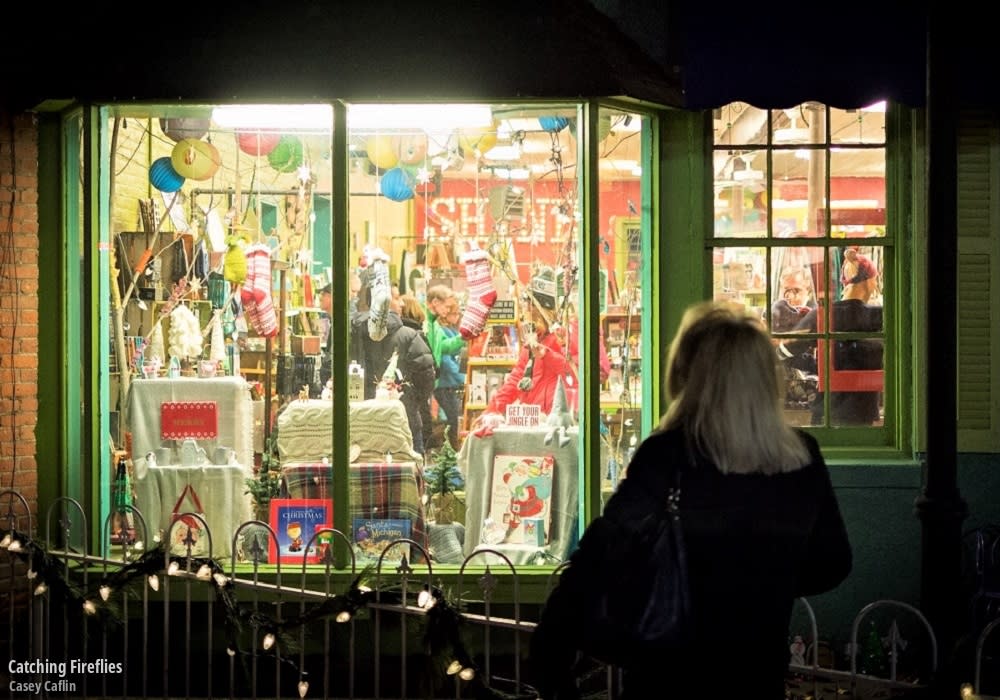 Shop Downtown Districts 
Main Street area is home to over 30 shops to fit any interest. Step into Vault of Midnight for comics and board games.  Himalayan Bazaar carries items from Nepal's Himalayan region. Browse totally unique jewelry at Abracadabra and Shinola, and retro candies at Rocket Fizz. 
Stroll through Nickels Arcade in the State Street District and visit longstanding retail shops like Caravan Gift Shop and Arcadian Antiques. Stop by the historic theaters nearby; Movie gift certificates make great stocking stuffers! 
The South University and Kerrytown districts are also filled with several small businesses and specialty stores to explore.
 Click here for more Ann Arbor area shopping. 
Artwork & the Arts  
For artists and art fans on your list, visit renowned galleries like Gutman Gallery and WSG Gallery for special fine art pieces. The Ann Arbor Art Center offers project Artboxes and a full gallery store. Shop at Motawi Tileworks for the unique present of handcrafted tile art. 
Surprise a friend with performing arts tickets to shows hosted by the University Musical Society and Theatre Nova. Explore Chelsea's Purple Rose Theater and Chelsea Ballet for more upcoming performances. For live music, purchase passes for an upcoming Blue LLama Jazz Club dinner and show or an intimate concert at The Ark. 
Click here for more arts & culture inspiration. 
 
Gift a Taste of Ann Arbor 
From international favorites to classic diners, Ann Arbor's food scene has something for everyone. Treat loved ones to a special night out at eateries like Amadeus serving Central Europe specialties, or seafood favorites at the Black Pearl.  Many eateries now offer gift cards to gift later. View area restaurants here.  
The Kerrytown Market and Shops is a popular destination for chef-themed gifts. Visit Fustini's Oils & Vinegars for unique flavors and Everyday Wines that pair well with any meal. 
Stock up on sweet treats to give, including Korean baked goods at Yoon's Bakery, coffee cakes and roasted nuts from Zingerman's, handmade desserts from Bon Bon Bon, and candies from around the world at Eleanor's Sweets & Sodas in Saline.  
 
Best Brews & Distilleries
The craft breweries and distilleries here are truly unique to the Ann Arbor area. Create your own six-pack gift basket by picking up bottles from breweries like Townies Brewery, Grizzly Peak, Erratic Ale Co. in Dexter, and Original Gravity Brewing in Milan to name a few.  
For those who enjoy spirits and cocktails, visit Ann Arobr Distilling Company and River Raisin Distillery for specialty bottles uniquely crafted and only found here. For more location suggestions, browse our free Breweries & Distilleries Craft Pass. 
 
For the Readers  
Ann Arbor is home to nationally recognized independent bookstores carrying a diverse selection of books and gifts. Literati Bookstore offers thousands of titles including LGBTQ+ and staff suggestions. Discover rare and used books at Westside Book Shop and first editions, maps, and prints at Dawn Treader Book Shop.  
Nearby, visit Serendipity Books in Chelsea carrying new and used books with an exchange / credit program. Black Stone Bookstore & Cultural Center in Ypsilanti specializes in African American literature. Fine Print Bookshop in Saline focuses on building an inclusive community through the love of reading. 

Fashion Enthusiasts 
Ann Arbor boutiques and shops are fitting for any style.  Sam's Clothing has provided casual clothes for over 75 years.  Browse treetown shirts and tie dye at Elmo's T-Shirts, and men's style fashion at Van Boven and Renaissance Clothing.  Your gift doubles as art when shopping at MIX. Discover more styles at Ferne Boutique and Laurel & Jack.  
Vintage lover on your list? Shop The Getup Vintage, Dear Golden and MALOFTA Vintage for fashionable finds.  The Ann Arbor Thrift Shop and Clothes Mentor offer affordable and upscale options for all ages.  For Univeristy of Michigan fans, The M-Den is your go-to for all things U-M clothing and gifts. 
 
Self-Care Ideas  
Give the gift of health and wellness with treatments at spots like InfusIV Hydration and LaVida Massage of Ann Arbor, or yoga and meditation classes at Zion Well. Shop for all things lavender at Lavender Lane on Main in Milan, cruelty-free and eco-concious products at Bohmey Beauty, and workout gear at Ann Arbor Running Company. Visit TeaHaus and select a variety of teas for loved ones to cozy up with on a cold day. 
 
Outdoors & Sports  
The Ann Arbor area offers some fantastic outdoor activities and local gear shops. Visit Schultz Outfitters for fishing supplies, guided trips, and classes. Pick up gear for every season at Sun & Snow and Fjallraven. Give your sporty loved one a fun experience at Wolverine Pickleball, The Fowling Warehouse, and Axe Ventura. Explore more of the Ann Arbor area. 

Explore more 
We recommend checking out Ann Arbor's neighboring communities for more special holiday events and unique shops. You never know what you might find! Our Ypsilanti Shopping Guide for 2022 is a must-view for the season.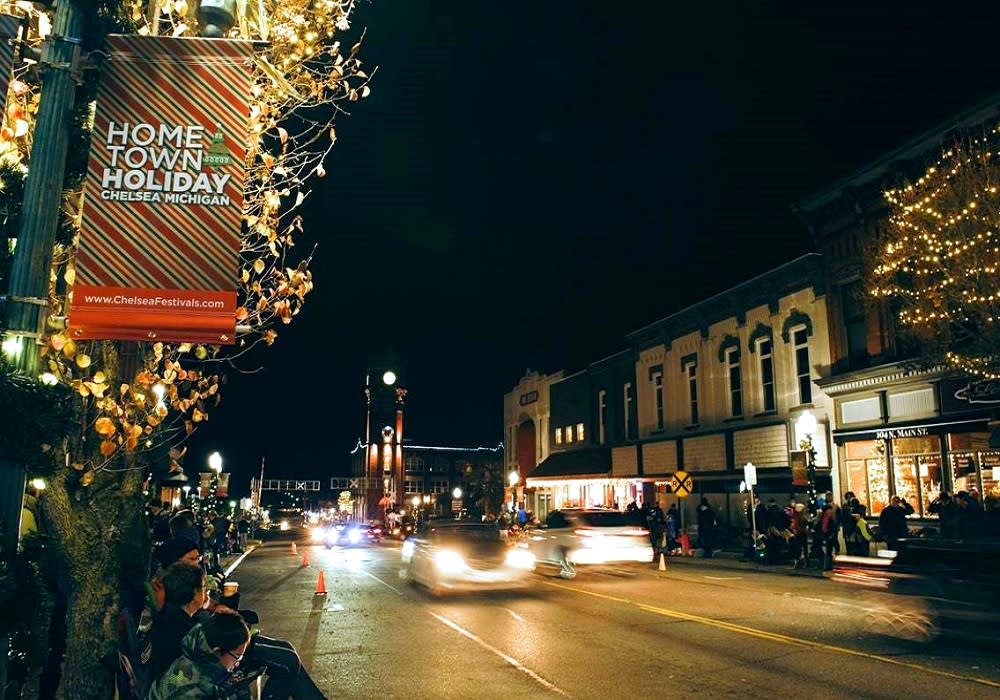 LIKE OUR CONTENT?
Get all of the latest Ann Arbor happenings delivered to your inbox. Subscribe to our monthly newsletter.
Follow Destination Ann Arbor, @AnnArbor on social media. Instagram, Facebook, Twitter