We have put together a shopping guide to aid in your holiday gift giving! Many stores in the Ann Arbor area are now offering in-store, online, and curbside pick-up, making it a win-win for local gift buying this holiday season. We've included many stores that are off the beaten path. You will be delighted to learn about these incredible shops that may not be on your radar! 
To encourage shopping and eating locally, Pure Michigan has launched a Support Local campaign, working with several small business associations and organizations in Michigan to offer resources to residents and shoppers on how to help support local businesses throughout this winter season. If only 1 in 10 out-of-state purchases were switched to local stores, Michigan would gain $1.2 billion in increased economic activity.  
Shopping local has never been easier, and area retail shops are providing a clean and safe environment by following all local and State guidelines. Check out these sampling of Ann Arbor area retail shops for your gift-giving needs! 
Ann Arbor 
Ann Arbor is many things, including a bustling university town, culinary hotspot, and a tech hub with a walkable downtown that includes world-class arts, culture, and so many local shops to explore! Throughout December, the Ann Arbor downtown districts are hosting Friday night Holiday events such as Moonlight Madness, Festive Fridays, and Midnight Madness! Find more details about these shopping events and ways to #ShowYourLoveA2. 
(Pictured in header image above) We all have that person in our lives that is a bit of a challenge to shop for. If you're looking for something unique, interesting, quirky, and stylish, look no further than Thistle & Bess! Being collectors themselves, the owners travel the world to discover fabulous treasures and bring them back for you to give to your special someone.  
Shopping for the outdoors person in your life? Bivouac has been selling top quality gear to outdoor enthusiasts since 1971. Ready for more great news? You don't have to know anything about outdoor gear to get your favorite person a gift they'll love. The staff at Bivouac are well trained, knowledgeable, and super friendly! In addition to everything outdoors, this local staple offers men's, women's, and kid's clothing along with shoes and jewelry.  Bonus: Recently, Tom Daldin from Under the Radar: Michigan talked with A.J. Davidson of Bivouac about their stylish offerings for winter gear. Watch below! 
In the charming area of Kerrytown, Found offers an interesting collection of vintage and modern. Featuring Michigan artists, you can find everything from candles and jewelry to rugs and textiles.  Mary Cambruzzi is the owner and main "finder" of their eclectic mix, scouring trade shows, artisans markets, auctions and estate sales to find interesting collections that tell a story. 
This whimsical shop has gifts for all occasions! At Catching Dragonflies, find the quirky, cute, and fun! This is a store that creates smiles, with items that will warm your heart and your home. Offering free gift wrapping and store delivery; they take some of the work out of gift giving this holiday season.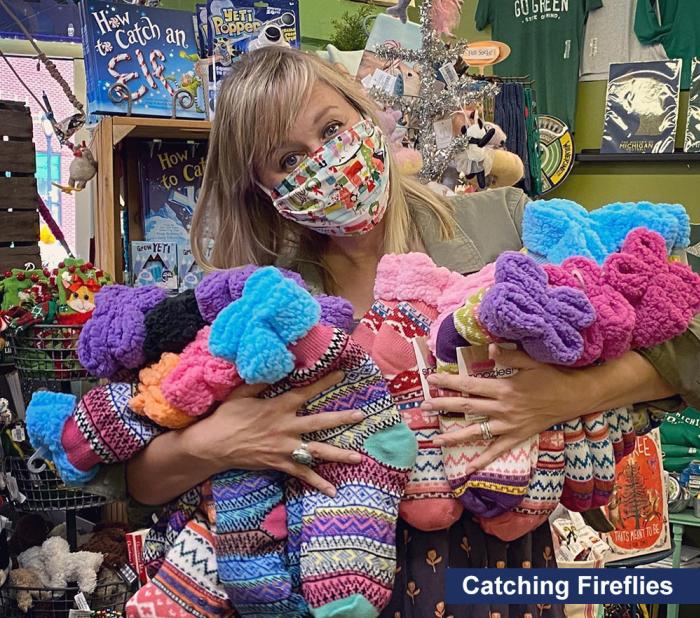 Comics, games, graphic novels! Vault of Midnight has proclaimed itself the one stop shop for all things geeky, and we can't disagree. You'll find a wide variety and a friendly, engaging staff. Know exactly what you want? Like many stores on this list, they are offering mail order and curbside pick-up!  
A long-standing independent bookstore on Ann Arbor's westside offering a wide variety of books, games, and gifts. Order an out of print book, pre-order new releases, and buy a signed copy! Nicola's Books is where you need to go for the reader on your list. Not sure what will make the perfect gift? A gift card can be used in store and online making it convenient to get them exactly what they want. 
An independent music shop that ignores convention. A deep love of music, a passion for awesome customer service, and the thrill of discovery. Underground Sounds is the store for all of your obscure music needs.  
This beautiful store is located in a 175-year-old house. Dixboro General Store has home furnishings, furniture, collectables, and snacks. Stop in and mosey around to discover an eclectic mix of well laid out wares. 
Have a special animal friend or family member? The Pet Emporium has specialty treats, coats, clothes, and toys galore for your furry friends. Bring them in to choose their own or make it a surprise. You are sure to find everything you need to make their holiday petacular!  
More retailers from Ann Arbor:
Chelsea 
15 miles west of Ann Arbor, Chelsea is a small city with a lot to offer. Known for its picturesque downtown, this thriving community has an abundance of shopping! With a selection of specialty shops, gift boutiques, markets, restaurants, and cafés, there is always something to catch your eye.
A family run business in downtown Chelsea. The professionals at La Jolla Fine Jewelry have been designing and crafting beautiful custom pieces since 1970. They have the skill to refresh a family heirloom or start from scratch on your own custom vision. Stop into their store or check out the gallery on their website. You are sure to find that one of a kind piece for your special someone.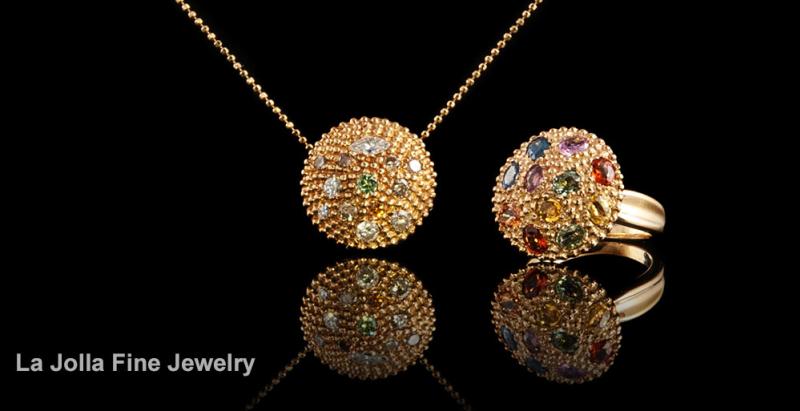 A charming little shop featuring artisanal American-made goods. At Bumble's Dry Goods you will find clever toys, functional art, and specialty hand-made items. A shop that's meant to wander and discover, it will delight you. 
Bring out your inner child or shop for the kids in your life. Kitty Face offers a fun and whimsical variety of toys, plushies, and art kits that will ignite the imagination. Creativity and play will be a direct byproduct of the gifts you find here.  
More retailers from Chelsea:
Dexter 
Nestled along the banks of the Huron River and Mill Creek, Dexter is a friendly town located about 10 miles northwest of Ann Arbor. One of the many trails, guides visitors to the downtown, where you can explore new shopping experiences. 
José and Barbara started Mindo Chocolate Makers through a series of "fortunate" events. They are passionate about quality chocolate, education, and community. Very few confectionaries process their chocolate starting with the cocoa beans. Mindo is set apart. They take the time and energy to control their finished product by controlling every step it takes. From the bean to the bar, the chocolate you get from Mindo is hand-crafted by small business folks.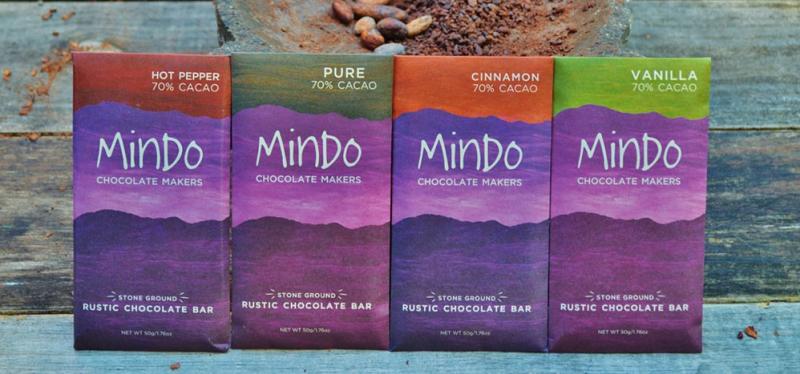 Proudly showcasing over 35 Michigan artists, Artistica was created with a mission to sell and display handmade gift items. You'll find original work including fiber, glass, jewelry, soap, pottery & ceramics, fine art, photography, watercolor, and various other mediums. Finding original, local gifts can be easy and fun here!  
Locally owned by Cathy Swan, Laura Telesco, and Laura Keefer, 3bird is a home furnishings store located in Dexter, that has become a must-visit destination for those passing through town. From the moment you walk through their doors, the team will spend time helping you find the right pieces to either give as a gift or to make your home truly complete.
More retailers from Dexter:
Manchester 
A charming 19th-century village located just 20 miles southwest of Ann Arbor surrounded by lush, beautiful landscapes. With downtown shopping, historic architecture, and enchanting parks, Manchester is a charming destination for a day trip! Visit on December 5th for the annual Christmas in the Village! Find more details about Manchester Christmas in the Village. 
Owners Jacques and Sue LaRocque are life-long Manchester residents. They have a passion for finding antique treasures and sharing them with you! Walking into the shop, you'll notice everything is carefully curated for shoppers to be able to find that special something they've been looking for. Stop by during their normal business hours or give them a call to set up an exclusive appointment. 
Worth Repeating is a community resale shop, run by volunteers raising money to benefit the local community! Not only will you be able to find some really great gifts, but you'll also be reducing waste, recycling, and helping the local community. You'll find books, home décor, toys, clothing, furniture and more.  
More retailers from Manchester:
Milan 
One of the area's celebrated "hidden gems" is Milan, Michigan. Just south of Ann Arbor, the tree-lined streets in the charming historic downtown are filled with local shops! Milan is offering an incentive for shopping local this season! Find more details about Milan "Win the Window" giveaway.
Opening in 2016 you'll find all things lavender here! Lavender Lane's self-care products are made on site to ensure the highest quality and freshness. You will find dried lavender, soap, culinary items, and holiday gift sets with card included.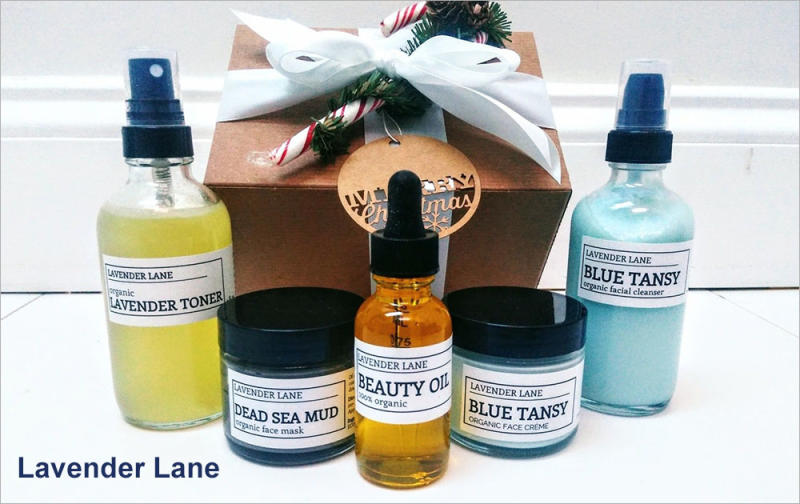 More retailers from Milan:
Saline
A vibrant community just 10 miles southwest of Ann Arbor, with an exceptional artistic scene and quality of life. Named for its natural salt springs, Saline blends historic small-town charm with several retail stores to explore. Visit Saline on December 5th for their Annual Winter Parade! Find more details about the Saline Annual Winter Parade.  
There are so many things to love about this shop. Cute local gifts, Michigan themed products, and the best part? Gift boxes! At Rock, Paper, Scissors you can choose a themed gift box to be sent to a loved one. You get to choose the type of items in the box depending who it's for. This is an awesome way to send a curated gift with very little effort on your part! Now in Ann Arbor and Saline. 
Jen and Zack's general store features over 140 Michigan artisans in all mediums. At McPherson Local you'll find food, clothing, self-care products, and jewelry, the possibilities are endless. Shop online, during regular store hours, or call for an exclusive appointment!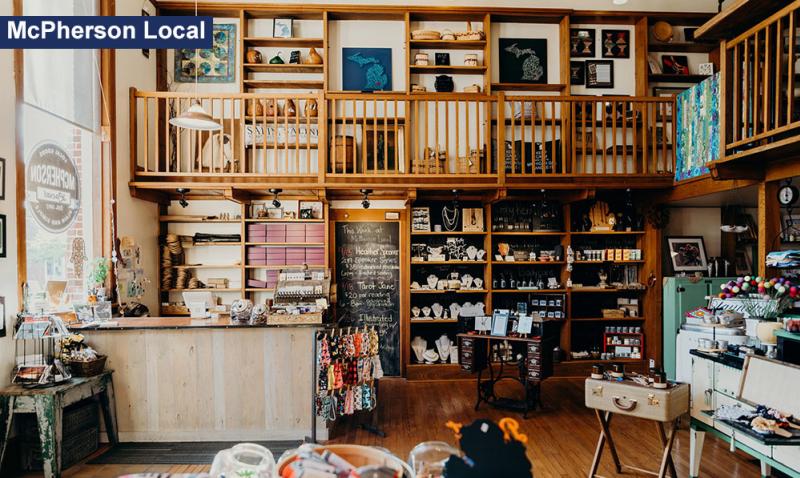 More retailers from Saline:
Ypsilanti
Named after Greek war hero Demetrius Ypsilanti, Ypsilanti has a funky community vibe and a fresh arts scene. "Ypsi", as it's affectionately known, has a rich history, which shines through in its vibrant shopping, dining and entertainment scenes. 
Ypsilanti is such a great area with so many wonderful locally-owned shops of every variety. Check out the Ypsi Real Holiday Gift Guide 2020.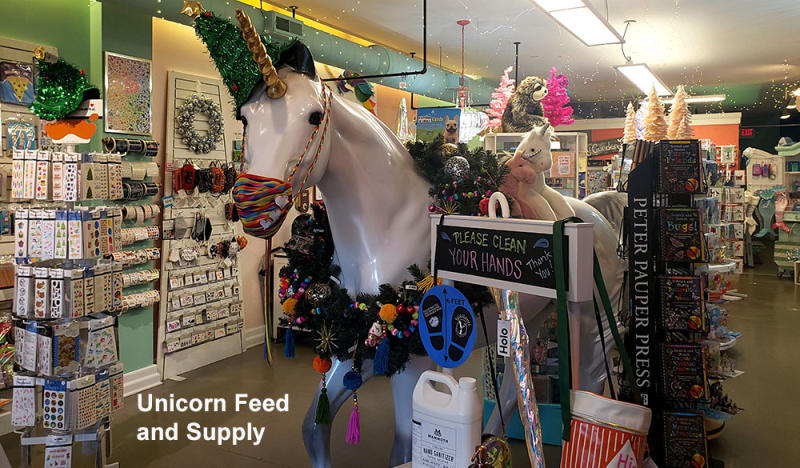 This is not even close to all the wonderful local stores in Washtenaw County. Hopefully, this guide inspires you to explore. Also consider giving the gift of membership to The Michigan and State Street Theaters, The Ark, and gift cards to the various restaurants in the Ann Arbor Area. 
As always, we want you to stay safe this holiday season. Be sure to follow all State and local guidelines. Our retailers have safety protocols in place, please call or check their websites before heading out shopping. 
Like our content? Get all of the latest Ann Arbor happenings delivered to your inbox. Subscribe to our monthly newsletter.