Blast the Buddy Holly on your radio and take a delicious trip down memory lane! Ypsilanti, Michigan takes pride in its history and you can see that by visiting one (or all) of these six little gems that will take you back in time. 
These Ypsi gems are 100% authentic, local and the food is served with a smile. These establishments have truly stood the test of time. They are popular among both locals and area visitors. Make sure you wear your stretchy pants when you make the rounds. You'll need the extra wiggle room.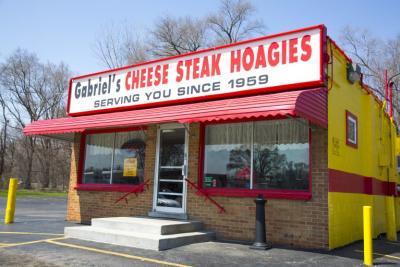 There's nothing quite like a Gabriel's Cheese Steak Hoagie. These cheesy, meaty, gifts from heaven are well-known throughout the area as one of the best hoagies around. Established in 1959 – Gabriel's remains one of the most popular restaurants in town. Pro Tip: Lots of folks like to get their hoagies to go, because the buns get steamy when they are wrapped in parchment paper for the ride home. Yum!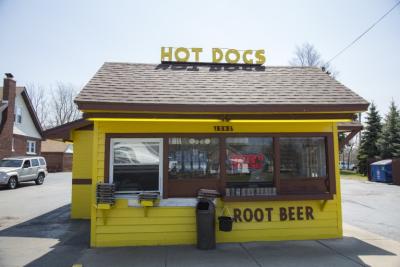 Bill's Hot Dog Stand has been feeding Ypsilanti locals for more the 50 years. There is no menu – only hot dogs, chili dogs, and loose burgers. Oh. And the BEST homemade root beer that has ever graced your lips! You can order it as a side beverage, as a float, or by the gallon. (Pro Tip: Get the gallon.) The homemade chili is savory, sweet, and unique. The onions are grilled to perfection. Hot dogs are to be ordered in pairs, as eating only one is simply not an option.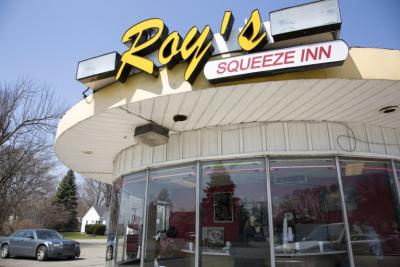 Aside from having the most adorable building in the city, Roy's Squeeze Inn was voted one of the top three places to get a burger in Ypsilanti. They are juicy, come with delicious toppings, and have a signature seasoning salt in every bite. You can order wedges or fries to accompany your top-notch burger, while you sit at the old counter and chat with their friendly staff.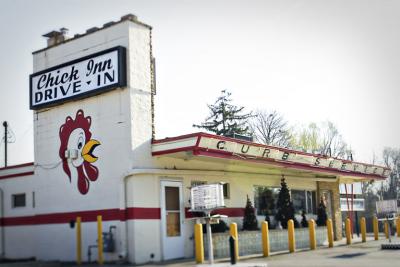 Another notable little gem is the Chick-Inn on Prospect. This full service drive-inn is famous for their shakes, curly fries, burgers, and more. The Chick-Inn has been around since 1953, and will take you back to the simpler times of milkshakes, Marilyn Monroe, and Nat King Cole. But seriously, people talk about their milkshakes quite a bit. They have 16 different flavors. You can mix together strawberry, chocolate and even peanut butter banana!
5. Kluck's Drive-In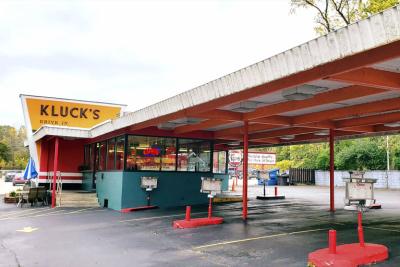 Another establishment that has been around since the 1950s! Kluck's has it all from burgers, to fries, grilled cheese, coney dogs, ice cold root beer, and more. You can also snag a sloppy joe, which has a unique spice similar to their chili dog sauce. If you're craving something sweet, Kluck's has soft serve ice cream to cool things down. Check them out for yourself to see why folks return to this drive-in year after year.
6. Milas Market (also known as "The Big Cow Store")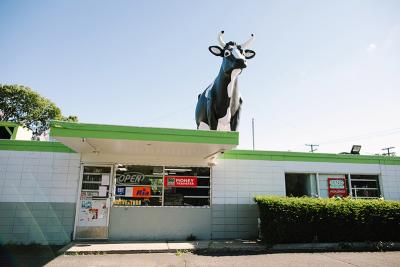 When you are driving down Ecorse, it is almost impossible not to notice "The Big Cow". The giant cow has been a fixture atop this building since 1962. So what's the deal with this place? Well, in true time-traveling style – Milas Market is an optional drive-through convenient store. Pull on up to the window, and the attendant will get you whatever you need!
Enjoy our content? Sign up for Ypsi Real's monthly newsletter to have it delivered straight to your inbox!