Ann Arbor is a vibrant city with a rich history and thriving cultural scene. It is known for its beautiful parks, world-class museums, and of course The University of Michigan. But perhaps one of the most impressive features of Ann Arbor is its architecture. From historic buildings to modern masterpieces, the city is home to a diverse range of architectural styles and landmarks that reflect its unique character and identity.  
In this blog, we'll take a closer look at 5 architectural structures in Ann Arbor, exploring their history and influences, making them a must-see for architecture enthusiasts. Whether you're a local or a visitor, there's something fascinating to discover about the buildings and structures that make up the city's distinctive urban landscape.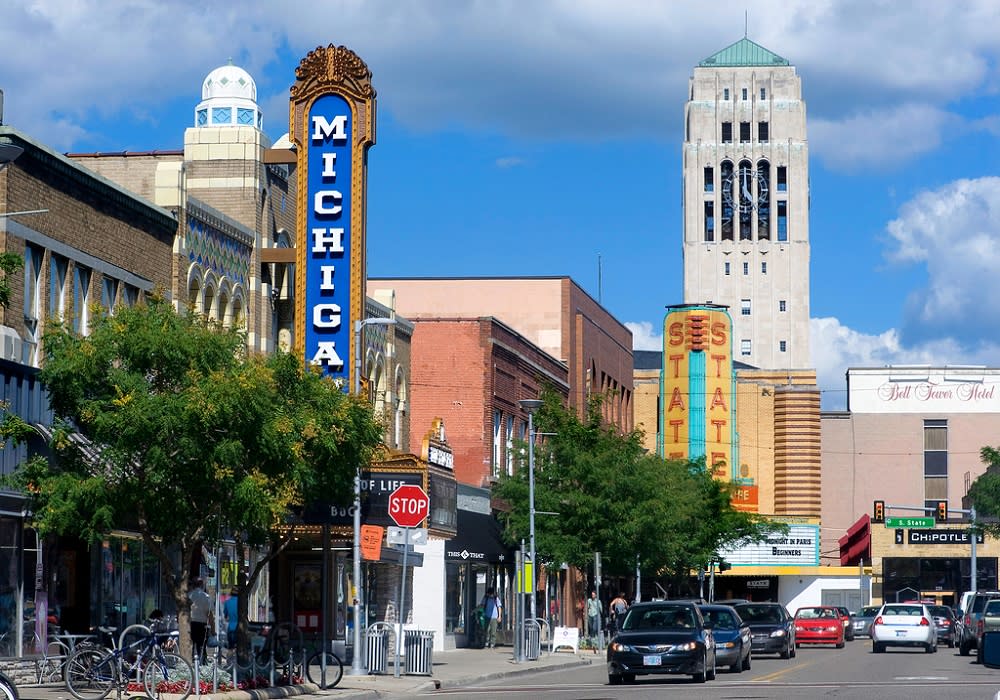 Finished in 1918, Nickels Arcade features a long passage that connects two streets in the heart of downtown. Its impressive architecture includes a domed skylight, ornate ironwork, and beautiful terra cotta detailing that evokes the style of the Italian Renaissance. Today, the arcade is home to a variety of shops and businesses and remains a popular destination for visitors who appreciate its historic charm and architectural beauty.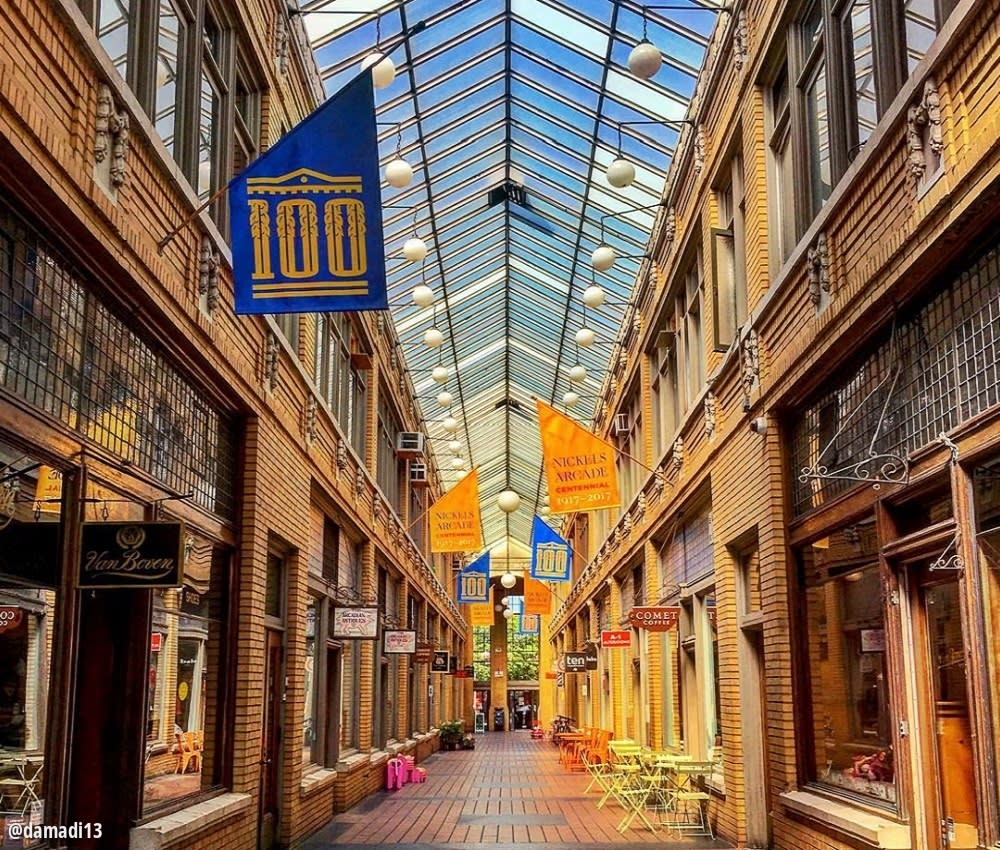 The University of Michigan Law Quad is an impressive example of Gothic architecture. Built between 1924 and 1933, the quad features a striking combination of brick, limestone, and terra cotta elements, with intricate carvings and decorative touches adorning the buildings' facades. The centerpiece of the quad is the iconic Legal Research Building, which houses the law library and features a grand reading room with soaring ceilings and stained-glass windows. The overall effect is one of stately elegance, with a sense of history and tradition.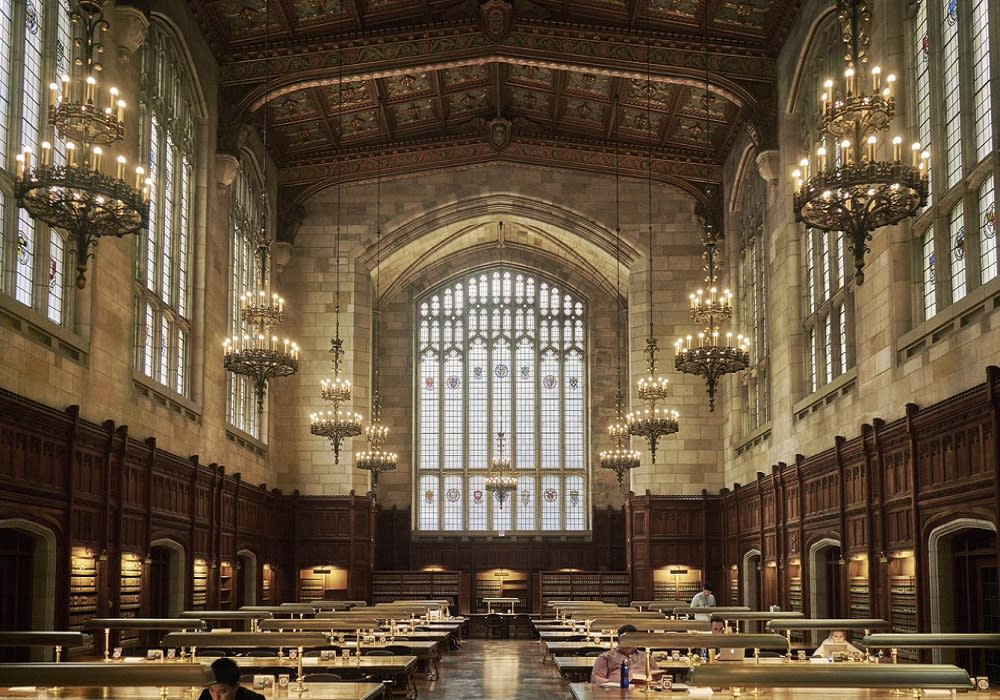 The Michigan Theater is a historic landmark located downtown on Liberty Street. Built in 1928, the theater's architecture features a unique blend of Gothic and Mediterranean Revival styles, characterized by its arched windows, decorative moldings, and ornate ceiling. The theater was restored in the 1970s and continues to be a popular destination for film screenings, concerts, and other cultural events. Its distinctive architecture and rich history make it a beloved gem in the Ann Arbor community.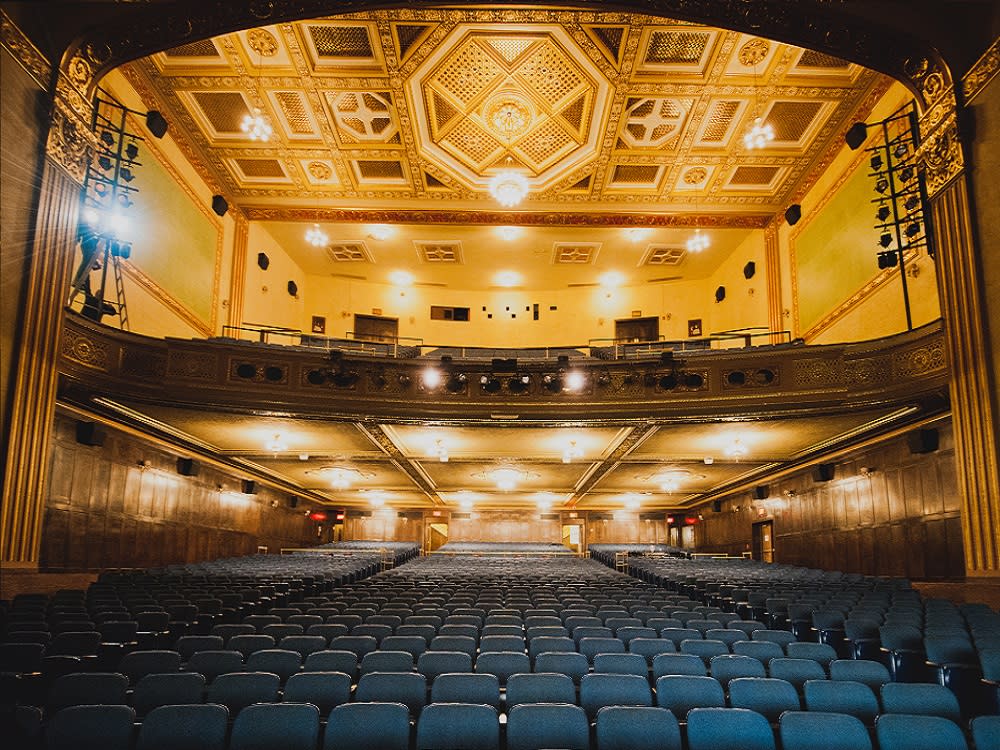 The Kempf House Museum was built in 1853. It is an excellent example of the Greek Revival style of architecture, with a symmetrical facade, prominent columns, and a pedimented gable roof. The museum's exterior features several distinctive elements, including a large wooden porch, a balcony with ornate railings, and a cupola that once provided a view of the surrounding countryside. Inside, the museum showcases the history of Ann Arbor through its collection of antiques, art, and artifacts.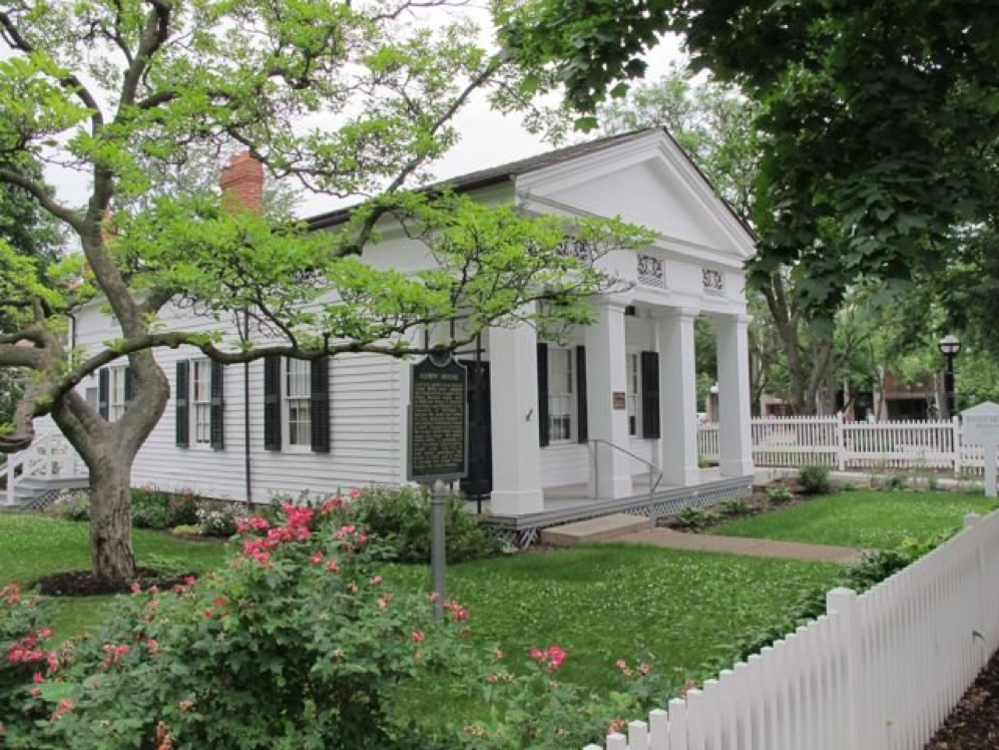 Burton Memorial Tower is an iconic structure located on the campus of the University of Michigan. This impressive tower was designed by the renowned architect Albert Kahn, completed in 1936, and stands at 212 feet tall. The design is inspired by Gothic Revival architecture and features intricate details such as pointed arches, ornate carvings, and a stunning clock face. It's not only a beautiful piece of architecture but also serves as a functional structure, housing classrooms, offices, and a grand carillon with 53 bells that chime regularly throughout the day, adding to the ambiance of the university's campus.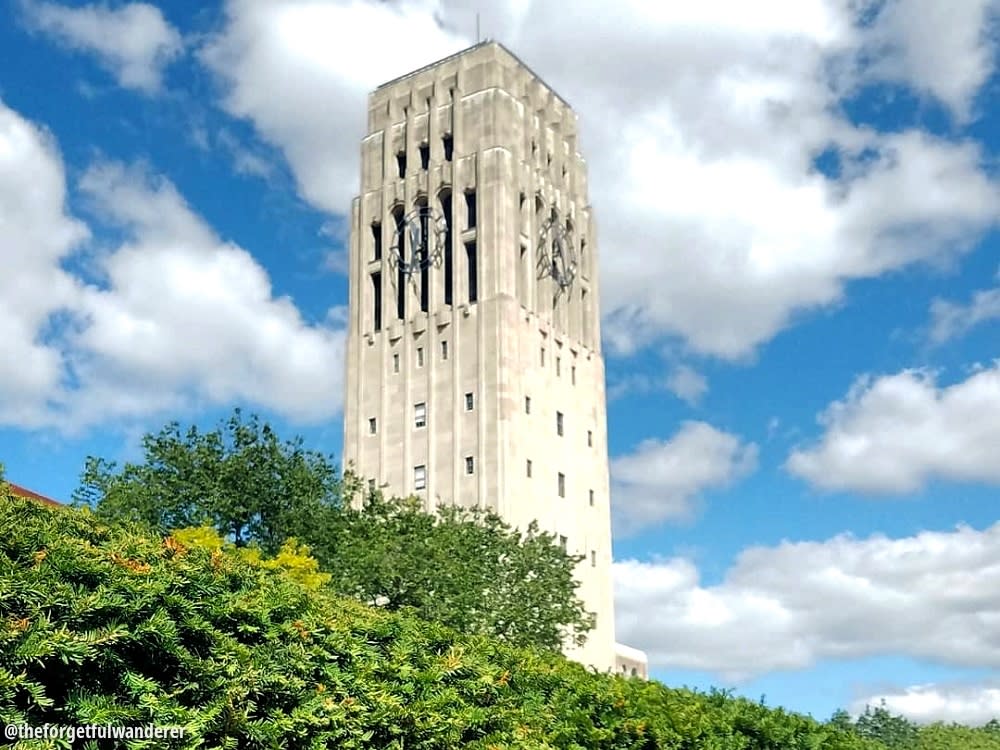 In addition to the many commercial and university buildings with stunning architecture, Ann Arbor is home to hundreds of privately-owned Midcentury Modern homes designed by well-known architects, including one by Frank Lloyd-Wright himself.  

LIKE OUR CONTENT?
Get all of the latest Ann Arbor happenings delivered to your inbox. Subscribe to our monthly newsletter.
Follow Destination Ann Arbor, @AnnArbor on social media. TikTok, Instagram, Facebook