Enjoy 10 Amazing Patios
As the weather warms up, Ann Arbor locals and visitors are venturing out for a bite or a drink. With summer here, one of the best ways to enjoy the sunshine is by dining outdoors. 
Below is just a sampling of patios that are now open in Ann Arbor, and its neighboring communities. Enjoy a bit of inspiration to get out and enjoy dining al fresco! Ann Arbor is a true dining and drinks destination! One of the top culinary hotspots in the Midwest. View a listing of Ann Arbor area restaurants.
Downtown Ann Arbor, Main Street
A Main Street staple, Jolly Pumpkin has a friendly, casual vibe. Serving upscale pub fair, the truffle fries are a must, and locally concocted hoppy brews. Jolly Pumpkin produces a seasonal variety of unfiltered "rustic country" beers and sours, perfect for summer. Their outdoor rooftop patio is like a downtown oasis. They also offer dog-friendly dining on the sidewalk and street.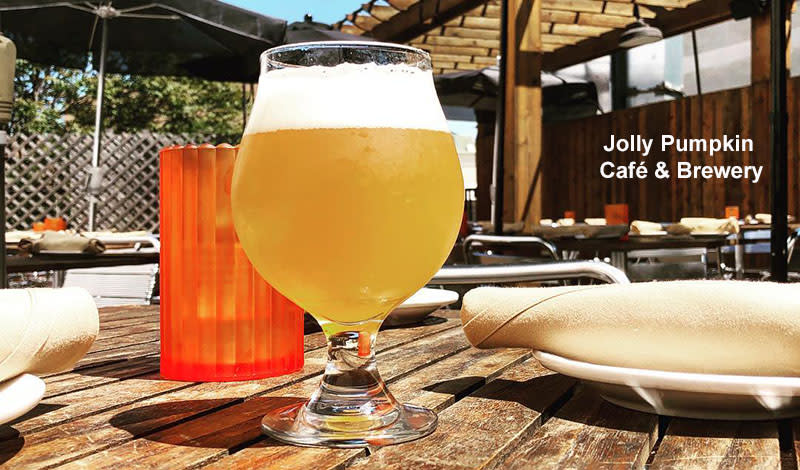 Downtown Ann Arbor, Main Street
Black Pearl is a sleek venue with a lounge aura right on Main Street. They are known for their award winning fish tacos and famous caramel apple Atlantic salmon, as well their high quality signature cocktails. Their outdoor patio is the perfect spot for a summertime dinner. With the downtown Ann Arbor street closures, they have expanded their outdoor dining space. Make your reservations online for dine-in service.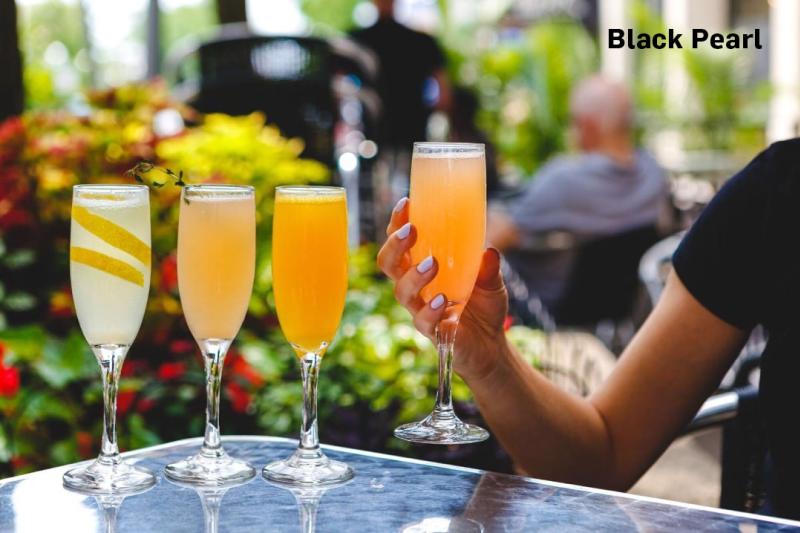 Downtown Ann Arbor, State Street
Dinner on the patio, in the shade of a redbud tree, watching the world go by. Sip on a hand-crafted cocktail or a full-bodied wine while indulging in a delicious entrée. Sava's has a fresh, locally sourced menu and an inviting patio space, located right in the heart of Ann Arbor. Sava's has the good life all figured out!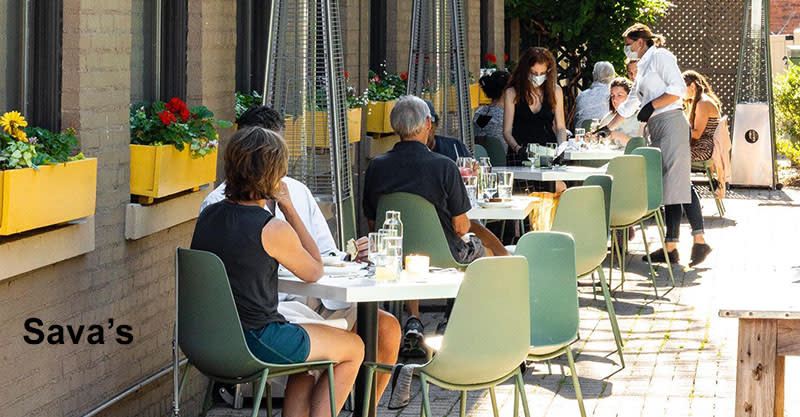 Downtown Ann Arbor, Washington Street
Cuban-inspired street food? Yes please. The menu at Frita Batidos centers around former Top Chef contestant, Eve Aronoff's, version of fritas, Cuban burgers typically made from spicy chorizo topped with shoestring fries and served on a soft egg bun. The fritas pair perfectly with batidos, tropical milkshakes made with fresh fruit and crushed ice. Fritas and batidos are a match made in food heaven!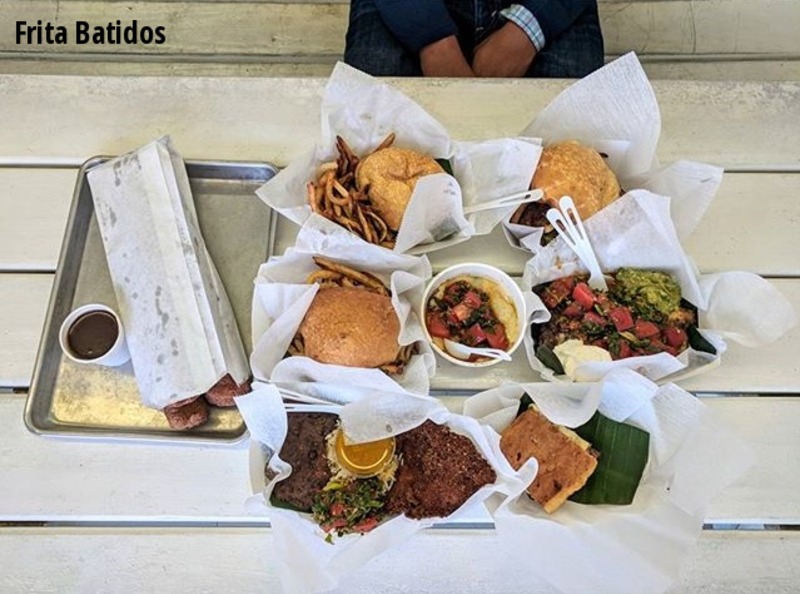 Ann Arbor, Jackson Avenue
Boasting an array of beers with a focus on sours, their menu also offers Asian-influenced street food. You have never had fruit beers like this! The name HOMES is meaningful to them in several ways, but mainly it's the great lakes acronym (Huron, Ontario, Michigan, Erie, Superior). While the food and beer are certainly delicious, the patio is outstanding! They offer a covered area, as well as uncovered. The fire feature adds warmth and flickering ambiance.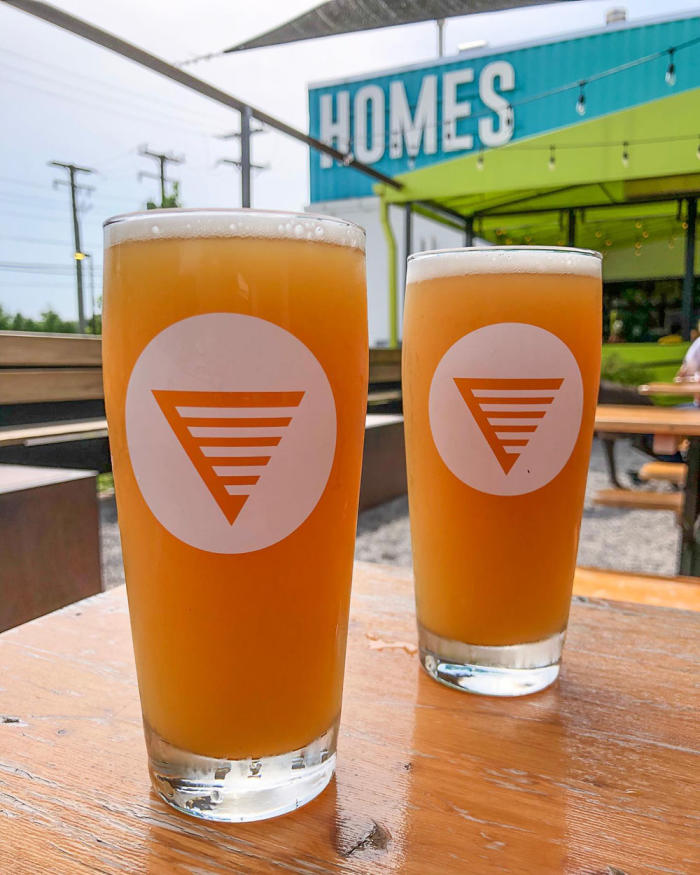 Ann Arbor, Stadium Boulevard
Offering sustainably sourced goods such as coffee, gelato, and sandwiches, this charming little café has a spacious patio with bright orange umbrellas. Bask in the sun or grab some shade with an expertly crafted beverage. The Affogato is a decadent summer treat, combining rich gelato with their silky espresso. You can feel extra good about spending your money with Black Diesel Coffee. They have a vision for the greater community good. They donate coffee, tea, services, and proceeds to community organizations in the local and broader communities.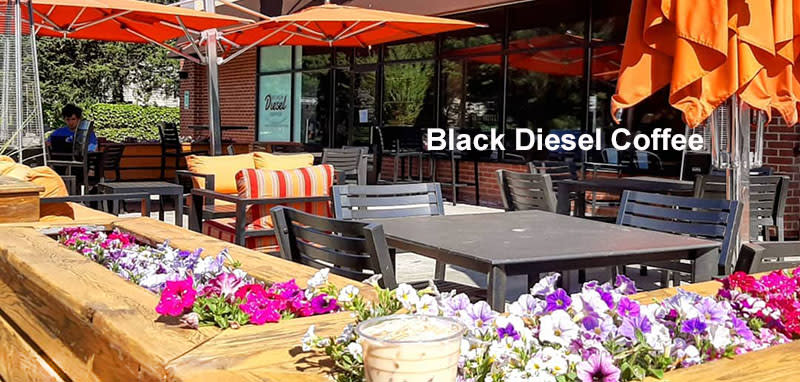 Depot Town Ypsilanti
Thompson and Co. offers an outdoor dining experience with a view of historic depot town in Ypsilanti. Sit on the front porch and order up some southern comfort food and a craft cocktail. The Thompson building has a rich history as a hotel, soldier barracks, and several businesses before the owners of Thompson and Co. lovingly restored it into this beautiful space.
Downtown Saline
Their beautiful biergarten sits in the shadow of a 121-year-old converted church. In the heart of Saline, you'll experience locally malted grains and Michigan sourced hops crafted into small batch brews.  Salt Springs Brewery offers handcrafted & locally sourced food, true-to-style ales, wine & cider. Share an order of cheese bread by the fire as dusk turns to night.
Downtown Ann Arbor, Main Street
Enjoy a rooftop patio dining experience complete with its own kitchen and menu at Palio! Order country style Italian favorites like the pasta specialties or Salmone Picatta while sipping a nice wine to pair.  After dinner, explore the Main Street area for shopping, after dinner drinks, and more.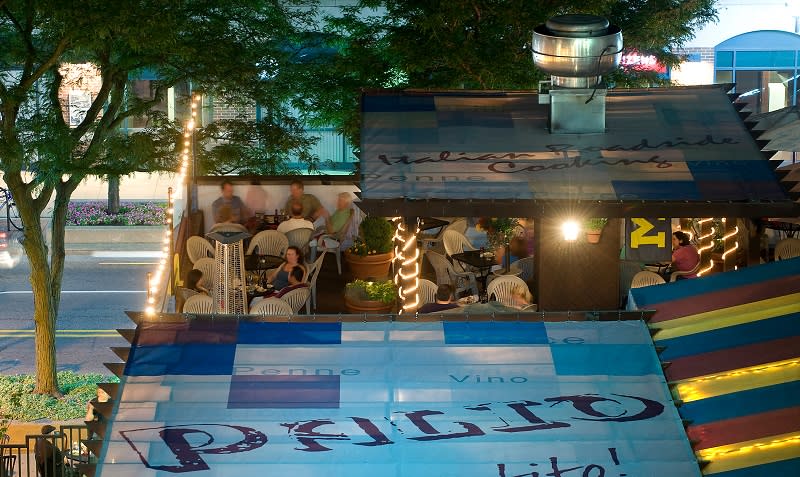 Downtown Chelsea
This artistic, French-themed corner cafe located on Main Street in Chelsea, is the perfect spot for breakfast and lunch. Zou Zou's has been doing food right for over 21 years. This is where you want to go for sweet and savory crepes, fresh baked goods, gourmet coffee and teas, and smoothies. Their colorful patio space is open to enjoy.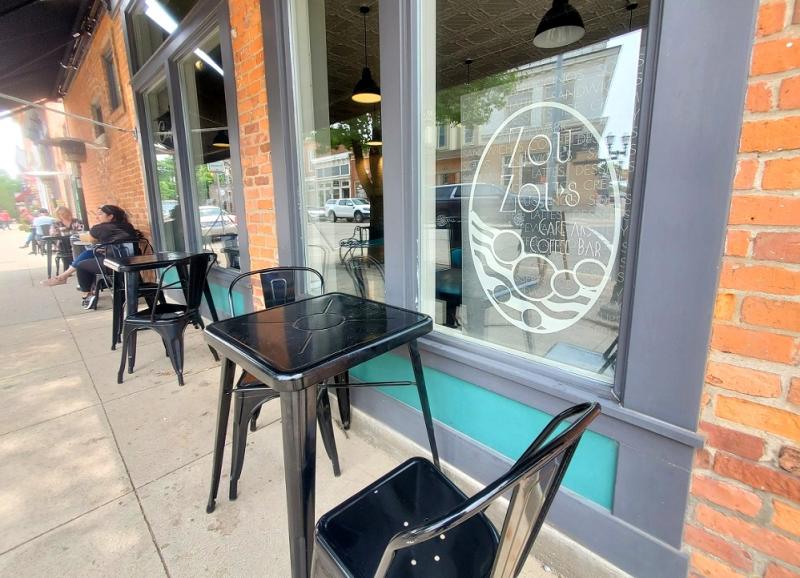 This is just a few of the eateries offering outdoor seating options. We hope you are inspired to enjoy the outdoors and dine al fresco. Take time to explore the other awesome outdoor dining and drinking options the Ann Arbor area has to offer! We recommend you contact the individual establishments to verify their hours and offerings. View a listing of Ann Arbor area restaurants.
Like our content?
Get all of the latest Ann Arbor happenings delivered to your inbox. Subscribe to our monthly newsletter.
Follow Destination Ann Arbor, @AnnArbor on social media. Instagram, Facebook, Twitter