George Bernard Shaw famously wrote, "There is no sincerer love than the love of food," so Washtenaw County foodies probably felt their hearts racing many times this past year, as yet another crop of enticing new restaurants opened their doors.
And while Ann Arbor and Ypsilanti's food scene tends to get the most media attention, new restaurants can often make an even bigger splash in the area's other towns, so in this post, we'll be focusing on eateries that recently launched in Dexter, Chelsea, Manchester, Saline, and Milan.
Smokehouse 52 located in Saline: Phil and Jenn Tolliver's authentic barbecue venture isn't technically "new" to the county – the first iteration opened in Chelsea in early 2013 – but its second location in Saline is, having just launched in April 2018, in the space formerly occupied by Mangiamo Italian Grill. (By way of bona fides, co-owner Phil Tolliver grew up on a hog farm in Stockbridge, then later traveled to learn the ropes from Mike "The Legend" Mills of 17th St. BBQ in Illinois.) Saline's SH52 menu offers the same options as Chelsea's, including comfort food faves like mac and cheese, shepherd's pie, and fried chicken, as well as pulled pork, beef brisket, and ribs cooked over authentic wood-fired pits. Sounds fall-off-the-bone good, no?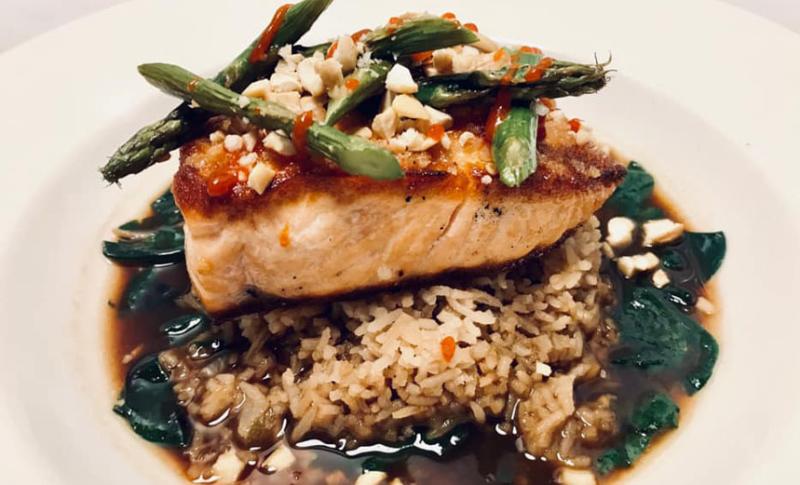 The Fillmore located in Dexter: (pictured above) When a fine dining destination like Terry B's, which operated for thirteen years in Dexter, shuts down, and a more casual and affordable eatery like The Fillmore opens in its place (under the same ownership), you may feel as though the restaurant version of a caterpillar-to-butterfly (or its inverse?) transformation has occurred. Last March, the owners closed Terry B's and "gave the place a full facelift, inside and outside," said Fillmore general manager Matthew Schimmel. "It was mostly cosmetic – some painting here and there, a new bar top. Nothing crazy." Now, the Fillmore serves salads, burgers, sandwiches for lunch, and for dinner, you can add pasta and steak options to the list. "The Fillmore just attracts a broader audience," said Schimmel. "You see more local residents eating here regularly than you did when it was Terry B's. … We've got a 50 person deck outside, so people like to come by and sit on the deck and have a drink in the summer." Plus, the Fillmore – named for Millard Fillmore's brother, Calvin, who lived in Dexter and constructed some of the town's earliest buildings – offers happy hour seven days a week, which is sure to make customers very happy indeed.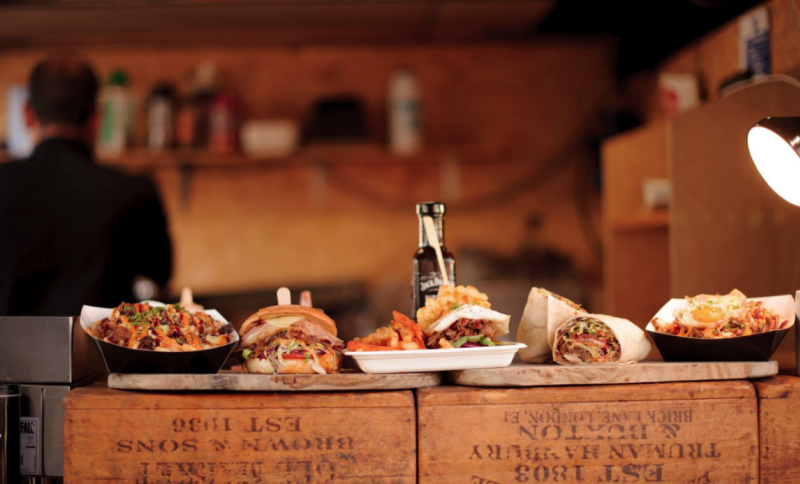 Valiant Bar & Grill located in Chelsea: One of the newest places on the scene, Valiant Bar & Grill – owned by the same folks who own The Brown Jug, The Blue Leprechaun and more – opened in downtown Chelsea in December and offers patrons a place to eat and drink while watching "the game" – by which I mean, whatever sport happens to be in season, or is being broadcast on television at any given time. With a broad, crowded menu that offers everything from omelets and lasagna, as well as trivia and karaoke nights, Valiant aims to be a place where friends in the mood for different kinds of food can meet up and kick back.
Barred Rock Cafe located in Dexter: Though you might initially think you're having a 1980s flashback upon hearing this breakfast spot's name – the Hard Rock Cafe was a super-hyped-up fad back then, after all – the family-owned Barred Rock Cafe draws its name from a popular chicken breed. "It's a beautiful black and white checkered chicken, so we chose it as our mascot," said owner Greg Stamatopoulos. "It's a coincidence that it rhymes with a chain of rock and roll themed places." According to Stamatopoulos, customers regularly clamor for the huevos rancheros, corned beef hash, or omelettes, but the lunch crowd may also decide to pick up a club sandwich or reuben with crispy fries. "The city of Dexter has embraced us, and we love being the best breakfast in downtown," said Stamatopoulos. So in this case, the barred rock chicken came before the eggs – and you have to give it up for a place that offers a daily "late bird special."
Chela's located in Dexter: (pictured at top) Like Smokehouse 52, Chela's – on the heels of opening a second location in Ann Arbor – recently put down new roots in another in-county town. The acclaimed Mexican restaurant, owned by Adrian and Lori Iraola, prides itself on serving truly authentic dishes, including elotes (steamed corn cob coated in mayonnaise, chili tajin and parmesan cheese); chicharon (pork skin boiled in chile verde); al pastor (grilled, sliced pork loin, marinated with tomato, onion, and pineapple); and flan that earns raves from customers. Now Dexter locals can taste for themselves why Chela's has become, in recent years, an Ann Arbor "institución."
Two Black Sheep Restaurant located in Manchester: The name for Manchester's newest eatery, which opened in June 2018, was partly inspired by the business that previously made its home in the space (The Black Sheep Tavern), and partly grew from the idea that the two original owners each felt a bit like black sheep within their own families. "But Anna, the other owner, … quit in September, so now it kind of feels more like a lost sheep and a black sheep," said owner Cheryl Coleman. What are some of the most popular items on the menu? "It depends on the week," said Coleman. For breakfast, there are omelettes, build-your-own skillets, quiche, and a granola treat called banana split; for lunch, there are sandwiches, burgers, and salads; and for dinner, you can choose steak, pasta, chicken, or fish – but the sheep are present in the restaurant's name only.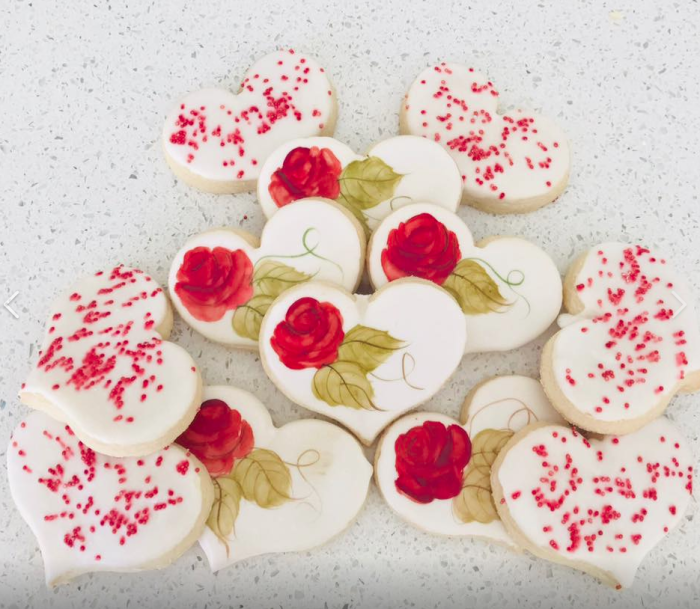 Life is Sweet located in Milan: (pictured above) When Margaret Prince's daughter graduated from high school, Mom went back to school to earn a baking and pastry certificate from Washtenaw Community College. Prince then worked, for eight years, in the bakery of a Whole Foods, but she's since struck out on her own, building a business from home before launching a brick-and-mortar venture called Life is Sweet, which opened just a month ago, on January 15th. In addition to mouth-watering cookies, tarts, and cakes, you might also grab some lunch items (like soup, grilled cheese, chicken salad sandwiches, pretzel pepperoni rolls) or a latté. But what sealed the deal for me was this three word phrase: Cookie Jar Bar. Enough said.
Like our content? Get all of the latest Ann Arbor area information delivered right to your inbox! Subscribe to our monthly email newsletter.