Ann Arbor was founded in 1825 and is said to be named after the two founders' wives, both called Ann, and for the stands of bur oak in the 640 acres of land they purchased. Over the decades businesses have come and gone, but several have stood the test of time. These historic businesses are treasured staples in the Ann Arbor area community, and we hope they stick around for a long time to come.
On October 9th, 2021 Bivouac celebrates 50 years in business. Started by Ed Davidson whose first store was also where he slept, he started out selling army surplus and used jeans for $5 in 1971. As the war ended, his business evolved. He said this about how his business has thrived, "I have learned in the past 50 years to pivot with the times. I have been thru recessions, warm winters (we sell a lot of winter coats when it's cold or snowy). But the toughest year of all was last year. Luckily, my son had developed an online store presence and we were able to offer curbside pickup and delivery…The best advice I was given when I started was 'the best fertilizer is a farmer's feet'. I spent a lot of time at the store." Bivouac has outdoor and fashion apparel, camping gear, footwear, and more. The staff is friendly and knowledgeable. The store is also dog friendly! Join them at the store on October 9th to help celebrate their 50th anniversary. There will be free raffle prizes all day long and they are donating 10% of their sales to the Huron River Watershed Council.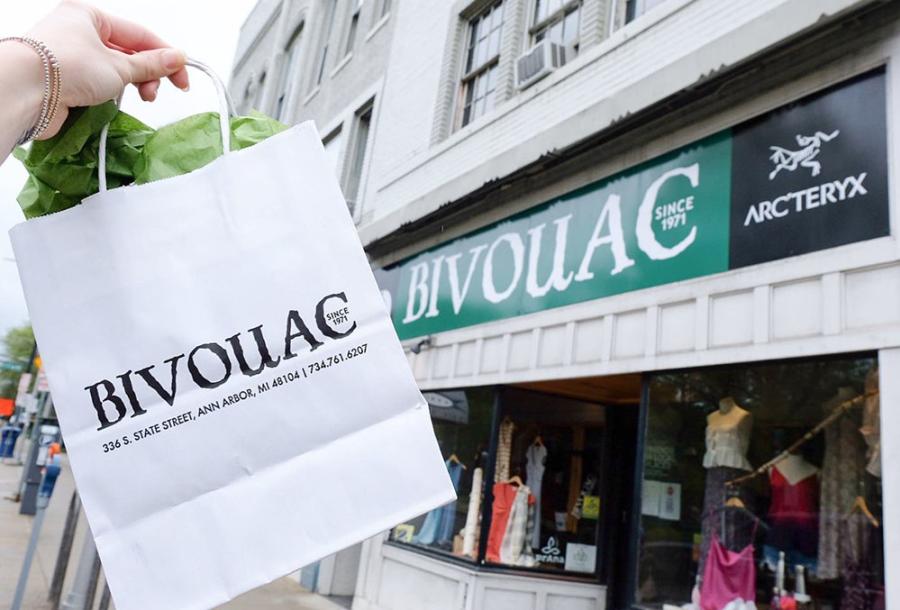 Haab's Restaurant
While the restaurant started in 1934, making this local classic 87-years old, the building has stories dating back to the 1870's. Haab's Restuarant, located in downtown Ypsilanti, has been an area tradition for decades and has all the charm we expect from a traditional family restaurant. Experience the history with the old tin ceiling, remnants of the wall that separated the men from the women that was customary so long ago, and indulge in a delicious meal. Try the award-winning thick cut New York strip, Prime London Broil, or Chicken in a Basket.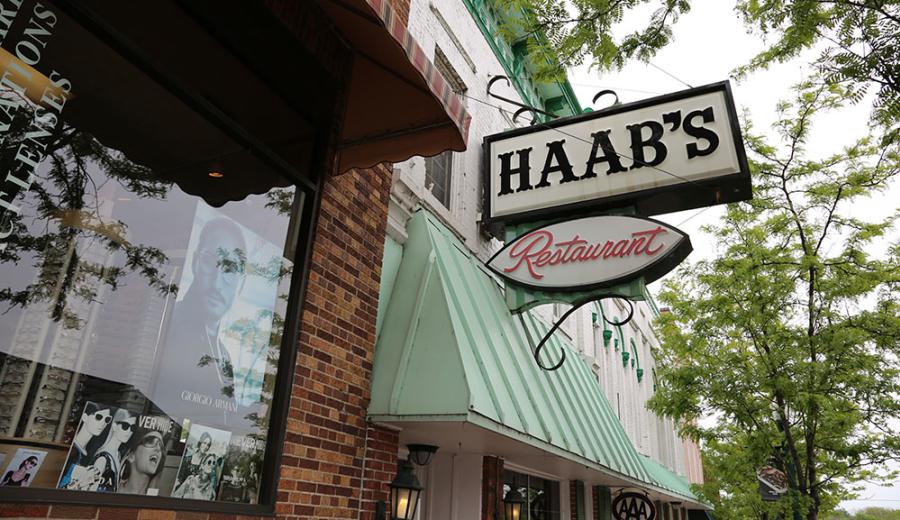 Opened by Hank Schlanderer in 1933 along with his two University of Michigan alum sons, Paul and Arthur, Schlanderer & Sons jewelry store has been an Ann Arbor staple for 88 years. Before Hank opened this jewelry store, he already had 47 years of experience in the jewelry trade. Bringing his sons into the business was the first step in making Schlanderer & Sons a generational achievement in business. Now the 4th and 5th generations are running the business. This beautiful store is located right on Main Street in downtown Ann Arbor. Stop in to shop for jewelry for all occasions including timepieces, engagement rings, necklaces, and more. They also are well equipped to restore and repair your family heirlooms.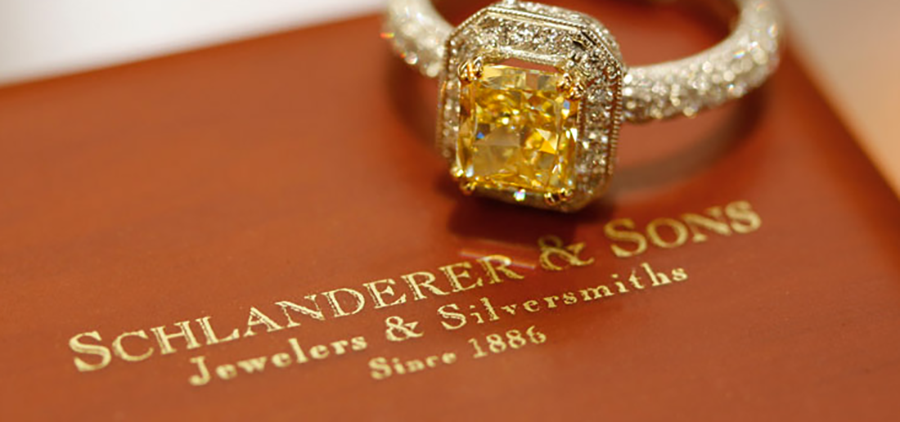 Home to hand-made gifts by 100 artists, Caravan Gift Shop is a treasured landmark nestled at one end of Nickels Arcade. Opening its doors in 1927, this 94-year-old retail shop is one of the oldest in Ann Arbor. Rhonda Gilpin took ownership of the shop in 1992, but even before that she was immersed in the business. Her parents worked at the store before her father bought it and she took naps behind the counter as a child. Now her children and grandchildren have grown up here too. If you're looking for a one-of-a-kind gift, a special way to treat yourself, or you just want to support art, artists, and a local business, stop by the Caravan Gift Shop. Be sure to take time to admire their display window that changes regularly and is always a delight.
Peter J. ("Pete") Van Boven opened his men's clothing store in 1921, making Van Boven 100 years old! Pete was a University of Michigan alum and baseball star. He had the opportunity to play professional baseball, but his entrepreneurial spirit won out.  Pete and his wife, Marian opened a second store in Detroit in 1929; they owned and operated Van Boven, Inc. for nearly 70 years, building lifelong relationships with loyal customers and guiding the stores through the Great Depression, WWII, the postwar years, and changing fashion trends. Pete remained active in the business on almost a daily basis until his passing in 1991. Now run by 3rd and 4th generations you can still purchase quality men's clothing and shoes in this historic retail shop in the beautiful Nickels Arcade.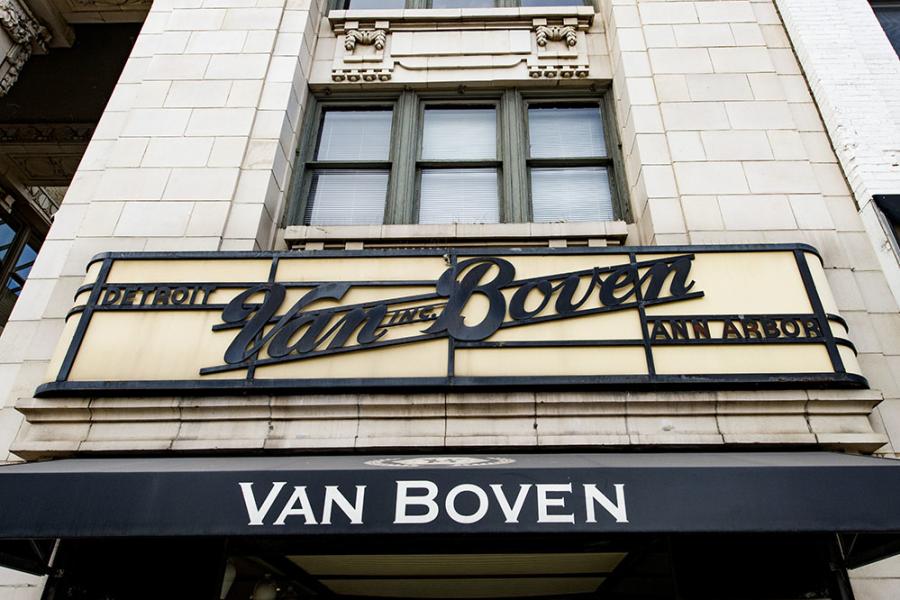 Taste a piece of history. At Dexter Cider Mill, they use locally grown apples and their oak wood cider press to give you a taste of the old world. Serving for 135 years, this cider mill is the oldest continually operated in the state of Michigan. Situated next to the Huron River in downtown Dexter, MI and serving up some of the hottest and most delicious donuts along with other freshly baked items, this is a stop not to be missed this fall season. A visit here is a little step back in time. Be sure to bring cash or check since they don't take credit cards. Enjoy your treats by the Huron River or take a stroll through the quaint downtown area.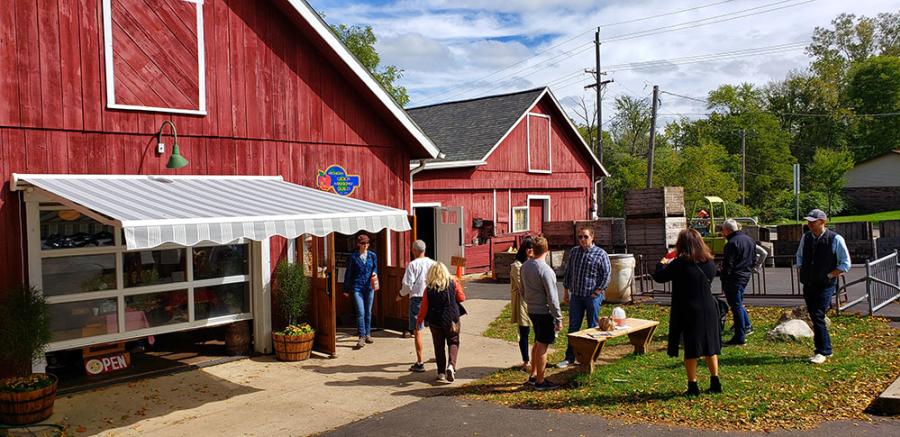 Founded in Michigan by George Wiard in 1837, Wiard's Cider Mill and Apple Orchard's expansive business is 184 years old! The u-pick apple orchard and cider mill were originally located on Wiard Road near what is now known as Willow Run Airport. In those early years, the Wiard family operated an apple orchard, cider mill, vinegar mill and vineyards. In the 1940's, during World War II, the construction of the bomber plant at Willow Run forced the orchard and cider mill to be moved to the current location in Ypsilanti Township. Over the years updates and renovations have continued introducing current attractions like the spooky, "haunted" Night Terrors, the largest haunted thrill park in Michigan. This, along with the corn maze, country store, paintball shooting gallery, and so much more, will have you occupied for hours. This seasonal attraction is only available in the Fall so be sure to purchase your tickets online soon.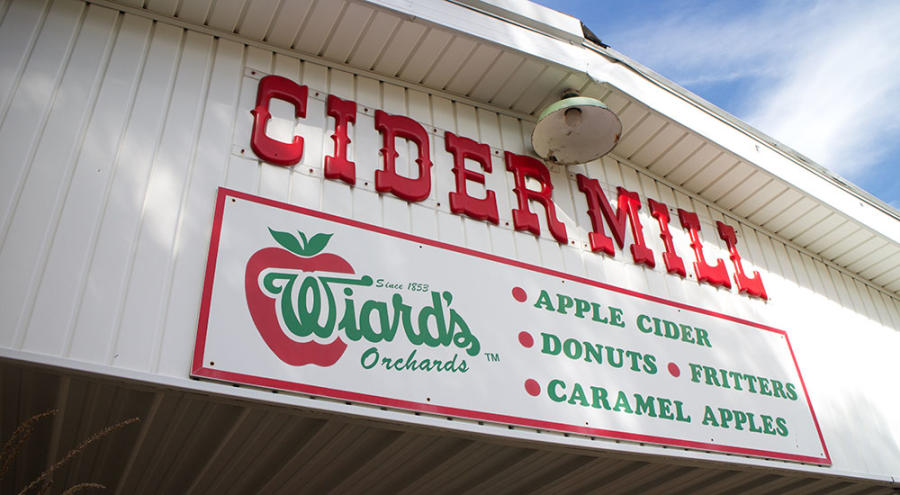 This family owned and operated business has been in continuous operation since 1928! Tradition is felt throughout Metzger's Restaurant with German carvings, beer steins, and old photographs celebrating the 4 generations of people decorating the space. While tradition is important, the restaurant has evolved and grown to cater to the tastes of many. Still offering German classics like Spatzen, Sauerbraten, and Schnitzel, the menu also features seafood, steak, and chicken dishes. Experience a taste of Bavaria and mingle with friendly locals in a cozy atmosphere.  
An independently owned restaurant and hotel opened by a young farmer turned dishwasher turned owner. Herman Weber sold chickens to Metzger's Restaurant. When the season was over and he had no more chickens to sell, Walter Metzger offered him a job as a dishwasher. This helped launch Herman into the restaurant business. Weber's Boutique Hotel and Restaurant has gone through many evolutions over the past 84 years. Now run by the next generations, this Ann Arbor gem is still independent. The restaurant has a wonderful 60's style décor while still feeling modern. The hotel is upscale but still comfortable and homey. Be sure to try the Prime Rib and ask the regulars about the secret dessert not listed on the menu. 

The Knight family began providing quality meats and goods to Ann Arborites in 1952, when they opened Knight's Market. Operating in its original location, locals are still buying top quality meats at Knight's Market and Steakhouse. They opened their first restaurant in 1984 on Dexter Rd. Specializing in juicy steaks, they also offer a variety of options like chicken and pasta. Now with three restaurant locations, you have the opportunity to experience the many iterations of this Ann Arbor icon. 
Named for the Michigan vs Minnesota trophy, the oldest in college football, The Brown Jug restaurant has been in operation since 1936. Serving up burgers and pizza to hungry students, faculty, and locals alike. A great spot to watch a game while enjoying a Tom Brady's Gyro and a drink from their extensive menu.  
The Ann Arbor area is full of history, architecture, and stories to discover. Plan your visit today and explore our website for more things to see and do. These are just a small sample of the many long-standing businesses in Washtenaw County. Did we miss your favorite? Let us know in the comment section below!
Like our Content?
Get all of the latest Ann Arbor happenings delivered to your inbox. Subscribe to our monthly newsletter.
Follow Destination Ann Arbor, @AnnArbor on social media. Instagram, Facebook, Twitter