In Ann Arbor, Fall is a time for beautifully colored trees, football, and historic orchards! Chicago Tribune covered the magic of an Ann Arbor autumn, and we wanted to provide an insider's look on all the area has to offer! Without further adieu, here are five fabulous Fall attractions in the Ann Arbor Area.
1. Dexter Cider Mill
Get a taste of history at the Dexter Cider Mill. Using a 100+ year old oak rack press, Dexter Cider Mill claims to be the oldest continuously operating cider mill in Michigan. (Be sure to watch our video to see the true magic of the mill!) In addition to their delicious cider - made with locally grown apples, Dexter Cider Mill offers all things "apple" inside their store. From caramel apples, to apple nut bread, to apple turnovers - ample tasty apple eats can be found at Dexter Cider Mill.
2. Wasem Fruit Farm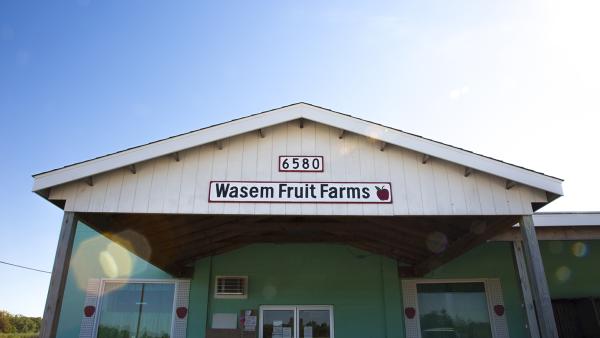 A family owned treasure in Milan, Michigan - Wasem Fruit Farm produces some of the most delicious fruit the area has to offer. They pride themselves on u-pick pumpkins and apples, but Wasem's can also be found at the Ann Arbor Farmers Market selling seasonal fruits such as black currants, gooseberries, peaches, plums, pears, and fall raspberries. Put this destination at the top of your Michigan Fall bucket list!
3. Wiard's Orchards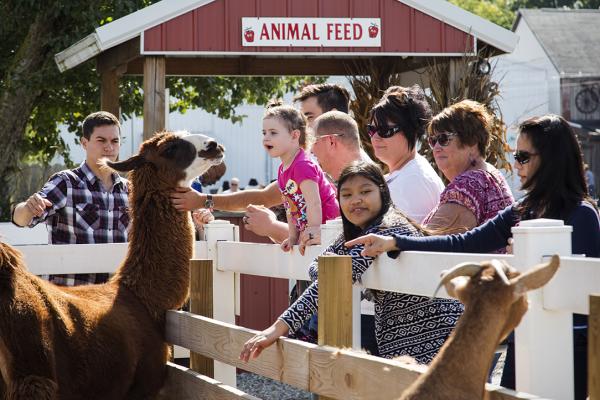 There is so much to see and do at Wiard's Orchards. Try not to get too distracted by the adorable goats and llamas, because you need extra time for the apple cannon, corn maze, u-pick apples, and so much more! Founded in 1837, this historic destination is home to fun in Fall in the Ann Arbor area! Climb aboard for hayrides, or brave through the haunted thrill park "Night Terrors". And before you leave, swing by the Country Store for donuts, jams, jellies, and more!
4. Alber Orchard and Cider Mill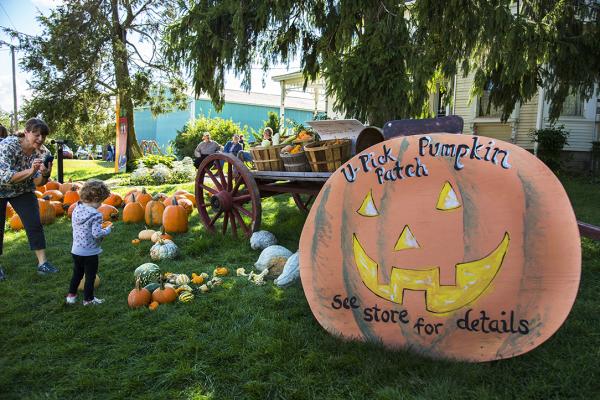 Take a 30 minute drive west of Ann Arbor to the rolling hills of Manchester, Michigan - home to Alber Orchard and Cider Mill. Get lost in the 7-acre corn maze, hop on board for a tractor-drawn hayride, and find pumpkins to carve, and apples to eat! Marvel at the 1877 cider press and hang out with the animals before biting into an heirloom apple! Alber Orchard is also an amazing venue for an Autumn-themed wedding with the expansive orchards and serene surroundings.
5. Fusilier Family Farms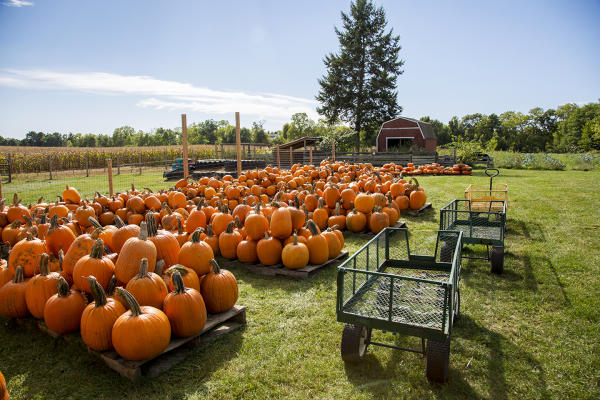 Currently operated by the fifth and sixth generation of the Fusilier family, this 220 acre autumnal destination is fun for all ages with an expansive corn maze, and the opportunity to feed gigantic cows! Fusilier Farms offers a wide range of delicious produce from apples, to eggplant, to squash, green beans, pumpkins, and more. Fusilier is active in several farmers markets (including Detroit's Eastern Market), they also have two stores, and a CSA (Community Supported Agriculture) program! 
Thanks for reading. Now go out and enjoy the beautiful season!