Whether you're taking a hike, walking through the park, lounging in the hotel, or relaxing on the patio, having your doggy pal by your side always improves the experience. Use our suggestions below to help plan the perfect dog-friendly getaway in the Ann Arbor area.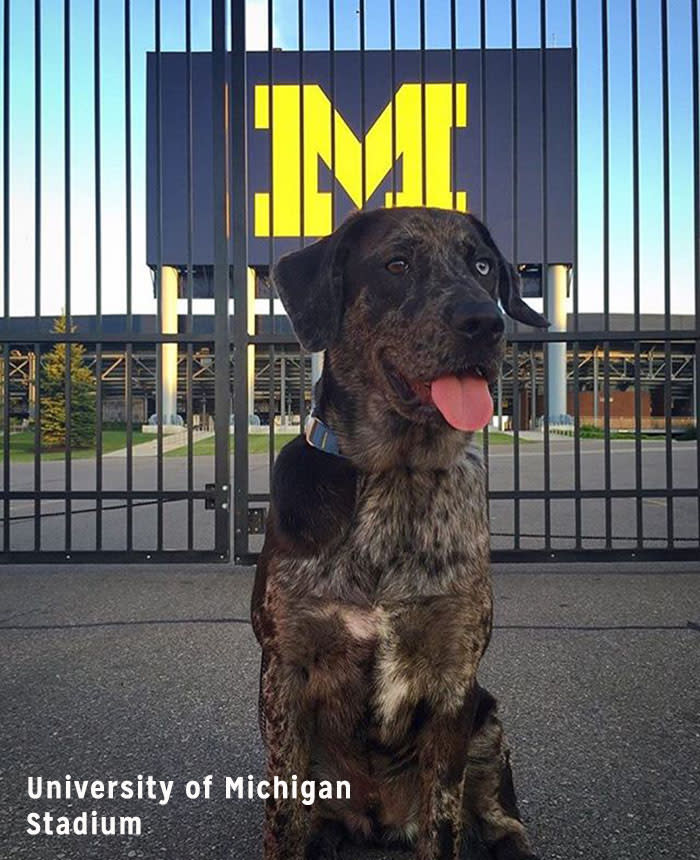 Ann Arbor has some fantastic pet-friendly accommodations. The Graduate Ann Arbor takes it up a notch by providing specialized door tags, dog bowls, dog treats, and tons of cuddles from the staff! The door tags allow guests to inform staff that their pet is in the room, ensuring they take extra care while cleaning.  
Speaking of pampering your pooch, Grizzly Peak Brewing Co. offers an entire doggy menu! Enjoy the patio with your furry friend and order up some delicious pub food for you, and pup food for them! The bowl your dog's meal comes in goes home with you and some of the proceeds of the meal are donated to the Humane Society of Huron Valley!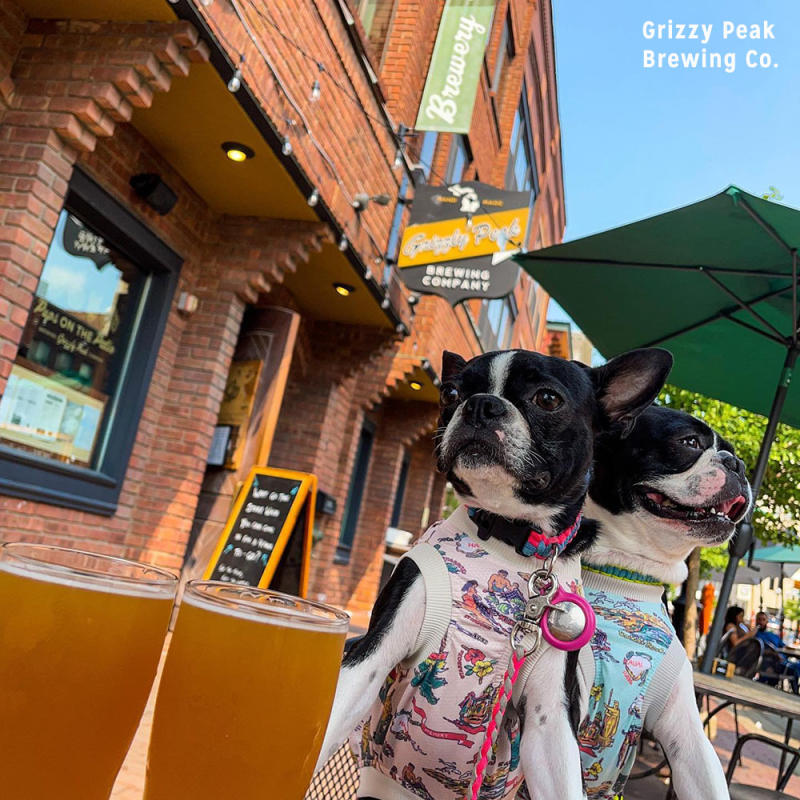 Paddle down the Huron River with your furry pal! Rent a kayak at Argo or Gallup canoe liveries. You'll enjoy a leisurely trip down the river with plenty of ducks, geese, turtles, and fish to entertain you. Have a swim and enjoy the sunshine and scenery.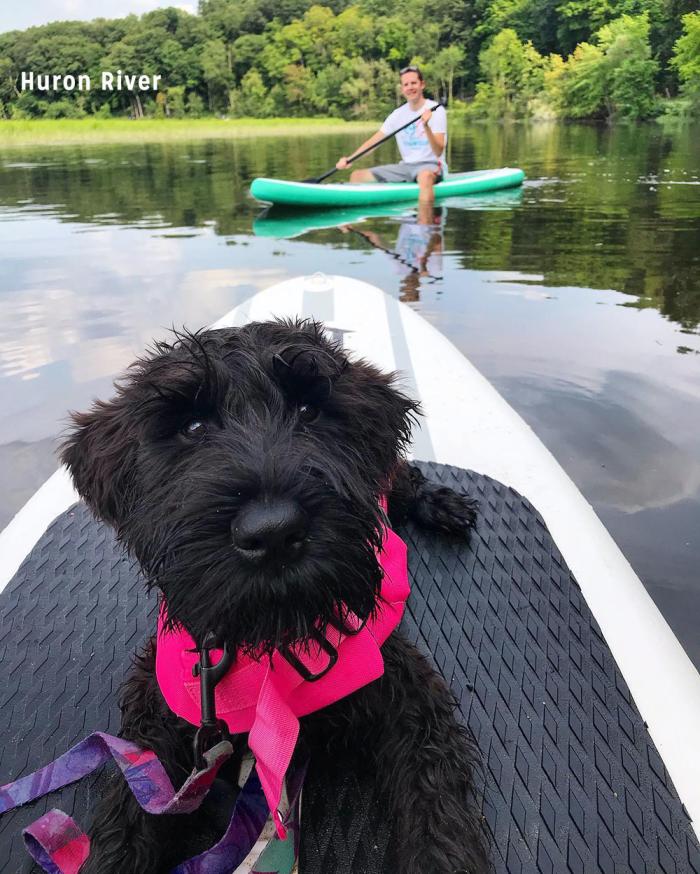 Nichol's Arboretum (known by the locals as The Arb), is a great place to take a stroll. You'll find meandering paths through fields and wooded areas. Pack a lunch to enjoy under the shade or take an afternoon siesta in the sun.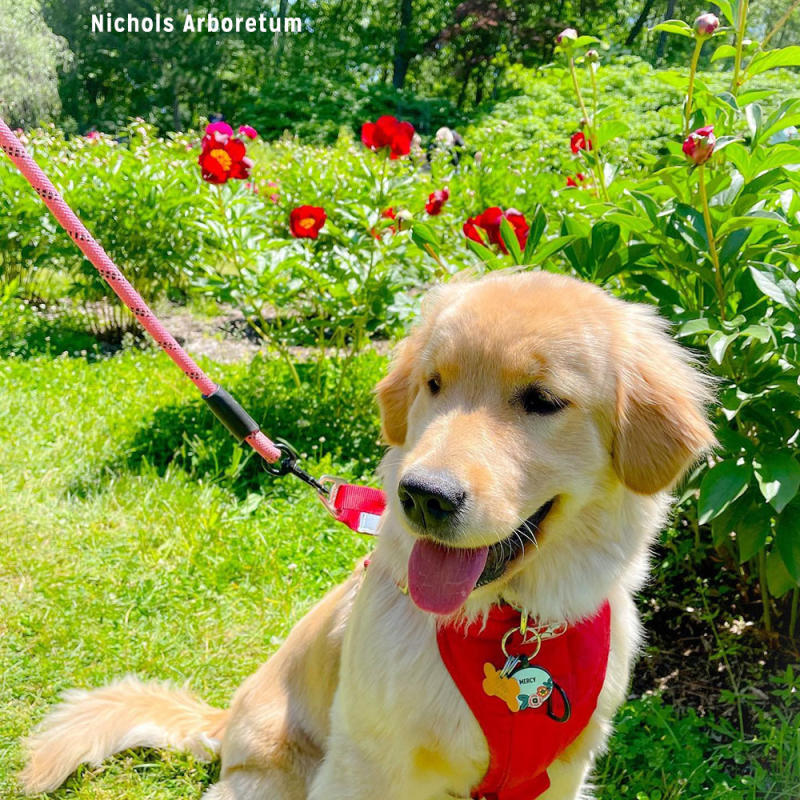 Head downtown Ann Arbor and discover the colorful street art and murals. Be sure to get some photos for "the gram" (Instagram) or just to remember the trip with fluffy. If you do, be sure to tag us @annarbor for a chance to be featured on our social media pages!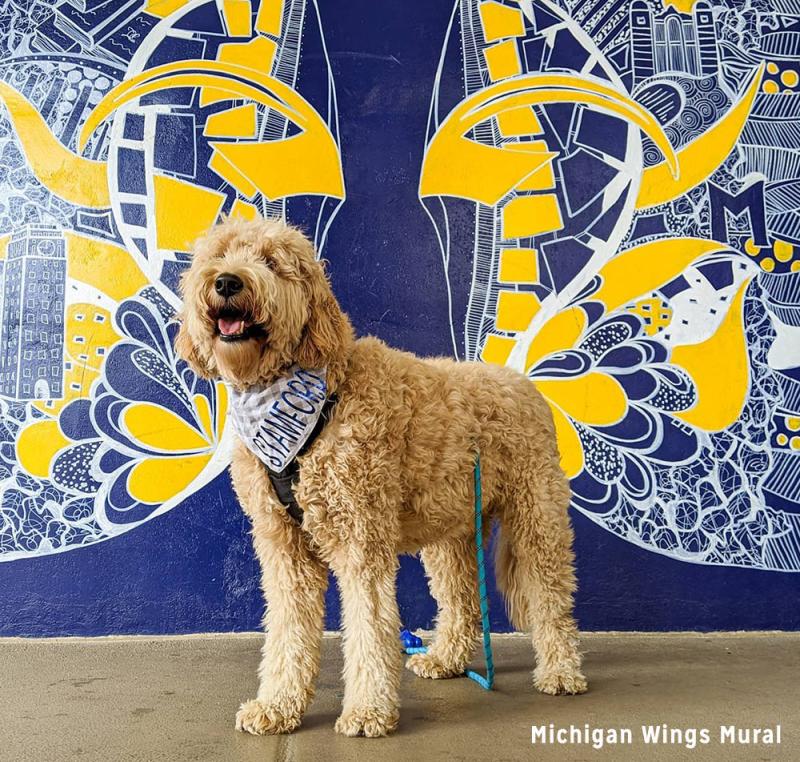 Grab some Korean-inspired grub at HOMES Brewery. Along with some fantastic food, the beer menu is full of craft options that will delight your palate. Beer not your thing? Not to worry! Homes has created their own signature hard seltzer, Smooj! This tasty beverage comes in staple flavors as well as special and seasonal flavors too. With a large and inviting patio, there is plenty of space for you and your furry friend to enjoy a lazy afternoon or evening.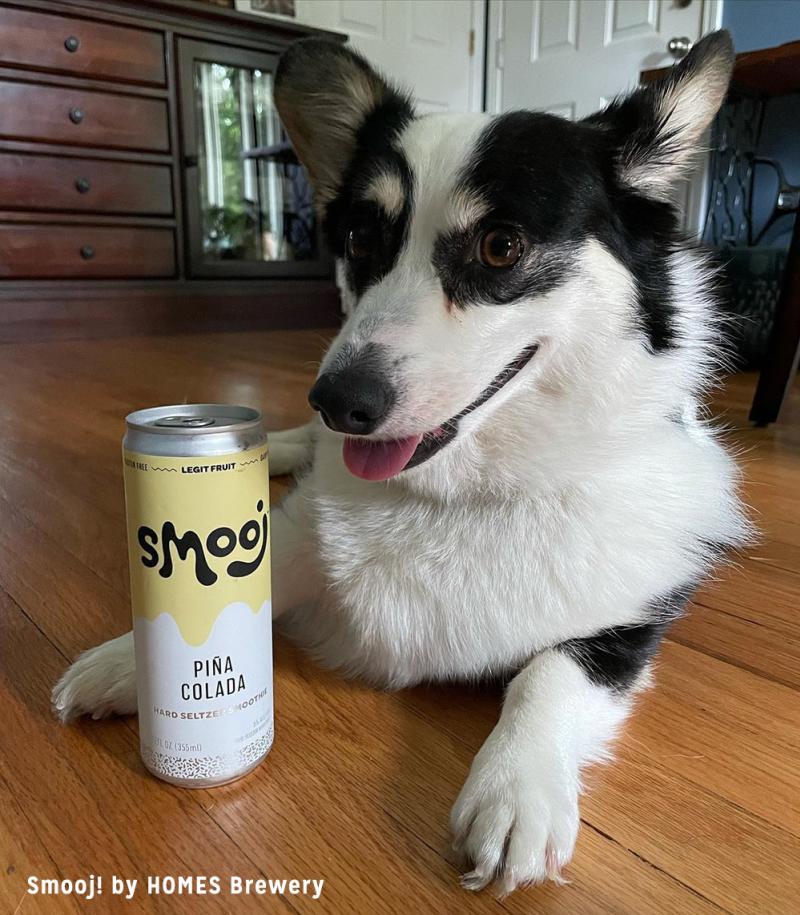 On these hot summer days, a frozen treat sounds good to everyone! Stop by Ben & Jerry's Ice Cream for treats all around! They have all your favorite flavors along with special treats made just for your fur baby. Unfortunately, the health department won't allow dogs inside (unless they are a service dog of course), but the good news is downtown Ann Arbor is a great place to walk around and enjoy your frozen treats outside!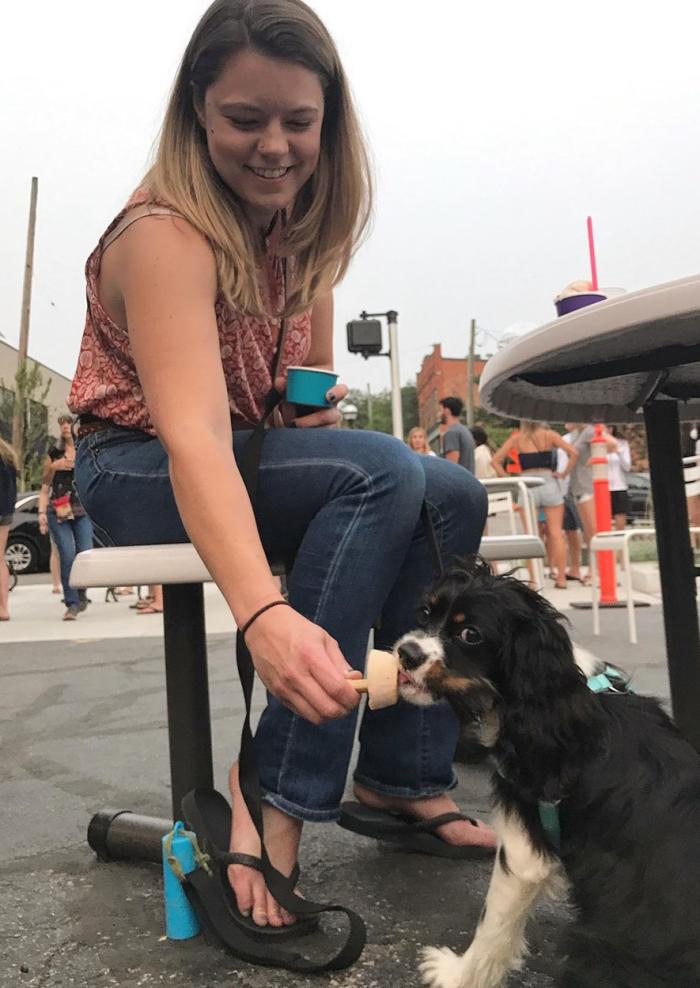 Ann Arbor summers are all about being outside and soaking up the sunshine. Connected to Downtown Home & Garden (a century old business that has evolved from a livery stable and feed mill into an urban emporium for garden supplies, plants for your house, classic housewares, durable outdoor clothing, quality dog gear, and unique kitchenware.)  Bill's Beer Garden is a large outdoor area with community style tables and an outdoor bar. Peruse the store then grab a drink and relax with your furry friend. You'll be joined by locals who love dogs. Fido will get tons of attention, while you sip a cold one. 
Home to miles of trails, the Ann Arbor area is a fantastic place to get out for a walk or a hike. The Border 2 Border trail is a network of 40+ miles of paved paths that connect the communities of Washtenaw County. Explore the sections running through Gallup Park or check out nearby towns Dexter and Chelsea.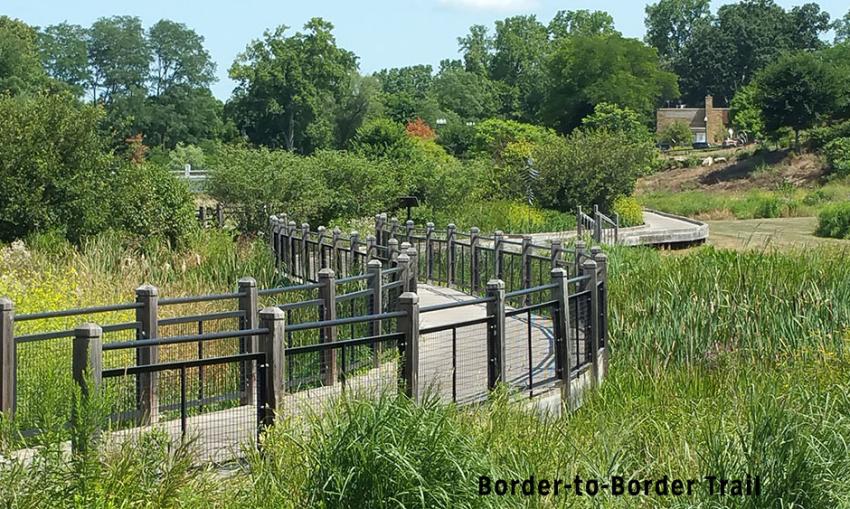 Dog-furiendly events are plentiful in the area. One upcoming event you and your pup will be sure to enjoy is right around the corner on September 11th! The "Doggy Dip" at Rolling Hills County Park is a great time for dogs to have play time in the water with other furry friends their same size! Register online for your chance to participate.  
This is just scratching the surface of all the dog-friendly activities and places the Ann Arbor area has to offer. Let us know what your favorite thing to do with your dog is in the comments!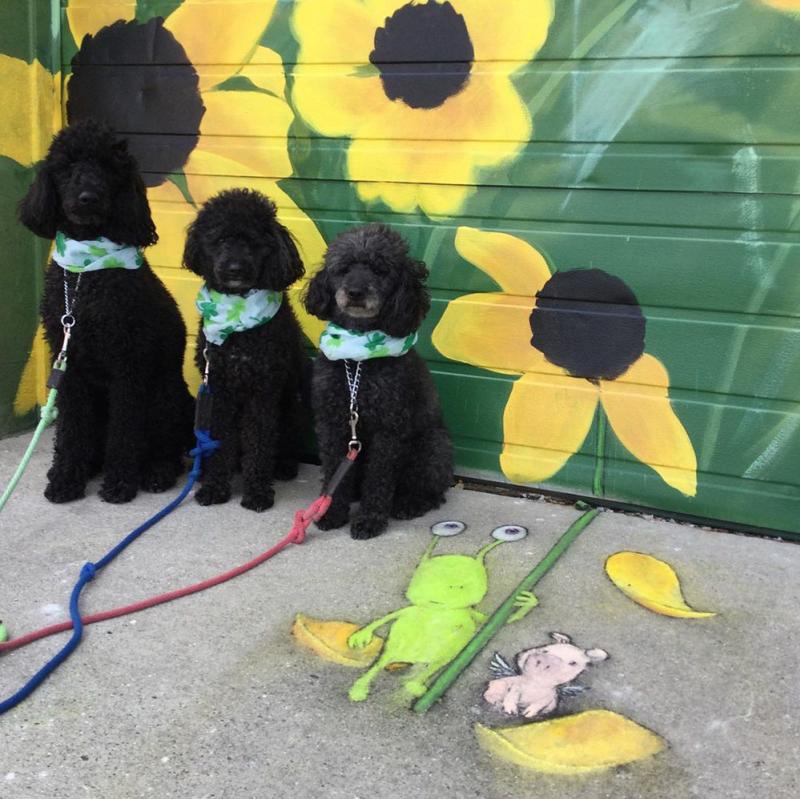 Like our Content?
Get all of the latest Ann Arbor happenings delivered to your inbox. Subscribe to our monthly newsletter.
Follow Destination Ann Arbor, @AnnArbor on social media. Instagram, Facebook, Twitter