It's no secret Ann Arbor is a top LGBTQ+ friendly and welcoming destination in the Midwest. In fact, Ann Arbor has many firsts when it comes to advocating for gay rights. Did you know Ann Arbor held one of the first designated Gay Pride weeks in the country?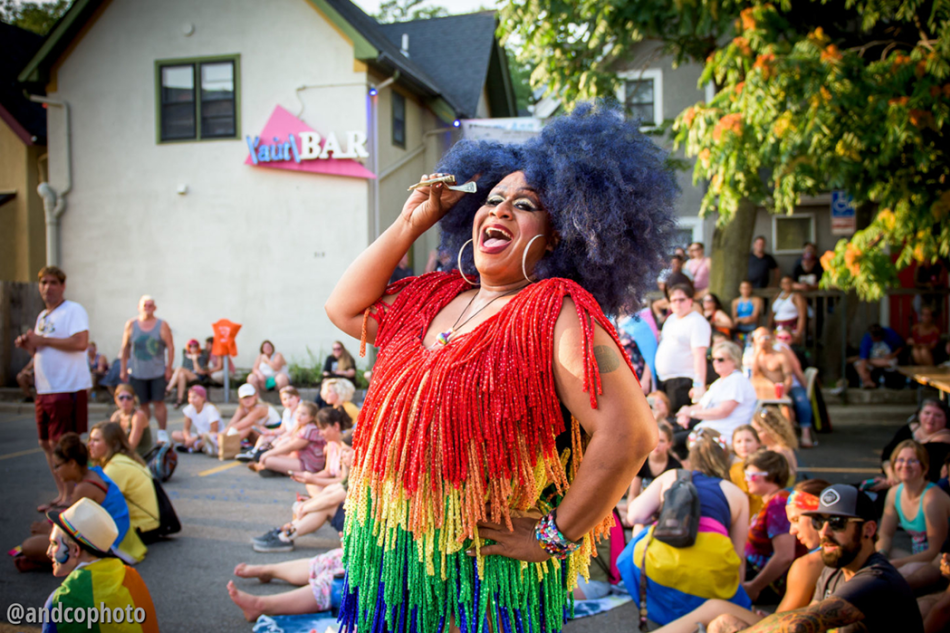 A 'Thank You' to our Past 
The 1970s were a pivotal time for gay rights activism, and Ann Arbor organizers and trailblazers led the way. The city passed a groundbreaking anti-discrimination ordinance, and the first campus center in the United States opened for LGBT issues at University of Michigan. 
During this time, Jim Toy had part in opening the U-M Spectrum Center, organizing the Gay Liberation Front in Michigan, and is the namesake for the Jim Toy Community Center. Cultural anthropologist and author, Gayle Rubin, helped co-found the Ann Arbor Radical Lesbians. Kelly Kozachenko was the first openly gay person elected to political office in the United States, and joined Ann Arbor City Council, to name a few.
Former businesses also helped shape Ann Arbor into the vibrant, queer friendly destination we know today. From pioneering gay bar, The Flame, to long-time favorites in the 'gayborhood' at Braun Court in Kerrytown, Ann Arbor has welcomed the LGBTQ+ community for over 50 years.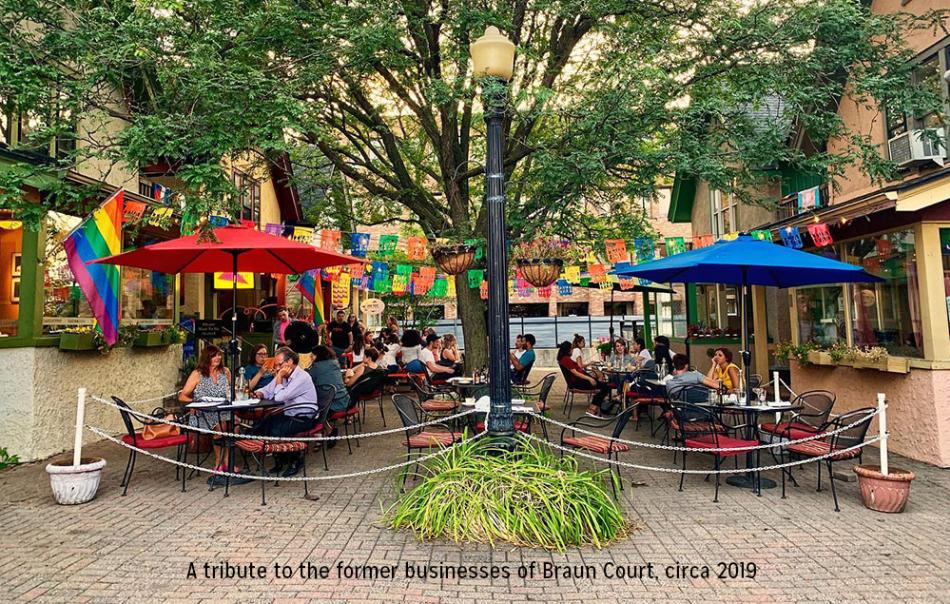 A Look Ahead 
Ann Arbor is proud of perfect scores on the Human Rights Campaign's Municipal Equality index, and many organizations and businesses are dedicated to continuing the work. See how you can enjoy, support, and advocate for our LGBTQ+ friends and family: 

Dine Out Safely  
Restaurants like vegan favorite, Detroit Street Filling Station, embrace freedom, fun, social justice, and community, and has regularly donated to historically marginalized group organizations. Recently opening the North Star Lounge next door, enjoy LGBTQ night on Tuesdays featuring music, trivia, and other fun activities. Next up, enjoy a meal at Eat, a queer-owned restaurant serving imaginative and thoughtfully prepared food. Later, relax with after-dinner drinks at Bill's Beer Garden, a community-oriented outdoor hotspot.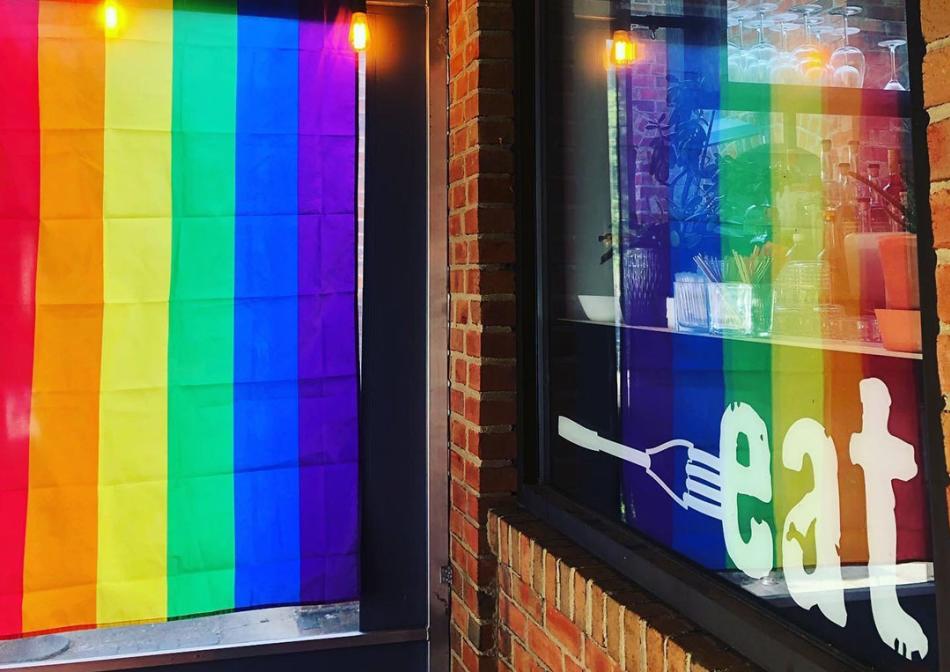 Nearby in Ypsilanti, spend time with Boylesque Drag with scheduled shows at various locations and featuring special guest appearances. In the heart of Downtown, enjoy patio dining at Bobcat Bonnie's with tables painted in various pride flag colors, and head downstairs to Keystone Bar & Arcade for queer-friendly environment and themed drag show events. 
View more Ann Arbor area restaurants here.  

Inclusive Literature: Your Next Read
Nationally recognized Literati Bookstore provides a large collection and designated space for LGBTQ+ literature. Pick up Destination Pride, offering colorful recommendations and practical tips to inspire your next travel adventure.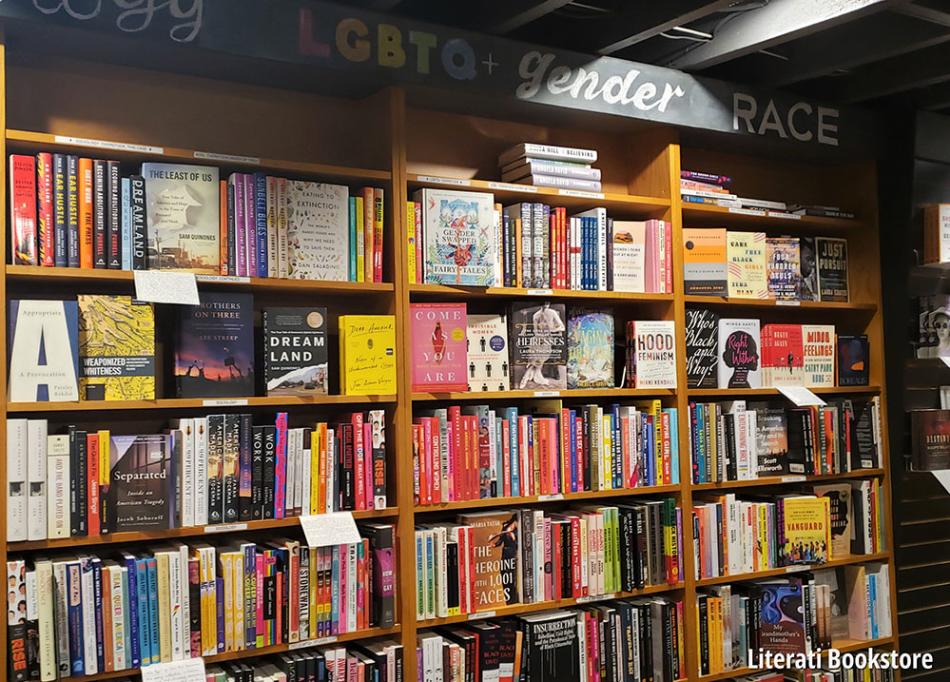 Dawn Treader Book Shop is a book lover's paradise and features a selection of used and rare LGBTQ+ books and treasures. Vault of Midnight also carries inclusive comics, books, pride dice, and gaming merchandise.  
Browse more Ann Arbor area shopping here.  
 
Longest-Running Pride Night 
Necto PRIDE is Michigan's longest-running, premier LGBTQ Friday club night. DJs spin on the main floor and in the Red Room. Catch special acts and guest performers, including stars from RuPaul's Drag Race.  Keep the momentum going at LIVE Pride Bar, a bi-weekly Thursday night party with rotating performers and hosts.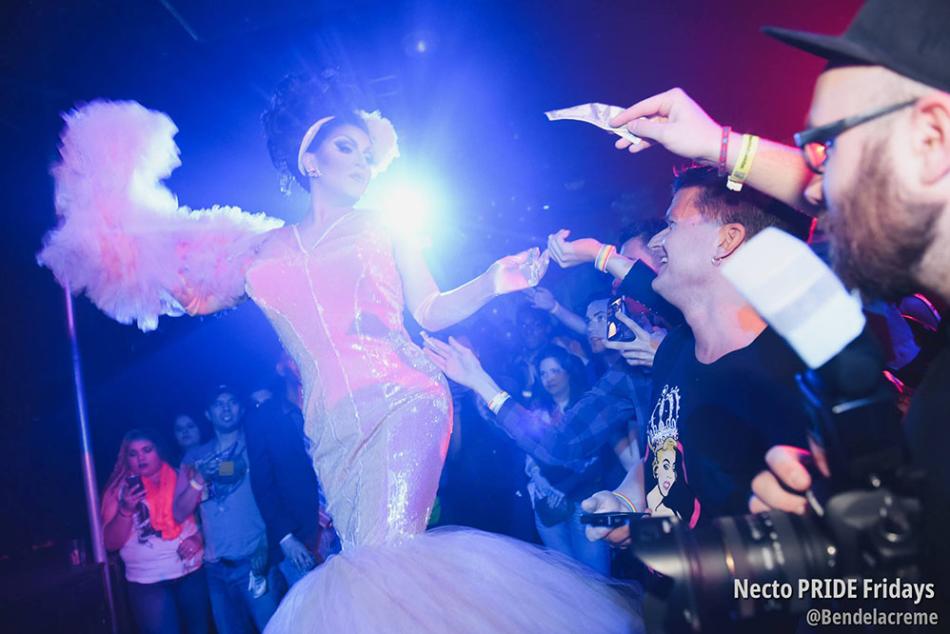 More entertainment options include live theatre from dedicated safe, creative spaces like Theatre Nova, and concerts organized by Out Loud Chorus, the area's original mixed chorus for LGBTQ+ members. 
View more Ann Arbor area nightlife ideas here.  
 
Ann Arbor Pride
Ann Arbor Pride celebrates LGBTQ+ identities, community, and allyship. This annual event will take place in August this year featuring entertainment, vendors, family fun, and pride.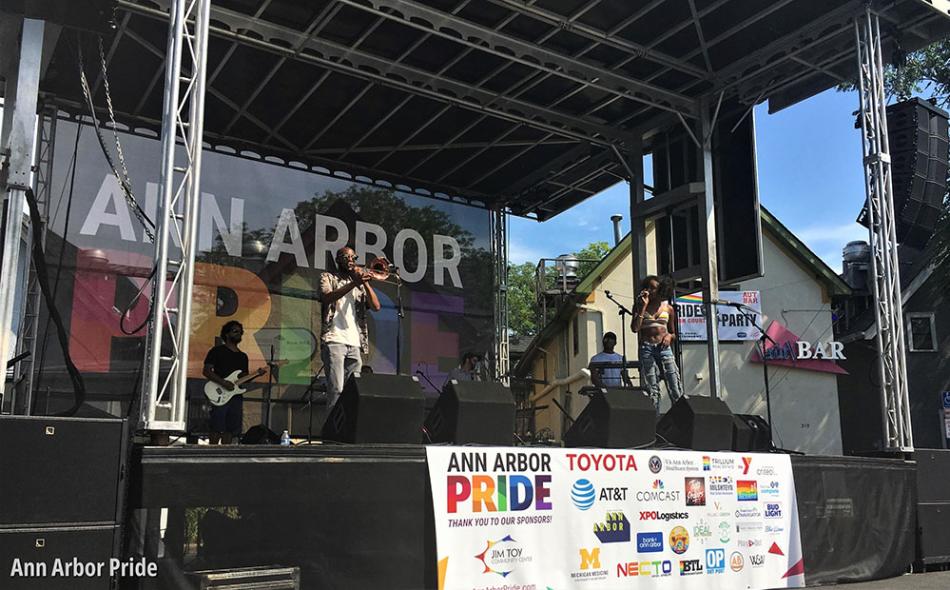 View more LGBTQ+ events happening here.  
 
Additional Resources & Support 
America's first campus center for gay and lesbian issues opened at the University of Michigan. The U-M Spectrum Center is a collaborative space providing students and guests resources and services.   
Folks interested in support groups, programs, knowing your rights, and more helpful information, visit the Jim Toy Community Center online. Discover helpful resources and upcoming meetings and events.  
Non-profits like Ozone House offer support for LGBTQ+ youth and youth caretakers. Attend PrideZone support groups and game nights. Neutral Zone is another youth-driven space accepting of all and providing support.    
Eastern Michigan University has been recognized as one of the nation's most inclusive campuses for LGBTQ students. Check out the LGBT Resource Center for additional information.  
Have a business or organization you would like to see added? Share in the comments below!  
Like our content?
Get all of the latest Ann Arbor happenings delivered to your inbox. Subscribe to our monthly newsletter.
Follow Destination Ann Arbor, @AnnArbor on social media. Instagram, Facebook, TikTok.