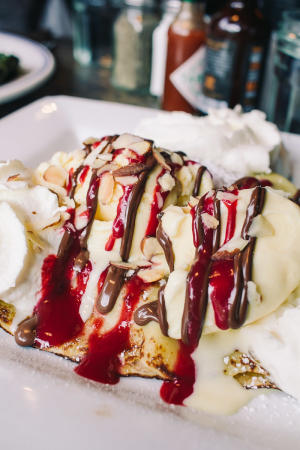 They say it is better to give than to receive, but your birthday is prime receiving time - especially at Ann Arbor area businesses.
We've put together a list of deals, coupons, and freebies to be found all around town. Stop by just one and get a special treat, or make a day of it and see how many you can hit!  From free desserts to shopping and entertainment discounts, there's a lot on offer! 
Destination Ann Arbor makes no guarantees on any deal, gift, or coupon, and all offers should be confirmed with the respective businesses. Note that some deals may require signing up for a marketing list and/or loyalty program. Deals may require I.D. proof of birthday.
LIKE OUR CONTENT?
Get all of the latest Ann Arbor happenings delivered to your inbox. Subscribe to our monthly newsletter.
Follow Destination Ann Arbor, @AnnArbor on social media. TikTok, Instagram, Facebook